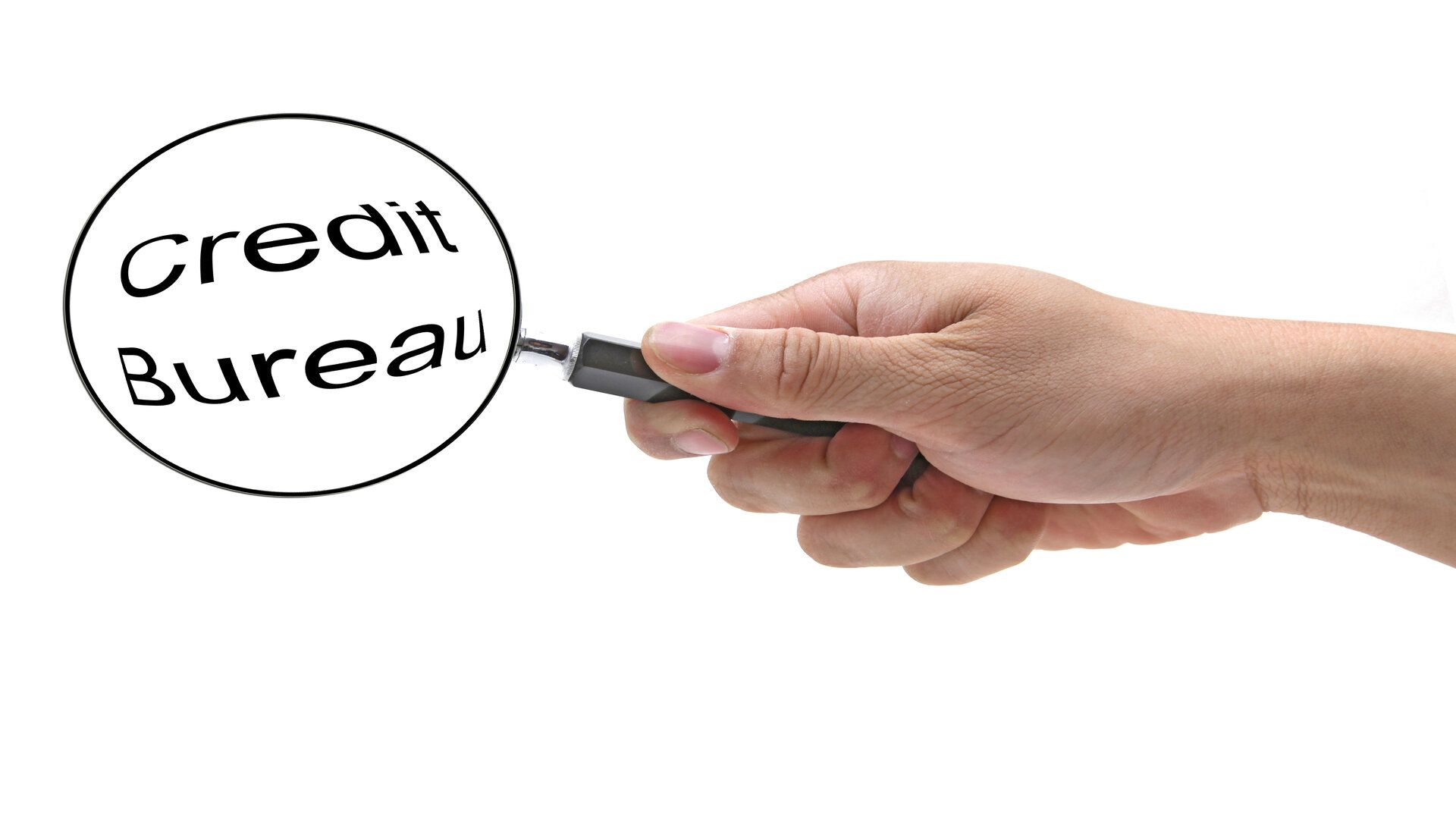 Top 6 Credit Bureaus in India You Should Know
By Jupiter Team · · 5 min read
When you apply for a loan, the lenders check your credit score to determine your repayment capability. It is a three-digit numerical representation of your creditworthiness.
A credit score ranges from 300 to 900. Moreover, lenders including banks and non-banking financial companies (NBFCs) may offer competitive terms like a higher loan amount and lower interest rate if your credit score is high. This score is calculated by several credit bureaus in India.
What is a credit bureau?
Simply put, these are agencies that collect information related to your credit, which includes your borrowings, outstanding bills, payments, and much more. These details are then given to credit information companies that assess the credit reports and statements for various purposes like sanctioning a loan or a credit card.
These agencies get the information from multiple sources, such as lenders, debt collection agencies, creditors, and public record offices.
The data may also be procured from utility bills, telephone and mobile bills, and other sources. All these details are then collated into a credit report.
The report can be accessed by you or lenders for a nominal fee. However, these agencies do not have any role in determining whether any loan application should be approved or not.
What is the main purpose of credit bureaus?
The main purpose of these agencies is to analyze financial transactions specifically related to outstanding loans and their repayments for companies as well as individuals.
Based on their study, the agencies offer credit scores or ratings. These scores are an important component of the overall loan application procedure and are relied on by most financial institutions.
Every lender considers the applicants' credit score while making their decisions.
Know the difference between credit bureau and credit rating agency
Often, people believe that a credit rating agency and credit bureau are the same. However, there is a difference between both these service providers.
The former provides ratings to help investors determine the risk of investing in a particular product or lending money to an organization. The ratings are given as alphabets like AAA, BBB, CCC, and much more.
On the other hand, the latter collects information on individuals and disseminates a credit report, which comprises a three-digit numerical score to the lenders.
Financial institutions use the report to determine the applicants' creditworthiness to further decide if their applications should be approved or not.
List of important credit bureaus in India
The following are some of the top credit bureaus in India.
TransUnion CIBIL
TransUnion Credit Information Bureau (India) Limited, commonly known as CIBIL, is one of the most popular agencies in the country. It was established in 2000 and maintains records for more than 600 million individuals and 32 million companies.
CIBIL was founded by the Reserve Bank of India (RBI) and later partnered with Chicago-based TransUnion International Inc.
The agency uses information from the 'Accounts' and 'Enquiries' sections to determine the credit score.
The four major factors that affect your CIBIL score include payment history, credit utilization, credit mix, and the number of inquiries.
Furthermore, regular payment history, low credit utilization, a balanced mix of secured and unsecured loans, and limited inquiries positively impact your score.
Experian
Experian was founded in 2006 and it received its license in 2010 to operate in India. This agency is approved by the Securities and Exchange Board of India (SEBI) and compiles reports for individuals and companies.
The Experian credit report records information like the type of loan, date of the loan, current outstanding balance, repayment history, and defaults (if any).
It also includes any inquiries made with details like the type of loan and amount. The agency collects the data from member financial institutions, banks, and other registered credit grantors.
Equifax
It was established in 1899 as a retail credit company and is among the three largest bureaus in the world. It obtained its license to function as a credit rating bureau in 2010.
Apart from credit scores, Equifax offers risk scores, portfolio scores, and other scores for individuals. Its ratings range between one and 999.
Equifax uses several factors while calculating credit scores. These include the number of accounts, payment history, types of accounts, length of credit history, and available versus used credit limit.
The agency then assigns a weightage for each factor, which determines the score.
CRIF High Mark
It is a comprehensive RBI-approved bureau in the country. CRIF High Mark was founded in 2007 and received its operating license in 2010.
The bureau covers individuals, commercial and microfinance borrowers, small and medium enterprises (SMEs), and others.
The credit score from CRIF High Mark ranges between 300 and 900, which is calculated based on certain parameters.
These include outstanding debt obligations, repayment history, length of the loans, credit mix, number of new loan applications, and debt-to-income ratio.
CRISIL
Founded in 1987, it was formerly known as the Credit Rating Information Services of India Limited. Today, it is among the leading global analytical companies.
CRISIL offers ratings for companies, conducts comprehensive market research, and provides risk and policy advisory services.
The rating process is conducted by a multi-member team and is based on the information provided by the issuer.
The team also interacts with the company's management and analyzes the business environment in which the issuer operates.
Moreover, the results are presented to the rating committee before assigning them to the issuer.
ICRA
Established in 1991, ICRA Limited was formerly known as the Investment Information and Credit Rating Agency of India Limited.
It operates as a publicly listed bureau and offers credit ratings, corporate governance ratings, and performance ratings to construction companies, mutual funds, hospitals, and others.
The team processes the information and goes for a site visit if required. They also have detailed discussions with the management, auditor, bankers, and other external entities.
The rating report is prepared and put up with the committee. Once approved by the committee, the assigned rating is communicated to the entity along with its rationale.
Frequently Asked Questions (FAQs)
What is a credit bureau?
Most people know about credit scores but often ask, "what is a credit bureau?" Well, these bureaus also known as credit information companies (CICs) are licensed by the RBI and are specialized financial institutions.
They collect and maintain credit-related information of individuals and companies. The data is used to generate credit reports and scores, which are used by lenders to make their decisions.
Why is there a difference between credit scores generated by various bureaus?
Each credit bureau report is based on a unique proprietary algorithm. It uses different factors to calculate the credit score, which is not commonly known.
Therefore, your credit score may vary from one agency to another.
Are all credit reports provided by various agencies equally valid?
Even if the credit score differs from one bureau to another, all these are equally valid. Most banks and other financial institutions provide the same information to all the bureaus, which is then used to calculate the credit score.
Additionally, the four bureaus Experian, CIBIL, Equifax, and CRIF High Mark (providing individual credit scores) are licensed by the RBI.
Who has access to the credit reports?
Individual and commercial entities, member financial institutions like banks and NBFCs, collection agencies, insurance companies, government agencies, telecom service providers, and employers can access credit reports.
How frequently do creditors report credit information to the credit bureaus?
Most banks and other financial institutions report new or changed information to the bureaus every month.
Once the data is received, the credit rating bureaus update it on your credit report.
Why should you check your credit score?
Knowing your credit score is important to understand your eligibility for a line of credit.
Additionally, regularly checking your score ensures you can track any errors and take measures to rectify them immediately.
What affects your credit score?
Factors like high credit card balances, late payments, high credit utilization, multiple credit line applications, delays in loan repayments, and higher debt-to-income ratio can negatively impact your credit score.
In this article
Similar articles that might interest you!