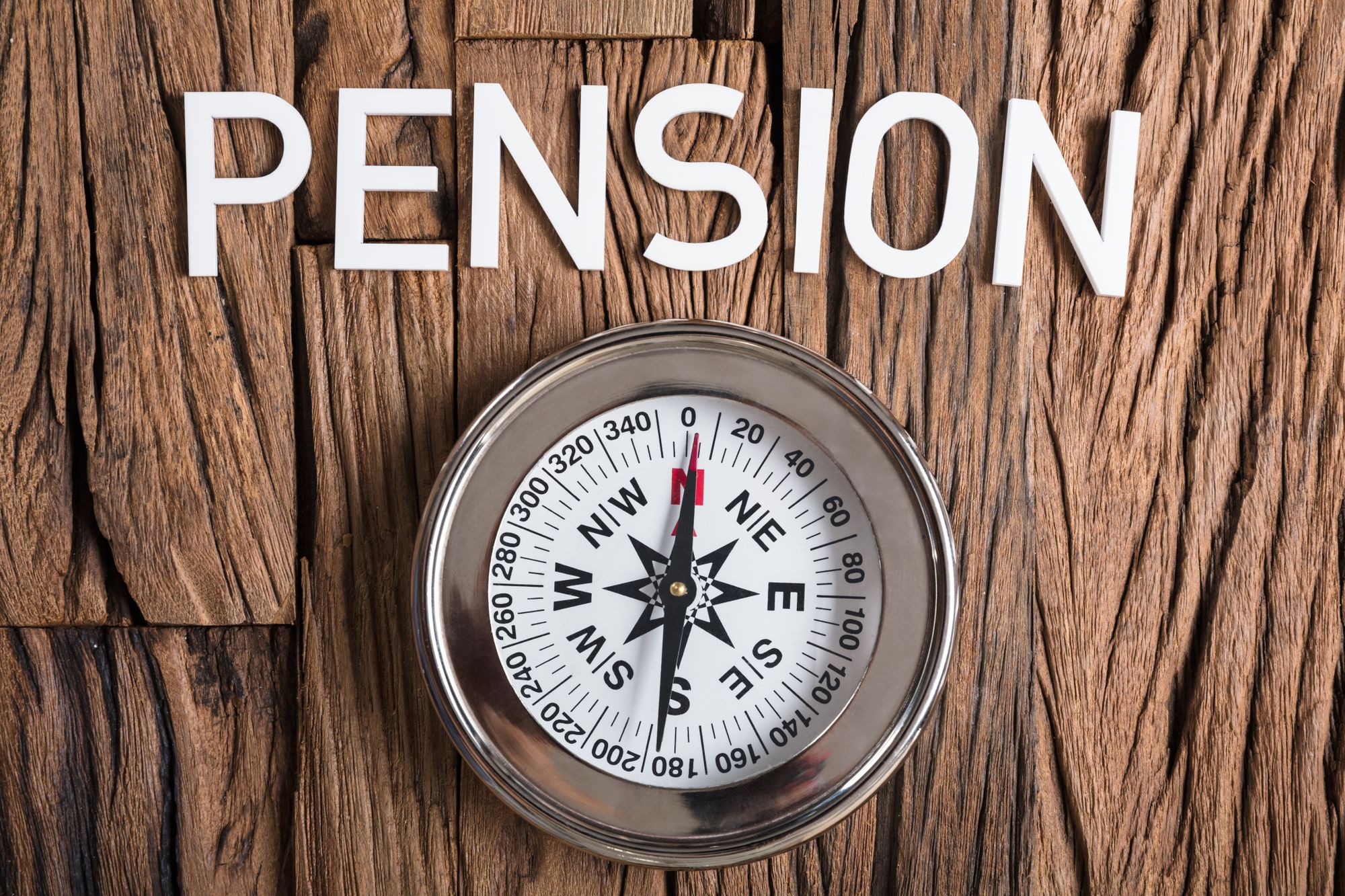 Pravasi Pension Scheme for Non Resident Keralites: Features, Eligibility, Fees and Steps
By Jupiter Team · · 5 min read
The Pravasi pension scheme is a unique one-of-a-kind retirement benefits scheme designed for non-resident Keralites (NRKs) who work outside Kerala. The scheme aims to support middle- and lower-income citizens who moved out of Kerala for employment during their retirement. Read more about this unique retirement scheme, its features, benefits, and application process.
What is the Pravasi Pension Scheme?
The Pravasi pension scheme is a retirement scheme set up after the Kerala non-resident welfare act was passed in 2008. It is designed especially for middle- and low-income citizens who move out of Kerala for employment and intend to settle in Kerala for retirement. The scheme aims to provide stability and security to Keralites post-retirement.
In this scheme, members have to contribute monthly to the scheme to get a pension when they retire after 60. The minimum pension one can receive Rs 2,000 a month and varies based on the contribution. The members have to contribute to the scheme continuously until retirement. If they fail to contribute for a period of 12 months, the account will be cancelled. However, one can always renew it by paying all the missed payments.
Features and Benefits of the Pravasi Pension Scheme
The scheme pays pension only after the members turn 60 years old.
Members will receive a minimum pension of Rs 2,000 a month.
Members who contribute for five consecutive years will get an additional 3% pension on the minimum pension amount or Rs 4,000, whichever is lower.
The minimum period of contribution is five years.
The minimum monthly contribution varies for NRKs living abroad and NRKs living in other parts of India.
Who is Eligible for Pravasi Pension?
Non-resident Keralites falling in the age group 19-60 are eligible to enrol to the scheme.
Any NRK living abroad.
NRKs who lived at least two years abroad and returned to India.
NRKs living within the geographical limits of India.
However, the scheme is not applicable to state and central government employees.
Pravasi Pension Scheme Registration
Eligible NRKs can register themselves for the Pravasi pension scheme online on the official website of the Kerala Pravasi Welfare Board. Alternatively, you can also register for the scheme offline by submitting your application at a common service centre in Kerala. The following steps will guide you through the online registration process.
On the official website, select the 'Service' tab.
Then scroll down to 'Apply online' and click on it, which will lead you to a new tab.
Next, select new registration as per your category. There are three categories through which you can apply for the scheme. If you work abroad, select 1A. 1B is when you come back to India after staying abroad for at least two years, and 2A is when you work outside Kerala but within the geographical limits of India.
Fill out the form with relevant information by following the instructions given.
Upload the soft copies of all necessary documents.
Finally, click on submit to submit your application and pay the enrollment fees.
Pravasi Pension Scheme Fees
To register for the scheme, you must pay an enrolment fee of Rs 200, irrespective of your category. However, once you register for the scheme, the monthly contribution varies based on your group.
NRKs in India and those who returned from abroad have to pay a minimum of Rs 100 monthly contribution. On the other hand, workers working abroad must pay a minimum contribution of Rs 300 per month.
Scenarios Under Which The Pravasi Welfare Fund Benefits Can be Claimed
The benefits of the Pravasi welfare scheme can be claimed under different scenarios. Following are the various scenarios under which you can claim money from the scheme as an eligible member.
Pravasi pension scheme: As discussed above, the scheme pays a monthly pension based on the contribution. The minimum pension is Rs 2,000 per month, which is paid after the members turn 60 years of age.
Pravasi family pension scheme: In case the member of the scheme passes away, then the nominee is eligible to receive the pension amount. The pension amount will vary based on the member category.
Payment scheme for medical aid: If an enrolled member is diagnosed with a critical illness, then they are eligible to receive a maximum amount of up to Rs 50,000. However, they shouldn't have received any benefits from central, state or local government welfare schemes.
Financial assistance for marriage: In case an enrolled member makes contributions for a minimum period of 3 years, they can receive a benefit of Rs 10,000 for a maximum of two times for a daughter's marriage. Only one member can apply for the benefit if multiple family members are enrolled in the scheme.
Financial assistance for maternity: An enrolled female member who contributes for at least two consecutive years can apply for financial assistance to cover maternity or abortion expenses.
Pension scheme for invalids: Any Kerala Pravasi welfare scheme member who made contributions for three consecutive years and discontinued due to incapability or physical deformity is eligible for an invalid pension amount. However, they need to provide a doctor's certificate along with a valid incapability condition under which performing any physical activity is impossible.
Financial assistance for dependents of deceased member: The family of a deceased member can get a maximum amount of Rs 50,000 if the member falls under 1A and Rs 30,000 in case of 1B.
Payment for an educational grant: Members who contributed for a minimum of two consecutive years can apply for an educational grant for their children. The scheme allows the grant in case of post-graduation professional courses and ITI/ITC degrees.
Insurance scheme for accident, death, and health: The scheme gives financial assistance to the family in case the member dies out of accidental or medical-related issues. However, this is only after obtaining a sanction from a government body and association with any one of the nationalised insurance companies.
Housing loan pension scheme: Members who contributed for a minimum of five consecutive years can apply for a housing loan from the Kerala Pravasi welfare board for the construction of a new house, purchase of land for the construction of the house, reconstruction of the existing building, or purchasing land with a building.
Other schemes: NRKs who cannot enrol into the scheme due to age restrictions (max entry age: 55 years) can apply for other benefits offered by the government. They are:
Medical financial assistance of Rs 10,000 is given for common diseases and 25,000 for critical illnesses.
As approved by the Kerala Pravasi welfare board, financial assistance for old age is given in lump sum or as a pension.
In case an NRK passes away before 60 and is not a member of the scheme, the family will get Rs 10,000 as a grant from the Kerala Pravasi welfare board.
Frequently Asked Questions
How can I get a Pravasi pension in Kerala?
If you are eligible for the Pravasi scheme, you can enrol to the scheme and make contributions for a minimum of 5 years and get a monthly pension of Rs 2,000 after you turn 60.
How can I pay Kerala non-resident Keralites Welfare Board?
You can pay your monthly contribution online on the Kerala Pravasi welfare board portal. Alternatively, you can pay your contribution offline at any bank.
How much is the Pravasi pension amount in Kerala?
Eligible members who contributed a minimum of five consecutive years can get a pension of a minimum of Rs 2,000 a month.
In this article
Similar articles that might interest you!