Mutual Funds
Powered by
AIAPL
Introducing:
No-Penalty SIP
0 Penalty Charges on missed SIPs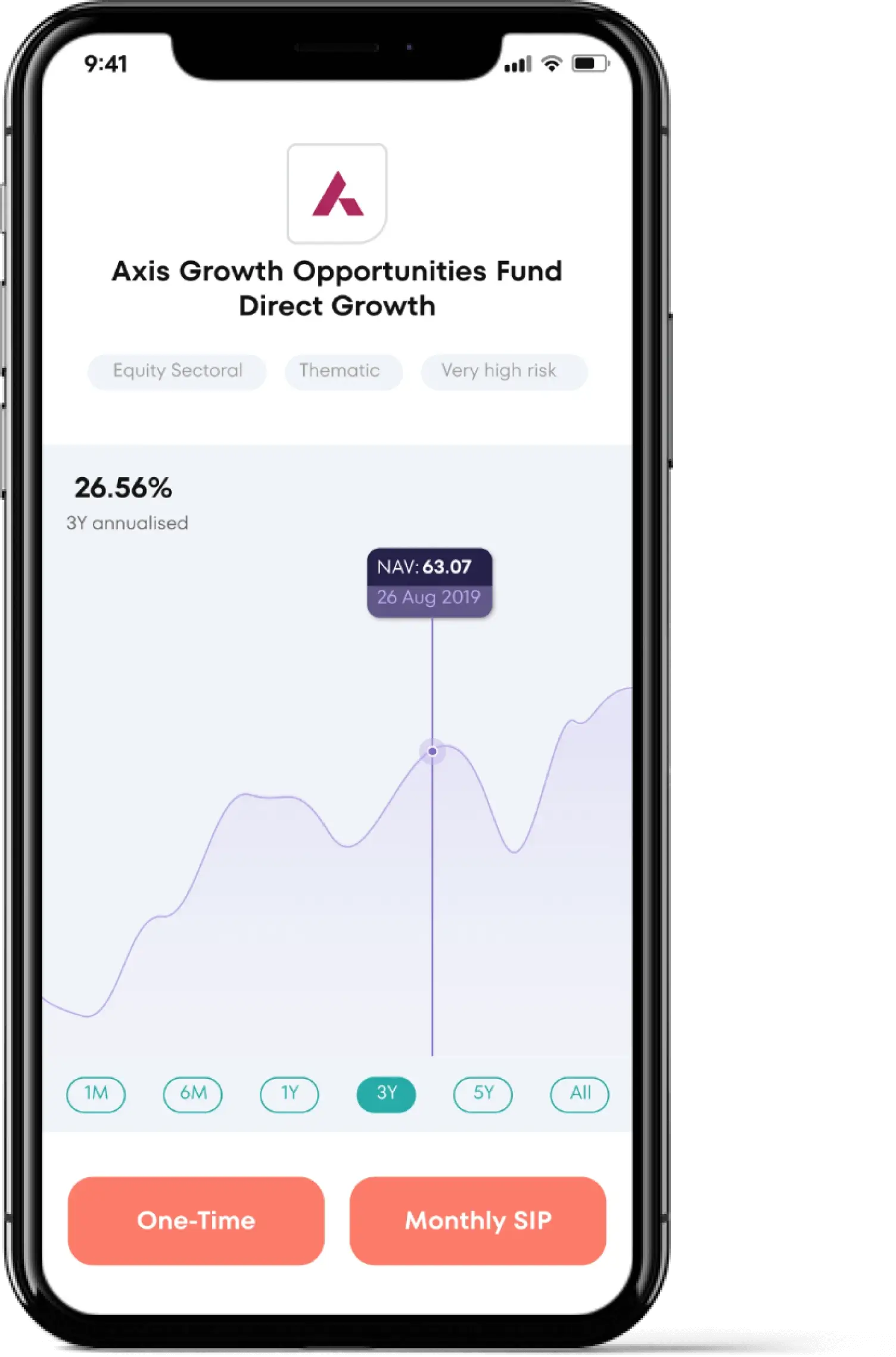 No Penalty, ever
Your bank charges you ₹250–750 as Penalty each time your
SIP gets missed due to low balance
Jupiter's No-Penalty SIP auto-skips if you're running low
on balance
No Penalty, ever
Your bank charges you ₹250–750 as Penalty each time your SIP gets missed due to low balance Jupiter's No-Penalty SIP auto-skips if you're running low on balance
Set & forget
No-Penalty SIP gives you 100% protection from penalty. Quit worrying about your balance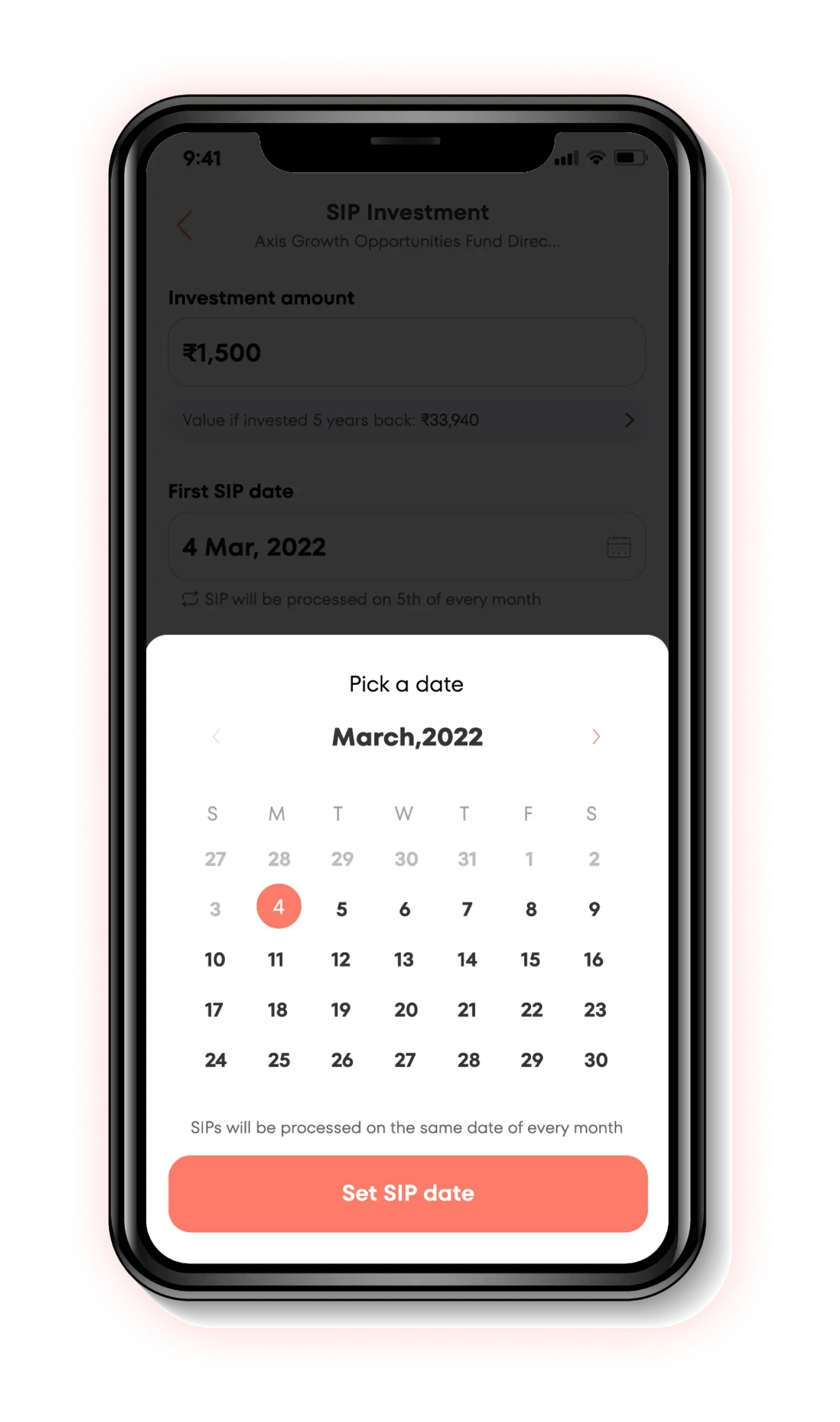 Swipe to Begin
Just swipe to pay directly from your account. No need to look for bank details or switch apps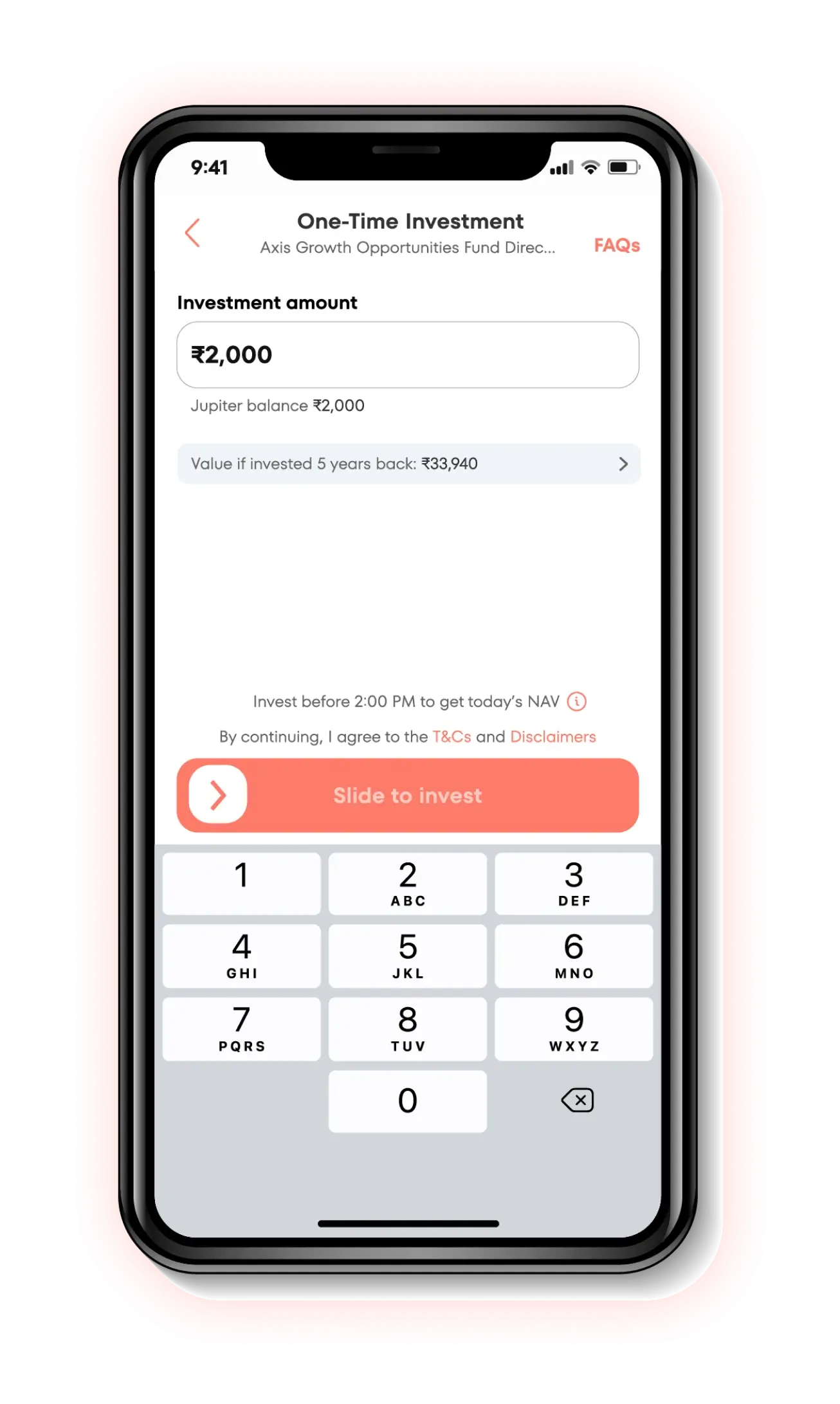 Swipe to Skip
Skip or cancel your SIP with just a
swipe. No questions asked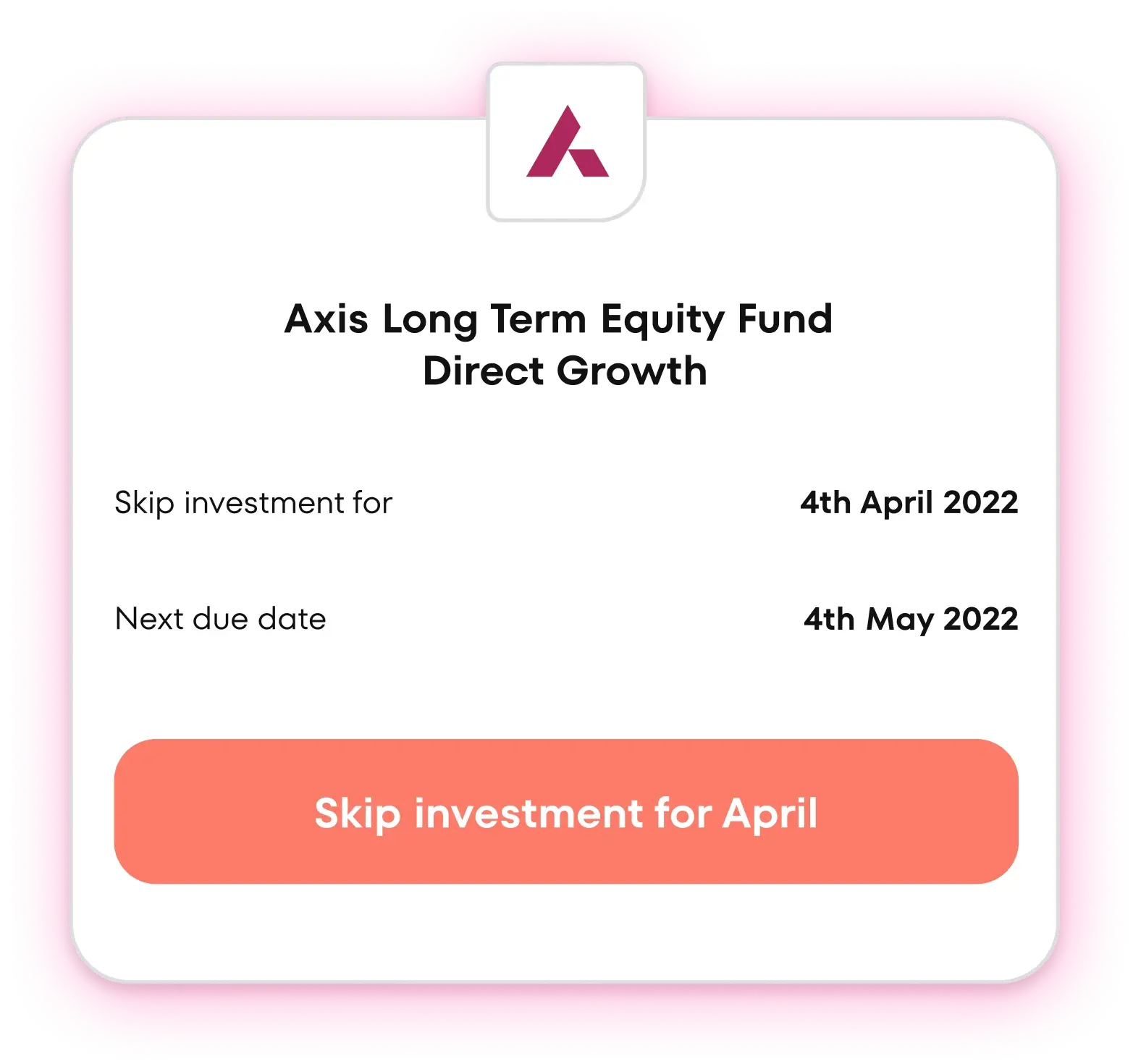 Set & forget
No-Penalty SIP™ gives you 100%
protection from penalty.
Quit worrying about your balance

Set & forget

Swipe to Set Up

Swipe to Skip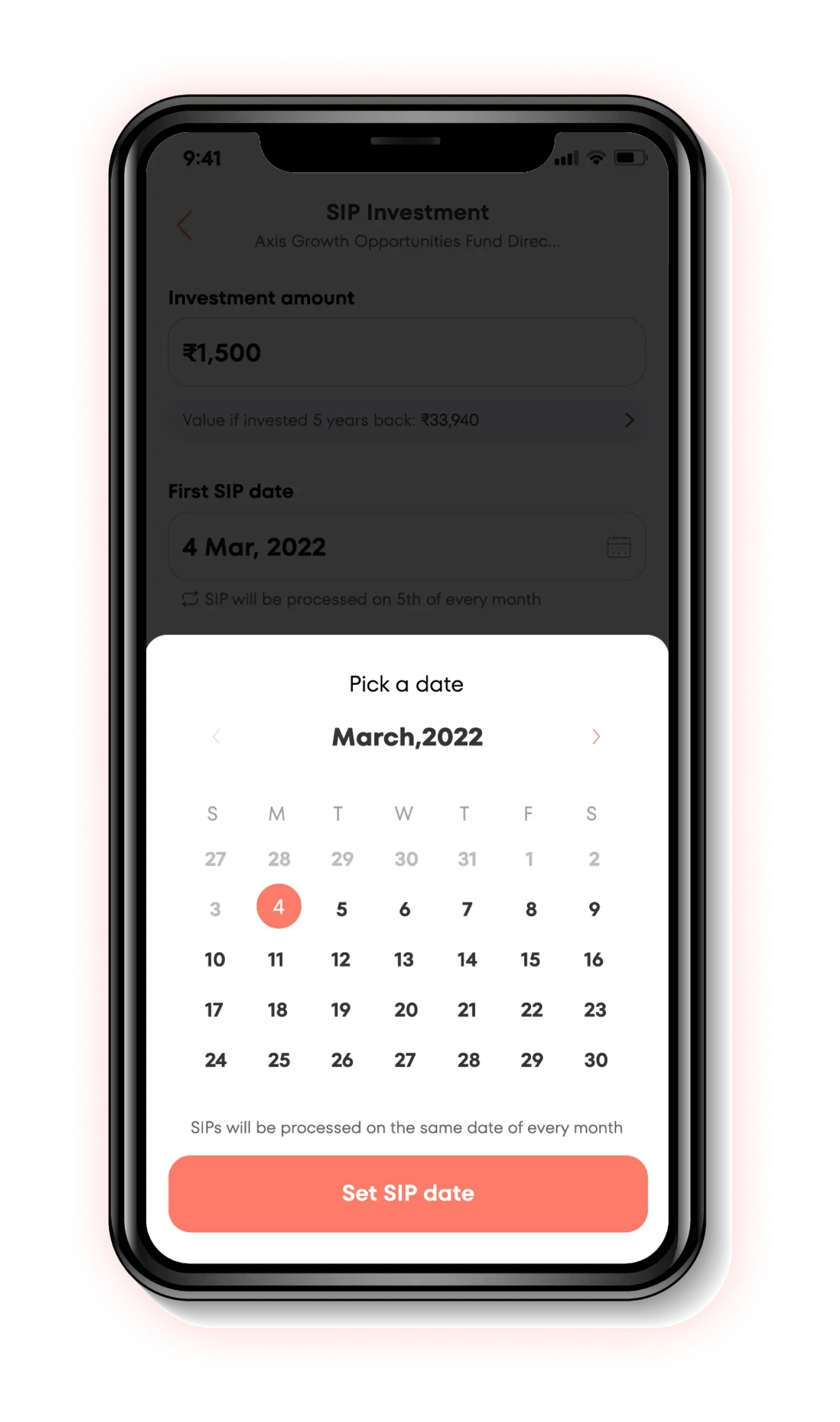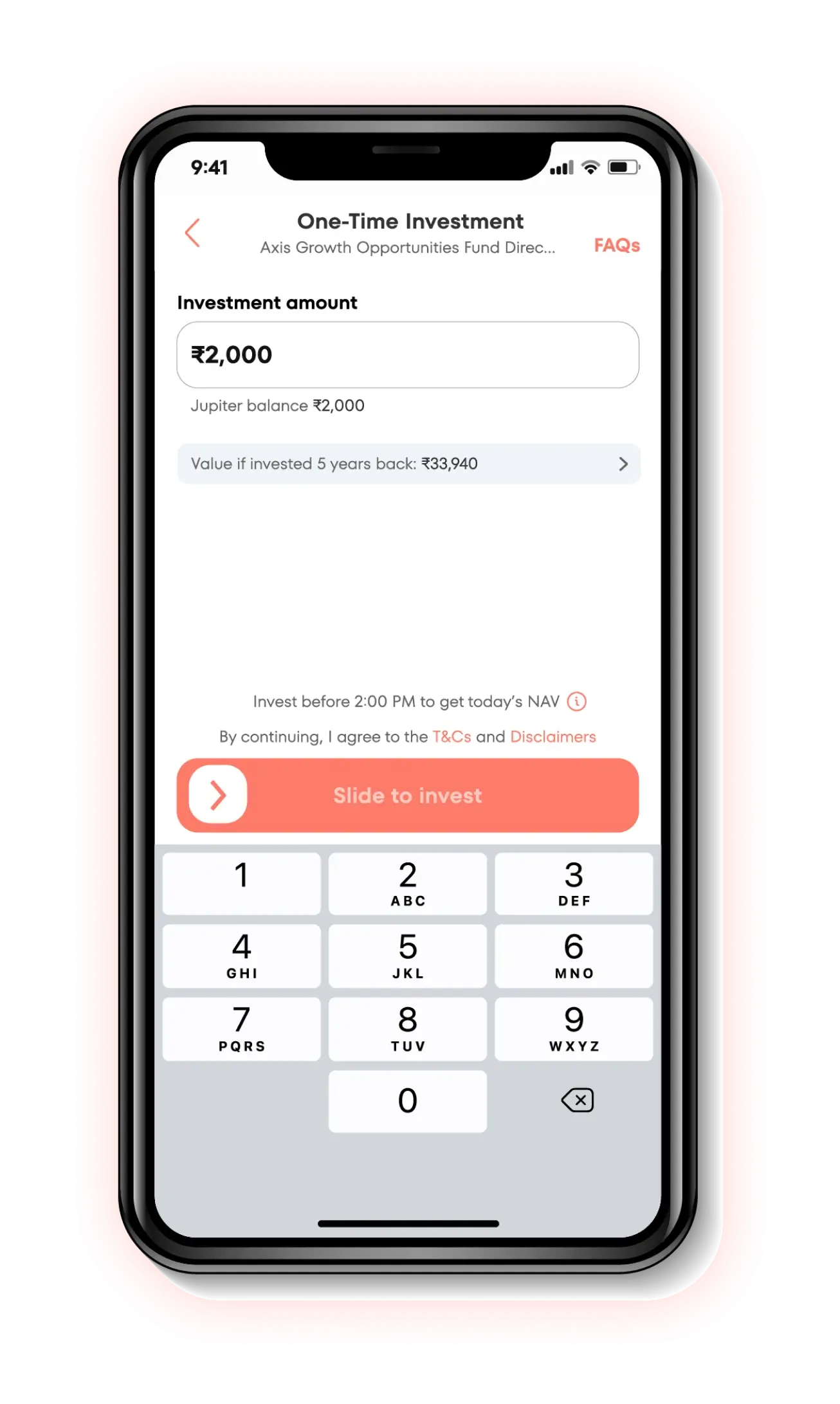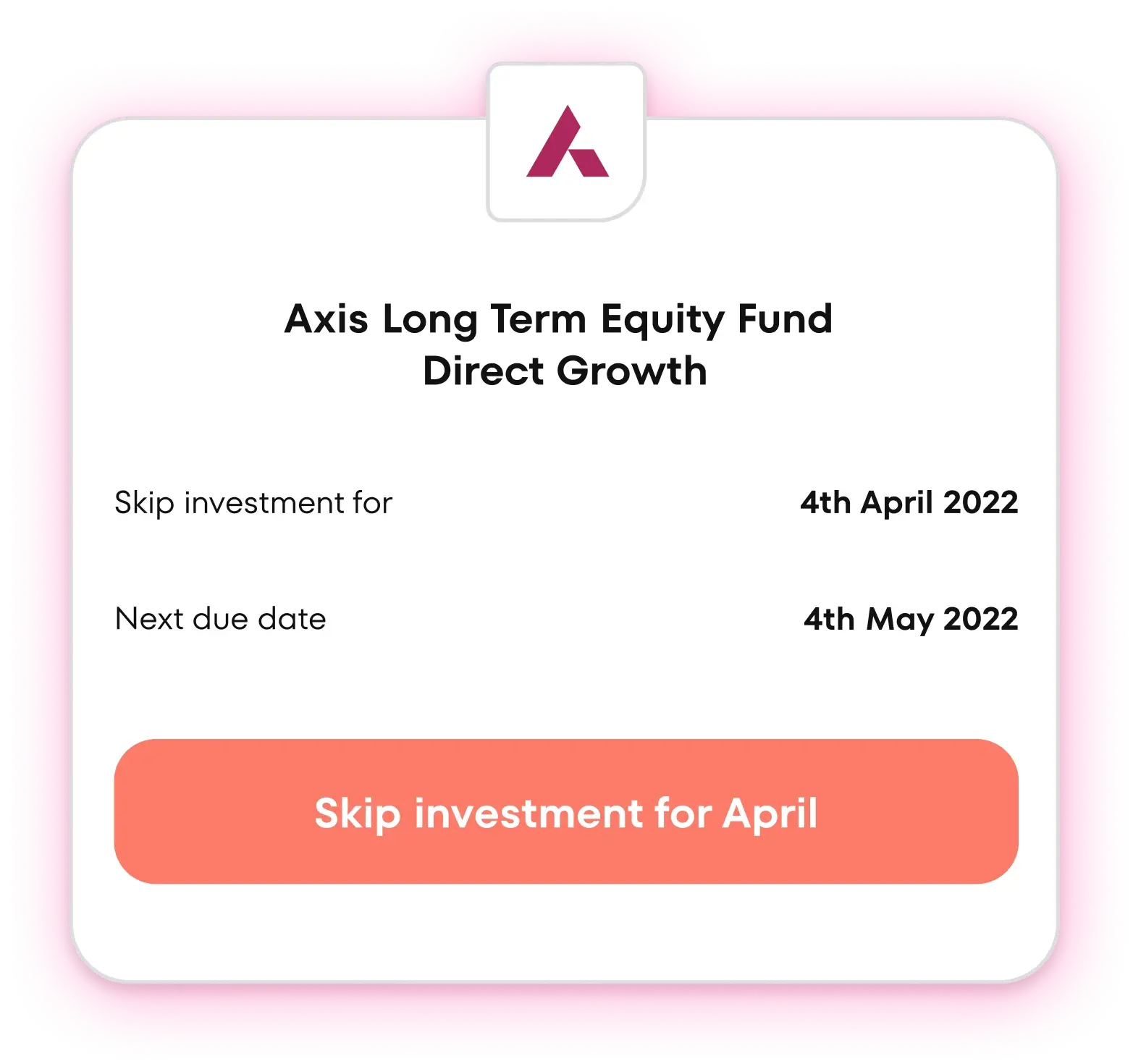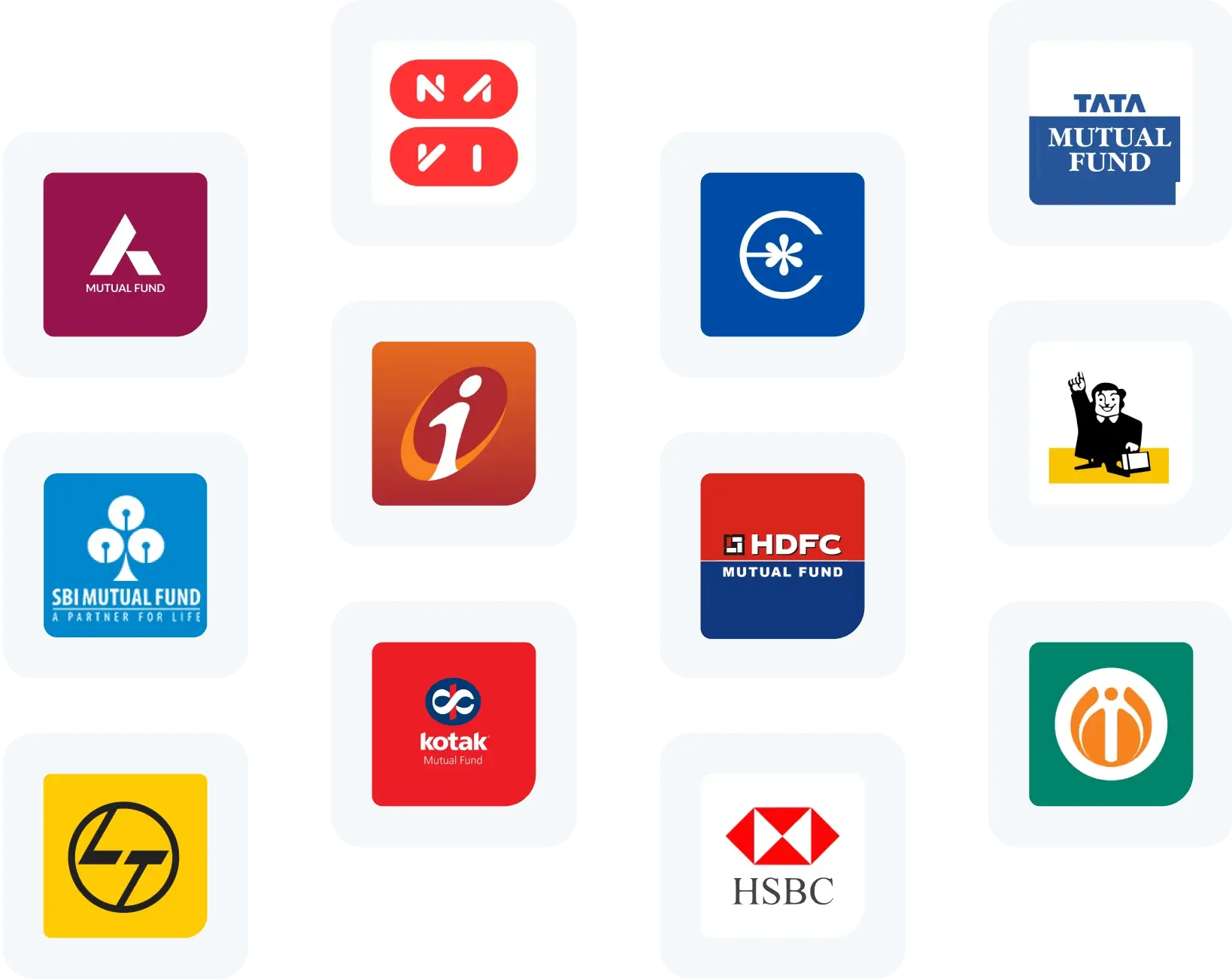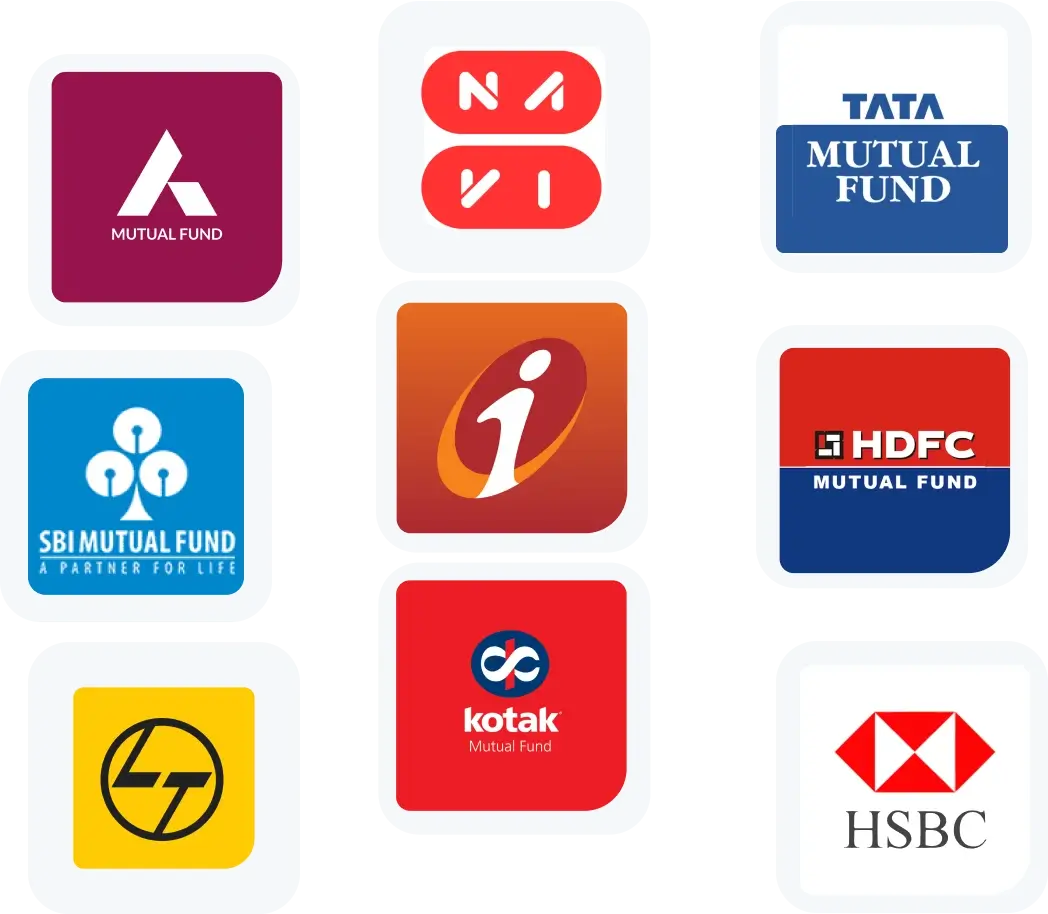 1000+ Direct
Mutual Funds
Choose from top-performing
funds, or take your pick from
our Curated Collections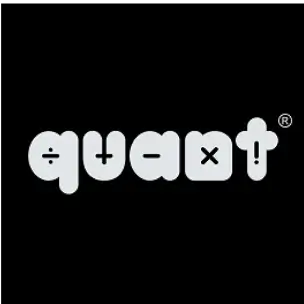 Quant Small Cap
Fund Growth Option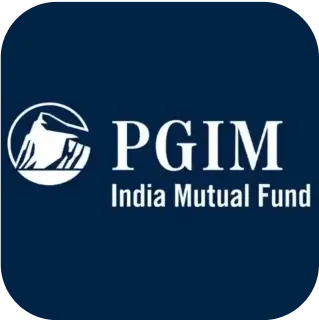 PGIM India Midcap
Opportunities Fund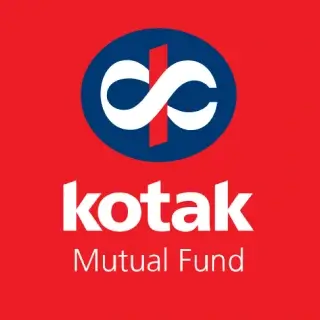 Kotak Small Cap
Direct Growth
Invest in
seconds
Swipe to invest directly from
your account without ever
leaving the app
0 Penalties on SIPs

0 Commission Fee

0 Investment Charges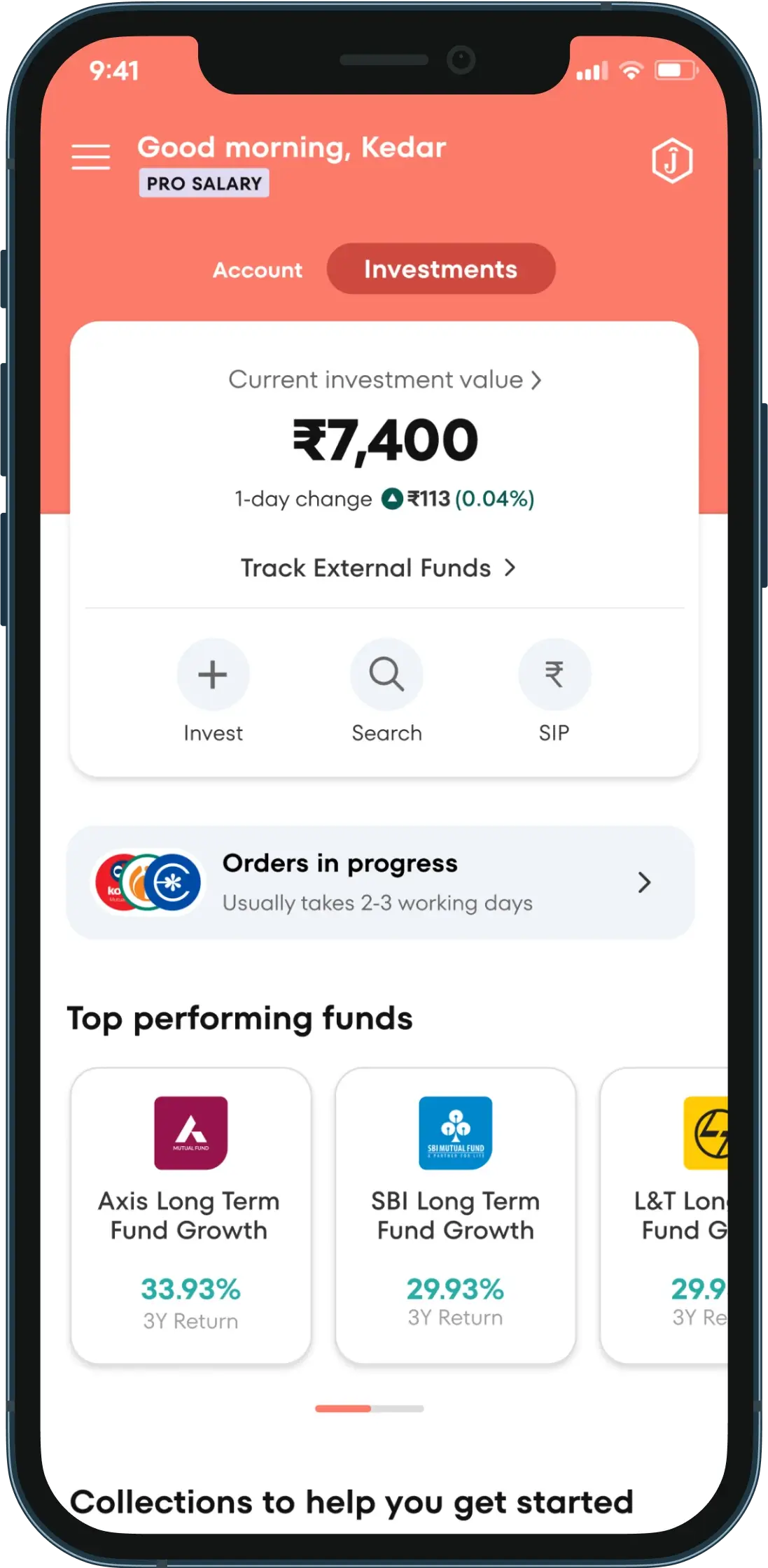 Bank easy,
invest smart!
Open your 100% digital, 0-balance savings account in
3 minutes
Make unlimited commission-free investments
starting as little as ₹100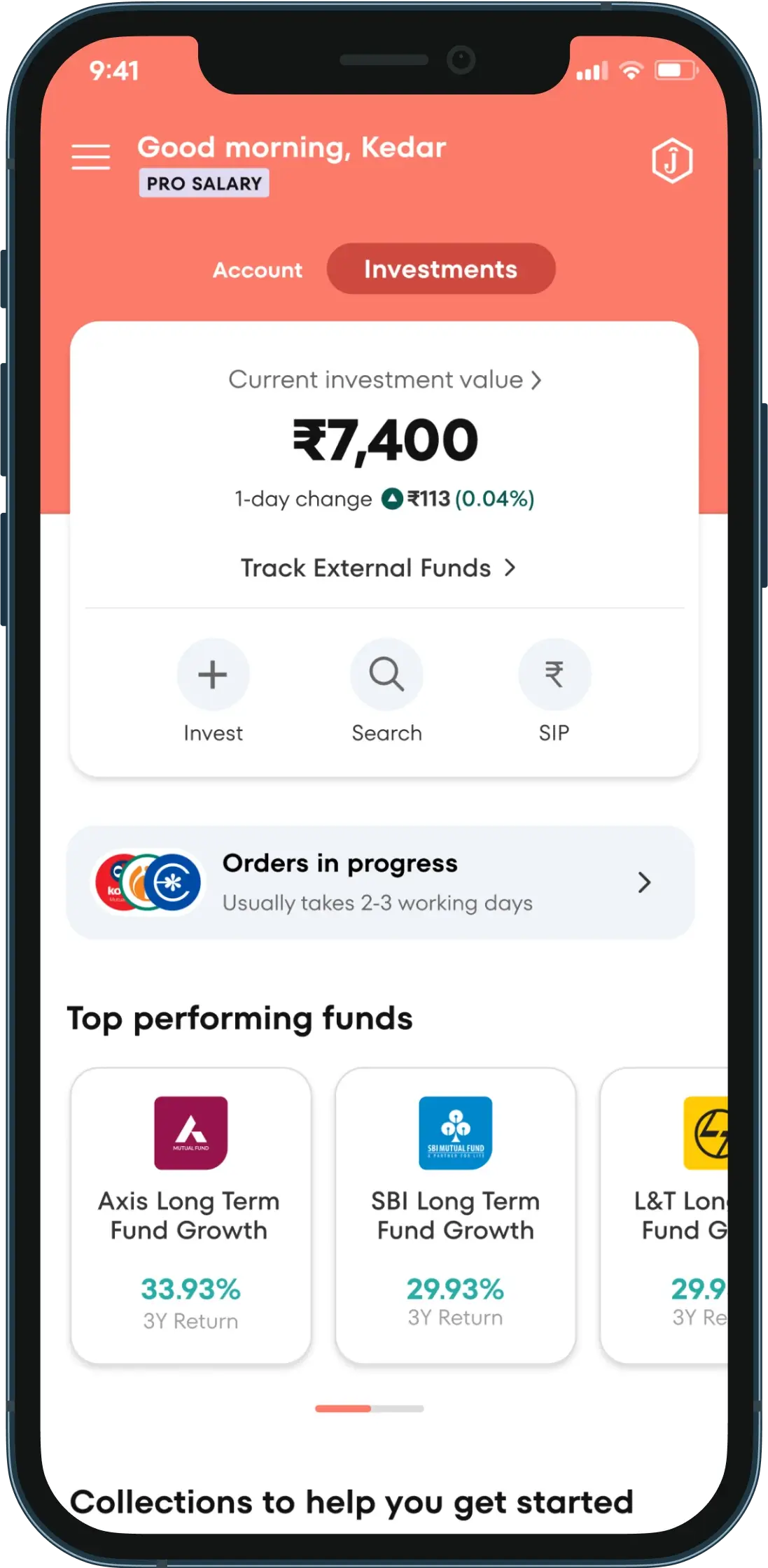 Frequently asked
questions
We're currently open to folks who have Mutual Fund investment accounts already. If you've invested in Mutual Funds in India, or have signed up to invest on another platform before, you're eligible! Go ahead and sign up on the Jupiter app to get started. In a few weeks, everyone else will also be able to invest on Jupiter — hang in there, and watch this space for updates

On Jupiter, you pay less and earn more on your investments because:
1. Jupiter doesn't charge any hidden commissions of 1.5% over and above your investment amount like other regular funds.
2. Jupiter doesn't charge Penalties of up to Rs 750 that other banks charge in case you miss a SIP because of insufficient balance in your account

In case you miss a SIP because of insufficient balance in your account, your bank charges you ₹250–₹750 as Penalty for that missed SIP. Jupiter just smartly skips your SIP! So, there are no Penalty charges

Jupiter has 1000+ Mutual Funds from 39 major AMCs across India. Jupiter only provides growth Direct Mutual Funds which are the best commission-free funds in India

Mutual fund is an investment vehicle that brings together money from many people like you and invests it in stocks, bonds or other assets.
Example:
ICICI Prudential Technology Fund invests your money, majorly in high growth technology companies like Infosys, Wipro, HCL Technologies,etc.

Pay less, earn more returns
1. You earn up to 1.5% higher returns compared to regular funds.
2. Jupiter charges Zero Commission on investments.
3. Your investments are 100% secure
4.Investments are lightning fast!

Easy investing
Since your Jupiter App is also your investing app:
- You always know how much of your salary or savings you've invested in Mutual Funds
- You no longer have to continuously switch between apps to make an investment

All new SIPs
- No-Penalty SIP - If you're ever running low on money in your Jupiter account, we will auto-skip your SIP. This way, there are no Penalty Charges to be paid
- One-click SIPs. None of the filling in paperwork and putting down your signature on forms
- On-Click cancel for any SIP. No questions asked


Direct Mutual Funds are Mutual Funds with Zero Commissions or Brokerage charges. They offer up to 1.5% extra returns compared to other Mutual Funds

You can invest in Mutual funds as:
1. You can save upto Rs 46,800 in your taxes every year.
2. Your invested money compounds generating more money for you each year.
3. You learn to save money for your future and build financial discipline


Mutual Fund companies are regulated by Securities and Exchange Board of India (SEBI). SEBI falls under the control of the Ministry of Finance of India.

To start investing, its important to know why you're investing. To help you with this, we've created Mutual Funds collections to get you started - :
- High Growth
- Tax Saving Funds
- Better than FD
- Low cost index funds
- SIP with 500.
Here you will find Mutual Funds most relevant to your investment objectives

You can start investing in Mutual Funds with as little as Rs. 500

We've put together a Collection containing all Mutual Funds where you can start investing with Rs 500.

Investing in Mutual Funds is a breeze on Jupiter. All you need to do is:
- Pick a Mutual Fund of your choice or select one from our curated "Collections"
- Choose between making a "SIP" or "One Time investment"
- Swipe to pay!
- That's it! You've made your Mutual Fund investment


If you're a verified user on the Jupiter app, you can make your investment in under 5 minutes

Its amazing that you've never been charged a Penalty. This shows you have financial discipline. Investing with No-Penalty SIP gives you a sense of freedom. So if ever you have an emergency or want to use your money for another cause, you can simply tap to skip your SIP. No Penalty Charges. No questions asked. The choice rests with you!

When your SIP autopay mandate fails due to insufficient balance, you have to pay a penalty. AMCs don't charge this penalty – banks do. Each bank would have their own penalty charge for not maintaining sufficient funds for the Electronic Clearing Service (ECS) mandate to go through. This penalty ranges from 250-750. At Jupiter, because you bank and invest on the same app, we smartly pause your SIP for the current month when your Jupiter balance is low. No charges, ever

Most Mutual Fund investment platforms may take a few working days to allocate units after you place an order. During this time the NAV can change. On Jupiter, you're allotted units as per the NAV you see on the app (if you invest before 2 PM on working days).