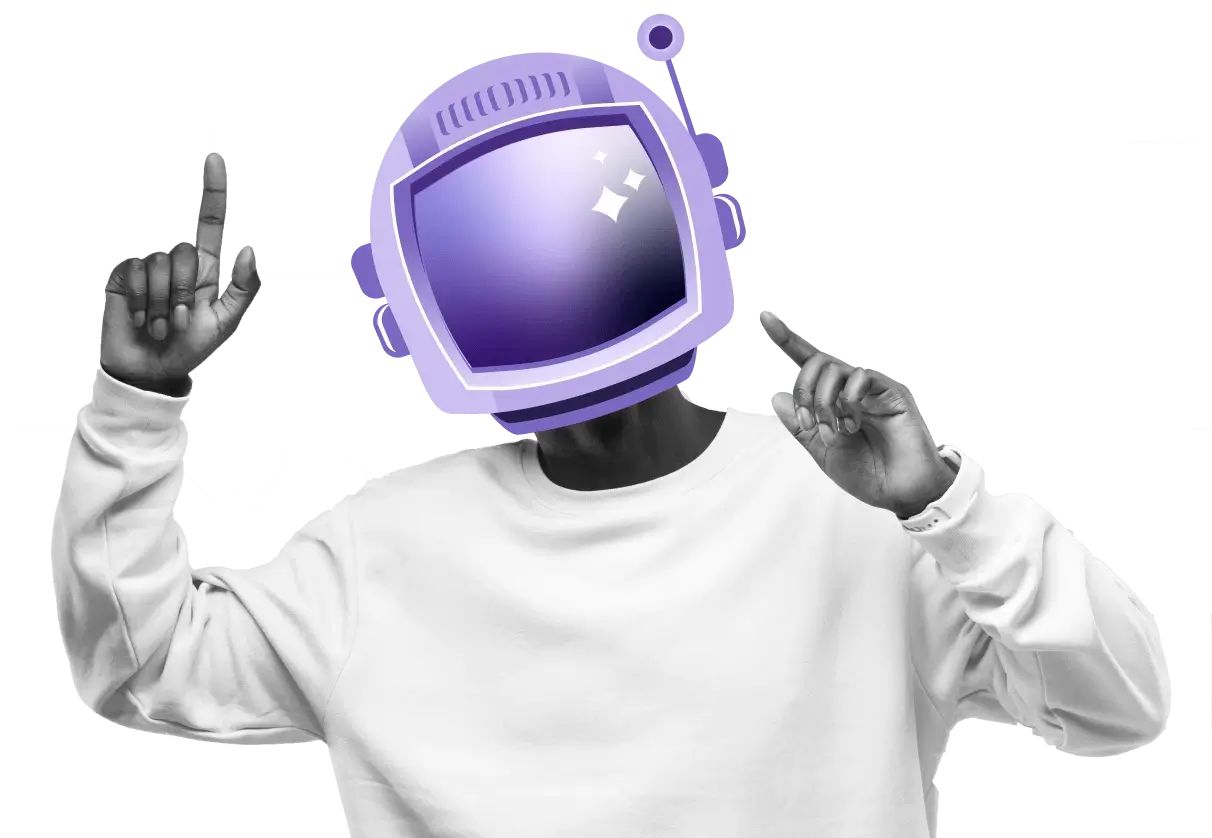 Salary Account
Make any Day Salary Day
Get On-Demand Salary, Free Health Cover,
Rewards on every spend*, & much more!
Open Salary Account 🚀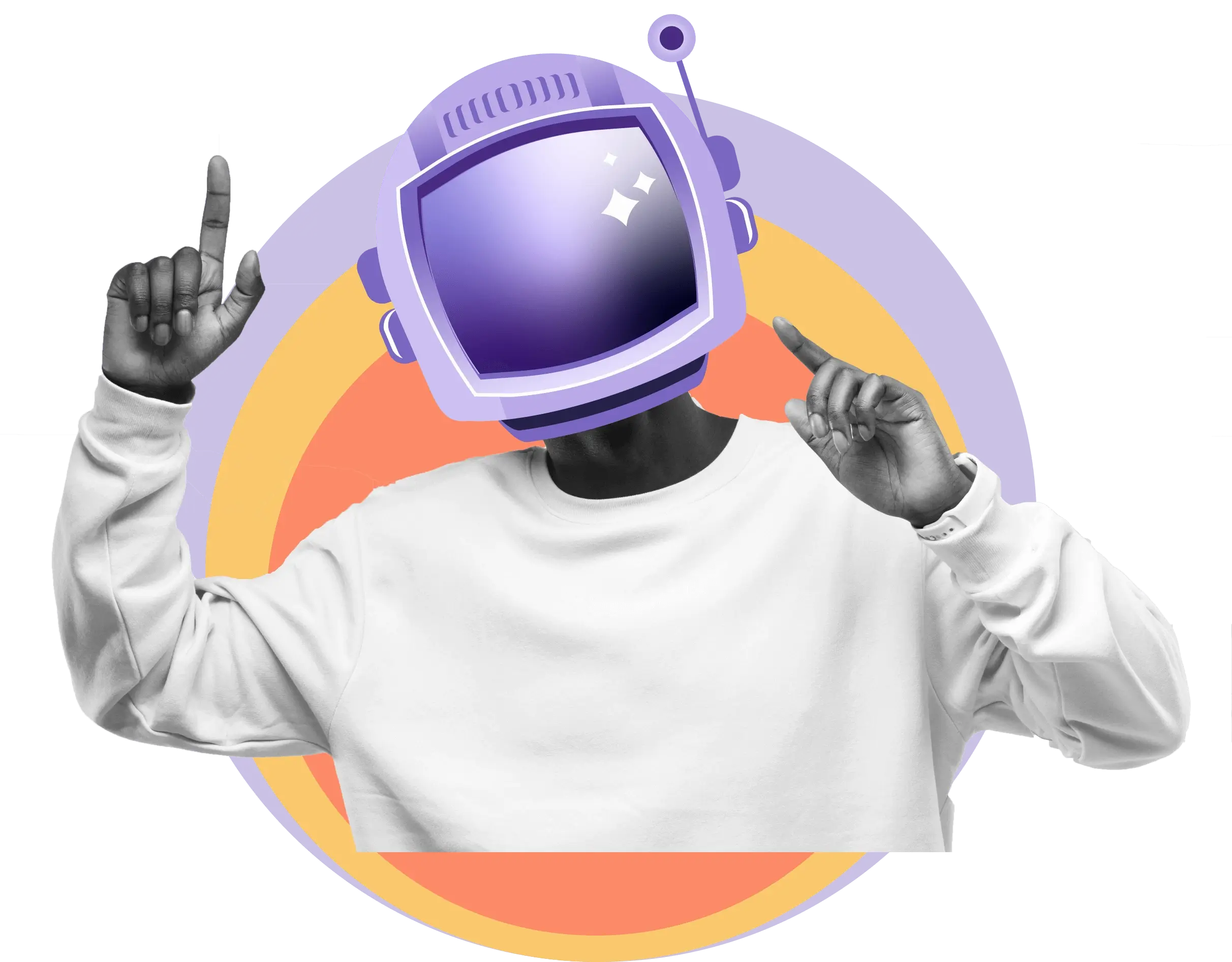 powered by
The most hardworking Salary Account
On-Demand
Salary
Turn any day into salary-day!
Withdraw your Salary basis the number of
days you've worked, any day of the month.
No interest charged. No hidden charges
Powered by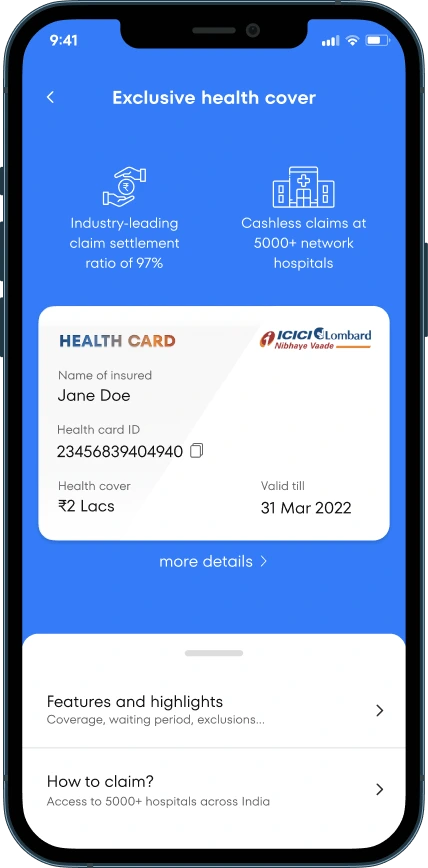 Free health
Insurance
With a free health cover of
₹2 Lakh or extended cover of Rs. 20 Lakh
and cashless coverage at
5000+ network hospitals, you
don't have to worry about
paying for medical expenses
Powered by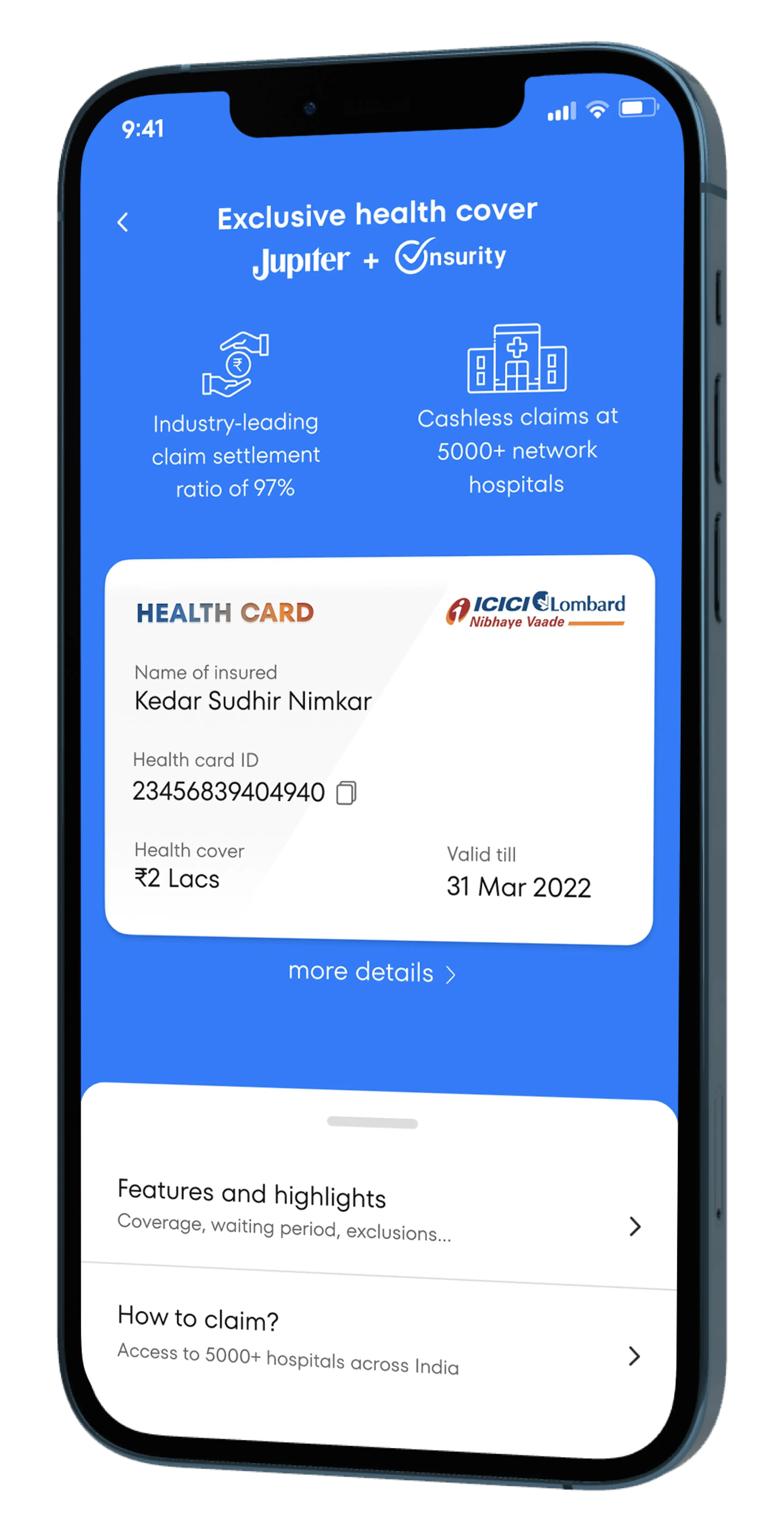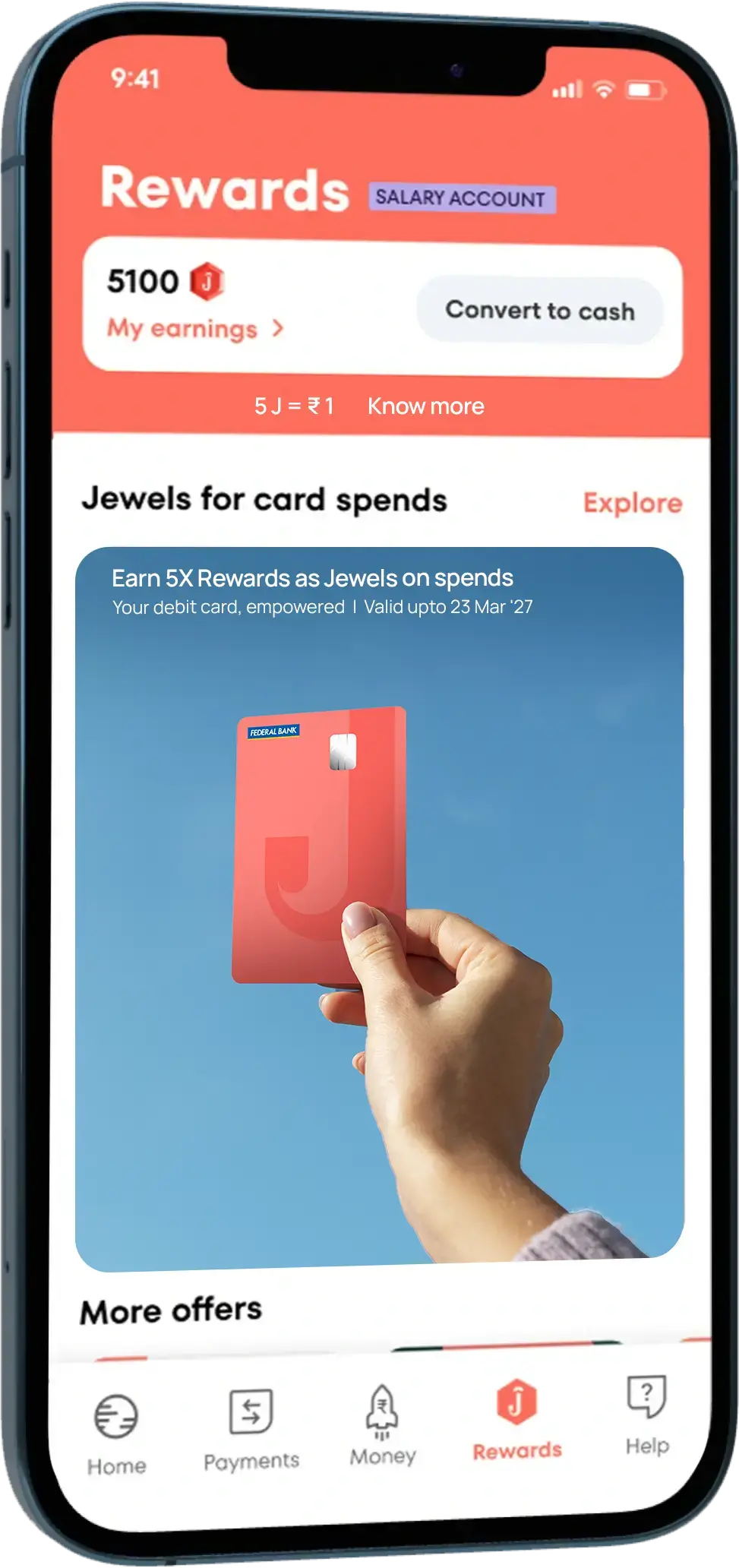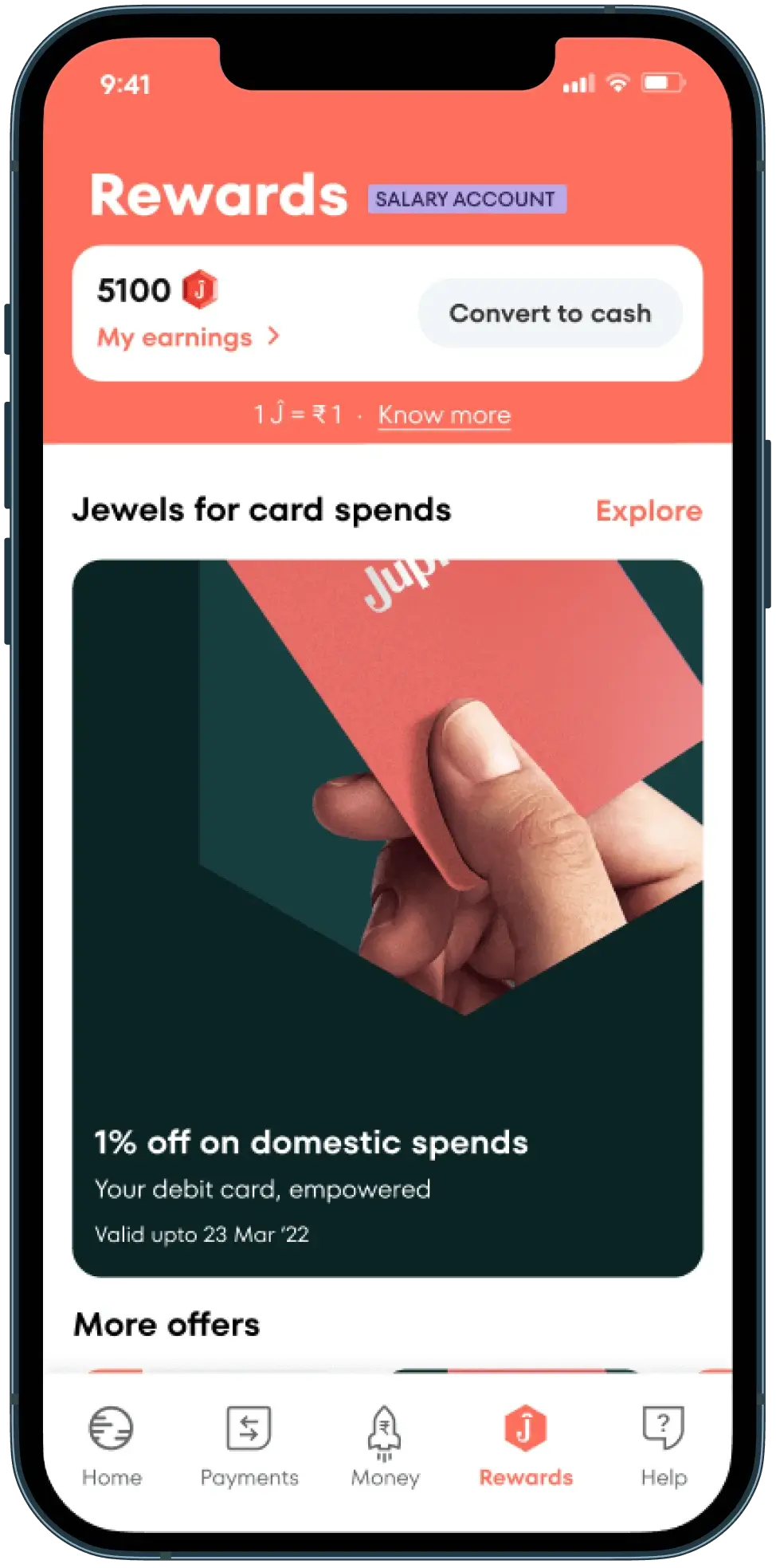 (More) Rewards
on your spends
Earn 1% Rewards on all
Debit Card and select UPI spends*.
Your Rewards never expire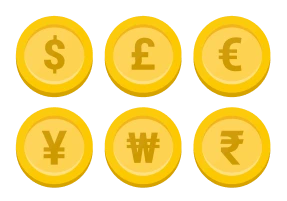 Zero Forex
Charges
What you see is what you pay!
Skip the extra 3.5% charge on
your international Non-ATM transactions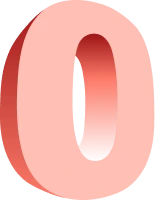 Zero-Balance
Account
No minimum balance
No maintenance charges
No hidden fees
Performance Review of our Salary Account: ⭐️⭐️⭐️⭐️⭐️
Compare our Salary Account with your current salary account
Health insurance
Yes, 2 Lakhs
Accidental insurance
Yes, 5 Lakhs
Debit card rewards
1% on all spends
UPI rewards
1% on select spends
Your current
Salary account
Debit card rewards
Only on select spends
Get the Salary Account for
your team or for yourself
Book a slot with us!
Or drop us an email on salary@jupiter.money
It keeps getting
better & better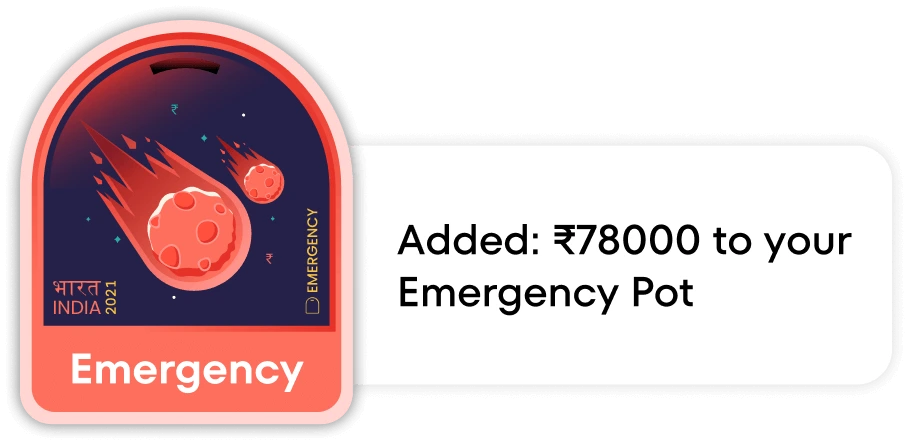 Pots: an easy
way to save for
your goals
Whether you want the latest iPhone, or are planning a holiday, save for all your goals in Pots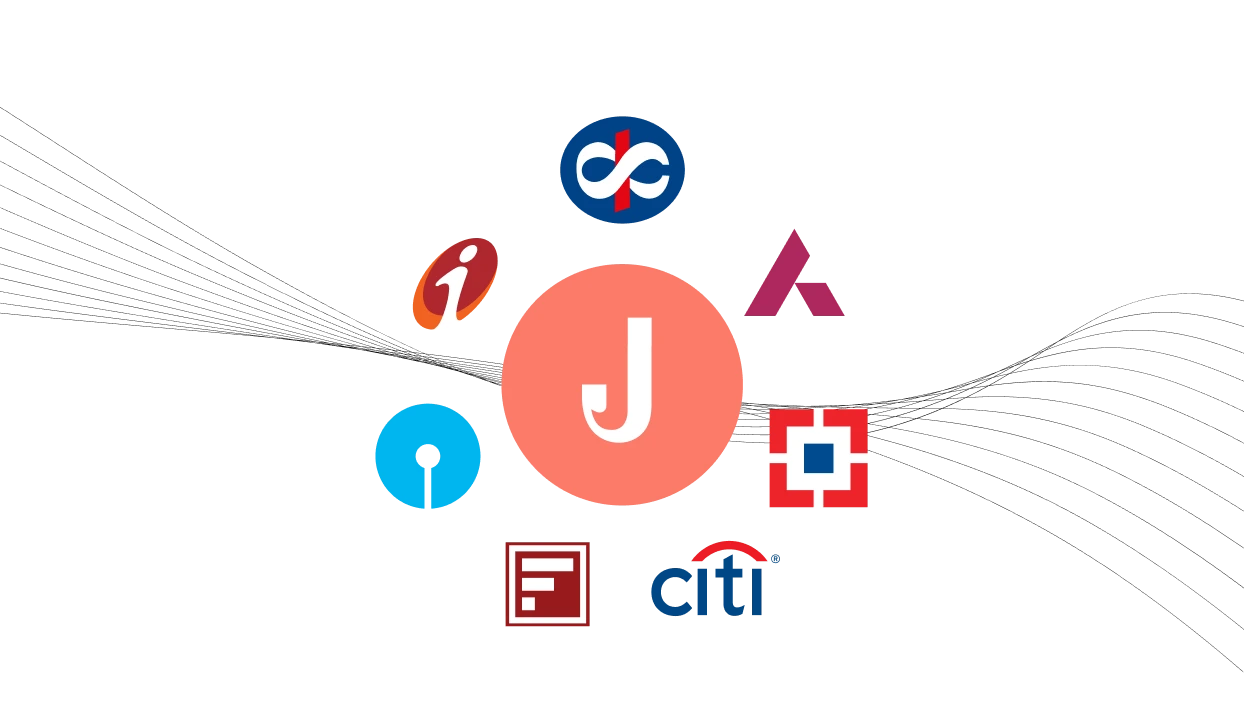 One UPI. For all your bank accounts
Link all your bank accounts in an instant. Scan & Pay easily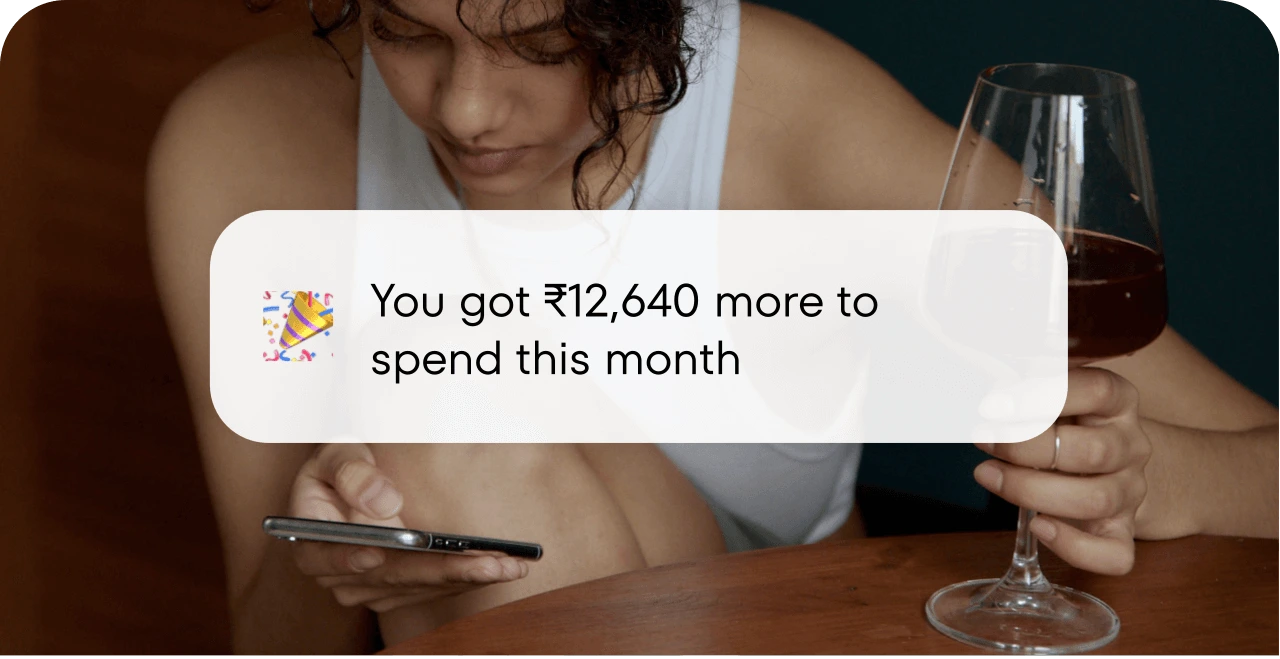 Insights: a breakdown of your money
Have your incomes & spends auto-categorised and take control of your finances
Insights: a
breakdown of
your money
Have your incomes & spends auto-
categorised and take control of your
finances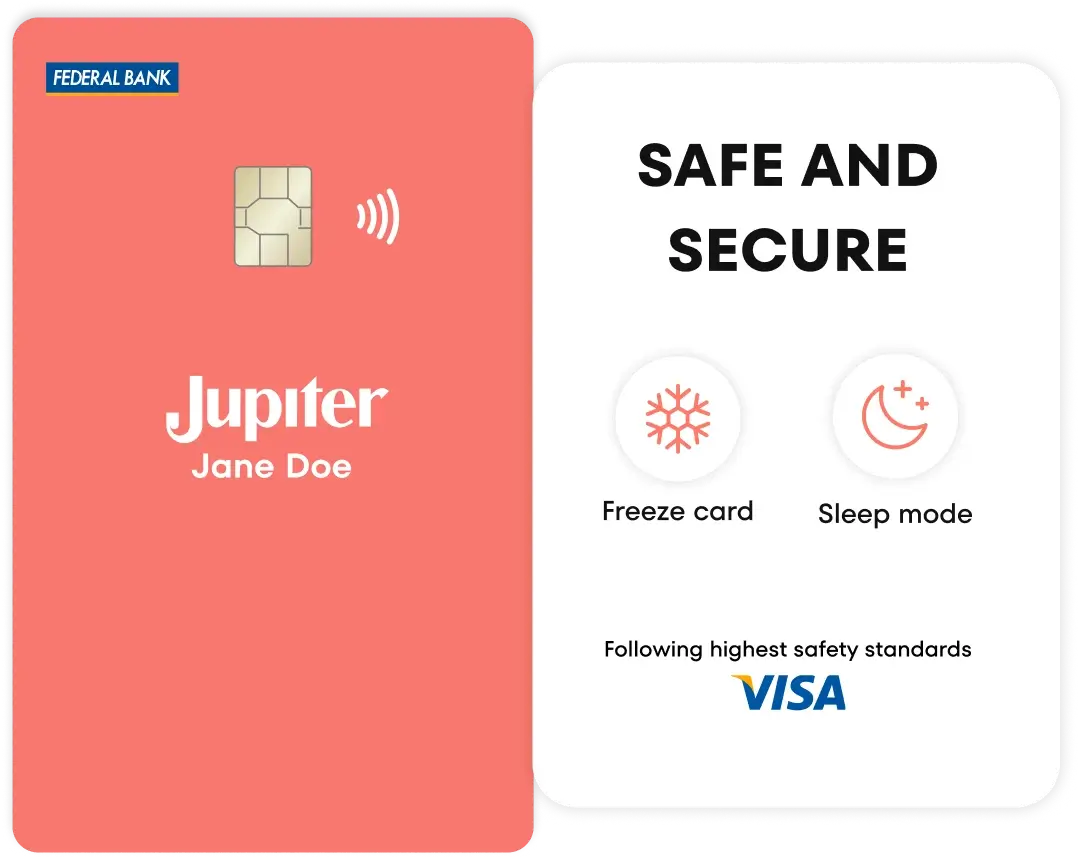 Spacefire Debit Card
Freeze, Unfreeze and set spend limits from the Jupiter app with a tap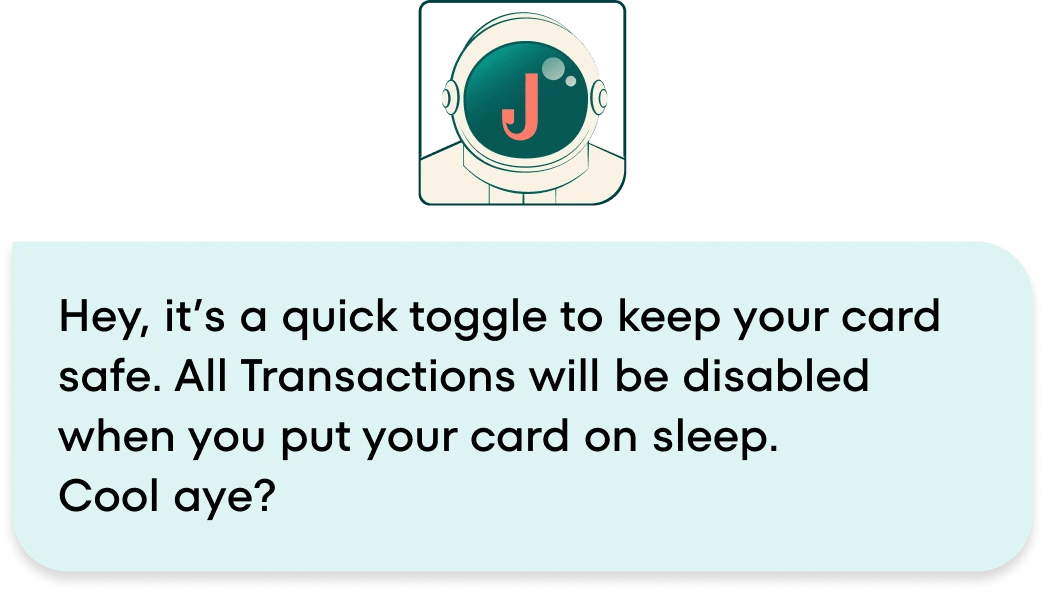 Lightning-fast Support
Prefer a human touch? Connect with a person in seconds, 24/7.
Max Trust
We host your account in an RBI-licensed
bank
Max Security
Which means bank-grade security and
ISO and PCI compliant
Max Safety
Your money is insured up to ₹5,00,000
Frequently asked
questions
Our Salary Account can also be opened by an employee and does not necessarily need an employer to open one for you.

It's your salary account with extra benefits. Get the most out of your salary. Salary account is an upgraded version of the Basic account. Receive your monthly salary in your new Salary Account to unlock complementary health insurance and earn maximum rewards on Jupiter.

To open a Salary account, follow these easy steps: 1. Download the Jupiter app and create your account 2. Complete your video verification / full KYC 3. Submit your company's name and verify your work email address 4. Share your new account details with HR and make sure to get your next salary in your new Salary Account within 60 days That's it! Once your salary is credited, you'll automatically be upgraded to a Salary account.

To upgrade to a Salary account, please go to 'Settings' on the Jupiter app and follow 3 simple steps. Currently open to select few.

To open a Salary account, please ensure that your in-hand salary is more ₹20,000. However, this is negotiable for teams. Please connect with us to learn more about the Salary account.

It takes only 3 minutes to complete all the steps to open a Salary account.

Create a new account on the app, submit your new bank account details with your HR to receive further salaries in that account and turn yourself into a Salary Account user

There are no hidden charges for opening a Salary account. It is a zero-balance account. Additionally, there are no charges on UPI/NEFT/RTGS transactions.

By opening a Salary account, you can instantly withdraw your partial salary before salary day with no interest charges.

Keep an eye out – we'll bring the benefits of Salary account to freelancers & other non-salaried individuals soon.

Your Aadhaar card linked with your phone number and PAN card are required to open a Salary account.