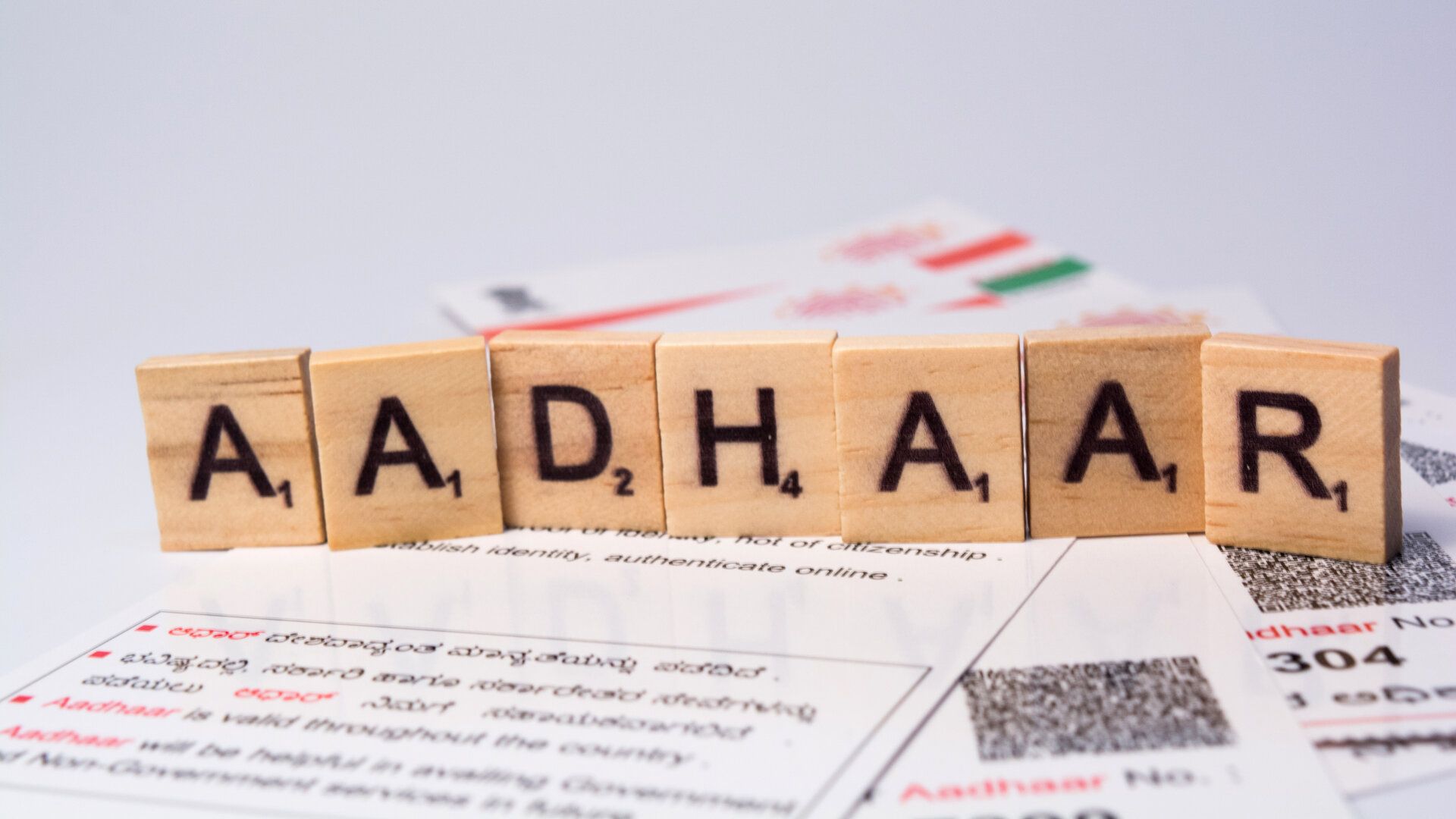 How to Get a Duplicate Aadhaar Card
By Jupiter Team · · 5 min read
An Aadhaar card is a 12-digit unique number that works as identity and address proof. It is also required to avail of various government subsidies. Moreover, you will need an Aadhaar number to open a bank account, invest in various products like fixed deposits or mutual funds, apply for a loan, and for many other purposes.
You must keep your Aadhaar card safe. However, if you lose or misplace it, the Unique Identification Authority of India (UIDAI) has a simple procedure to help you get a duplicate card.
Steps to download a duplicate e-Aadhaar card online
Visit the official website of UIDAI (www.uidai.gov.in) and under the 'My Aadhaar' tab, select 'Retrieve Lost or Forgotten EID/UID'
In the new window, enter your details like name and mobile number, and select between retrieving Aadhaar number and enrollment number
After providing the details and the captcha, click on 'Send OTP' (one-time password); you will receive it on your registered mobile number or email address
Enter the OTP and after verification, you will get the Aadhaar or Enrollment Number on the registered mobile or email ID
Once you receive this information, click on 'Download Aadhaar'
On the next page, enter the enrollment or Aadhaar number along with your name and pin code or address
Finally, select the 'Send OTP' option and once you provide the OTP, you will be able to download the duplicate Aadhaar card
Steps for getting a duplicate e-Aadhaar card offline
You can also get a duplicate copy of your lost or misplaced Aadhaar card by calling the toll-free number of UIDAI or visiting the nearest Enrollment Center. Here are the steps to get a duplicate copy via phone.
Call the UIDAI toll-free number 1947 or 1800 180 1947
Select the 'speak to an Aadhaar executive' option on the Interactive Voice Response (IVR)
Initiate the request for a duplicate Aadhaar card copy
Verify your identity by answering a few questions
Once the verification is completed, the executive will accept your request
You will receive a copy of the duplicate card at the stated address
How to get a duplicate Aadhaar card by visiting the Aadhaar Card Enrollment Center?
If your mobile number is not registered with the UIDAI, you can get an Aadhaar card duplicate copy by visiting the nearest Enrollment Center.
Visit the center and fill in the Aadhaar correction form
If you know your Aadhaar number or enrollment number, the registrar will accept your duplicate card request
If not, the executive will do a biometric verification before accepting your request
Once the entire procedure is completed, you will receive the duplicate card on the stated residential address
Advantages of enrolling for Aadhaar card
Aadhaar number is not only useful as an official proof of identification but also helps the government track the population of the country. Here are some advantages of enrolling for the Aadhaar card:
Subsidies
When you want to apply for any subsidy, you need to provide your bank account details, which are linked to your Aadhaar number. When you avail of the liquefied petroleum gas (LPG) cylinder subsidy, the amount is directly credited to your bank account. Similarly, subsidies on products like pulses, kerosene, rice, and sugar are also credited to an Aadhaar-linked bank account. Therefore, if you have misplaced the card, get an Aadhaar card copy duplicate without any delays.
Using DigiLocker
It is a digital locker offered by the Indian Government since 2015 and provides secure electronic storage for maintaining your documents like degrees, permanent account number (PAN), voter ID, and other government-issued e-documents. DigiLocker offers 1GB space, which is linked to your Aadhaar card number.
Getting a passport in 10 Days
You can attach a copy of your Aadhaar card along with an application for issuance of a passport. Your application should be processed within 10 days as the police verification happens after your passport is issued, which can save a lot of time. If you have lost the Aadhaar card, getting a passport can be a time-consuming procedure.
Aadhaar for MGNREGA Wages
The Mahatma Gandhi National Rural Employment Guarantee Act (MGNREGA) was launched in 2005 and aims to provide at least 100 days of employment to every eligible citizen in the country. The primary objective of this scheme is to improve the livelihood of the rural population. The wages paid under this scheme are directly credited to an Aadhaar-linked bank account.
Using Aadhaar card as an ID/address proof for a new bank account
The Indian Government has made Aadhaar an 'officially valid document' that can be used for complying with the KYC norms (know-your-customer). You may download the lost Aadhaar card and submit it while opening a new bank account as it acts as an identity and address proof. You may also authorize UIDAI to provide your details to complete electronic KYC.
Central Government Scholarships and NEET entrance
Students who want to avail of benefits under the Central Sector Scholarship Scheme must compulsorily have an Aadhaar card or enroll for one. If you aspire to become a doctor and plan to apply for the National Eligibility Entrance Test (NEET) entrance exam, you will have to provide your Aadhaar number while enrolling for the exam.
Mandatory for Employees' Provident Fund Organization (EPFO) Scheme
The EPFO requires all pensioners and contributing members to provide their Aadhaar cards. Pension is paid only when you submit a copy of the Aadhaar card to the respective department. Similarly, the provident fund is released only if you give the UID number. So, if you have misplaced the card, do not delay getting an Aadhaar card duplicate copy to get your pension or release the provident fund.
Frequently Asked Questions (FAQs)
How to get the same Aadhaar card if you have lost it?
If you lose your Aadhaar card, you may download the e-Aadhaar and print it or apply for a new Aadhaar PVC card online via the UIDAI website.
Is a duplicate Aadhaar card valid?
If you lose your original card and get a duplicate Aadhaar card online, it is still considered a valid identity and address proof.
How to get a duplicate Aadhaar card online?
In case you lose or misplace your original Aadhaar card, you can get a duplicate from the UIDAI website. However, the duplicate Aadhaar card download is allowed only if your mobile number is registered with the UIDAI.
Can anyone else use your lost Aadhaar card?
No, in most cases, nobody else can use your lost Aadhaar card. However, if you still have any queries about its misuse, you may lock your card online via the UIDAI website.
What is Aadhaar re-print and how long does it take?
It is a service offered by the UIDAI whereby you can request an Aadhaar card duplicate if you lose or misplace it. It usually takes around five working days for reprinting the Aadhaar card.
How can I get a duplicate card without an Aadhaar number or enrollment ID?
You can retrieve the Aadhaar number by visiting the UIDAI website, selecting the 'Retrieve UID/EID' option, and then completing the duplicate Aadhaar card download procedure. Alternatively, you may visit the nearest Aadhaar Card Enrollment Center.
In this article
Similar articles that might interest you!