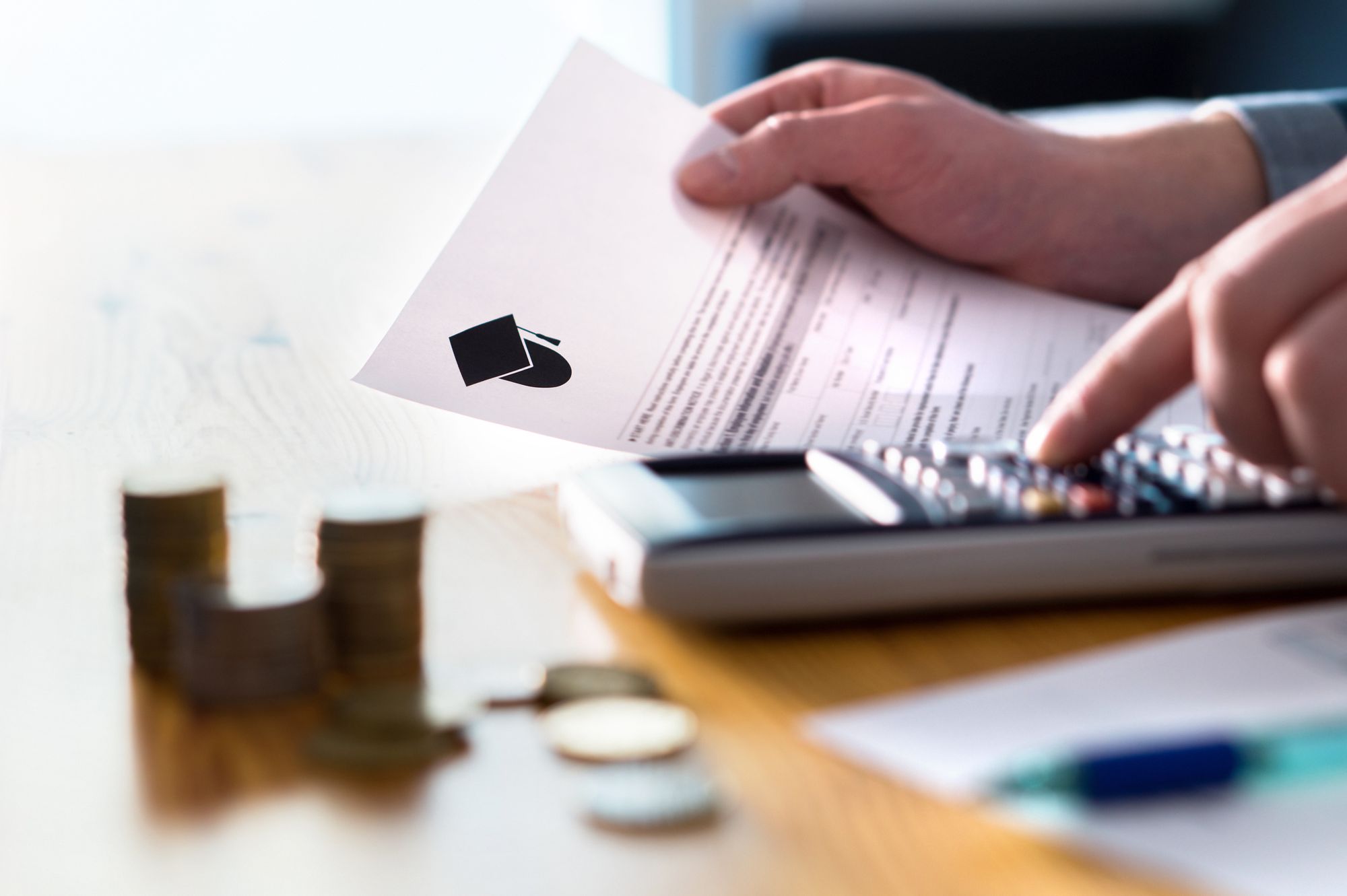 How To Pay International College Fees From India?
By Jupiter Team · · 7 min read
Studying abroad at top universities in the world is a dream of many students. With increased globalization, what looked like a difficult task has become easier than ever. However, it has also become expensive. Moreover, the tuition fee is not the only major expense you will incur. You also need to pay for accommodation, food and other general expenses. With digitalization improving at a rapid pace, there are multiple ways to pay international college fees from India. Read to find out how to pay foreign university fees from India and the costs involved in it.
Different ways to pay fees for overseas education
Cash: One of the most traditional ways of paying for a transaction is using hard cash. If you happen to know anyone aboard, you can ask them to pay cash on your behalf to enrol you for the course. However, paying in cash can be costly, considering the exchange rate fluctuations. Moreover, cash can be costly when compared to other methods.
Bank transfers: Transferring money through a bank is one of the safest methods to pay your tuition fees abroad. In a bank transfer, you get a receipt of the payment, which acts as proof of payment and can be used for future reference. You can physically visit a bank or use the net banking facility to do a bank transfer. All you need is your college's account details and the bank's SWIFT code, and it will take around three to five days for the money to be credited to the university's account. Coming to the fees, banks charge a higher exchange rate along with the SWIFT fees and other overhead fees. Due to the high cost, bank transfers aren't suitable for frequent or regular payments.
Demand draft: Though not commonly used at present, demand drafts were pretty famous back then. You can go to your bank and draw up a demand draft on the name of the beneficiary, in this case, the university. The bank will issue a demand draft after debiting the outstanding money. You will have to send the demand draft personally through mail to your university. After they receive the demand draft and present it to their bank, the funds will be credited to their account. It takes about 10-15 days to pay your fees using a demand draft. However, it is cheaper than other methods.
Credit cards: Most universities allow students to pay their fees via credit cards. However, it can be a very costly affair to do so, as the interest on credit cards is quite high and
Payment platforms: Also known as money transfer providers, these platforms help send money abroad easily. They ensure faster remittance at a very low cost. They offer competitive exchange rates, and it is easy to track the status of the transaction as well. However, make sure you choose a reputed platform to ensure a safe transfer. Also, compare the exchange rates and fees of different providers and choose the one with a low fee structure.
Forex cards: Forex cards are like debit cards, you just have to swipe them, and the transaction is processed immediately. While this looks simple and easy, it is important to remember that forex cards can be very costly. They charge annual maintenance and issuance fees and require you to maintain a minimum balance. In case you want to withdraw money from the ATM, you will have to pay transaction costs. Additionally, not all forex cards support multiple currencies. If you want to travel to the neighbouring country, you must pay additional charges to use the forex card.
Overseas bank account: You can open a bank account in the country you want to study and transfer the money whenever the fee is due. This is a more convenient way to pay your fees with fewer chances of failure. However, this is only possible after you reach the university. For the first transfer or admission fee, you will have to resort to paying through any of the above methods.
Tax on foreign remittance
For an outward remittance, a TCS (tax collected at source) is applicable. If you are sending more than Rs 7 lakhs, a TCS of 5% will be deducted, provided you disclose your PAN details. If you don't disclose your PAN details, then a TCS of 10% is applied. If you transfer the money to repay a loan to a bank, then the TCS of 0.5% is deducted.
Nostro charges: A Nostro account is a bank account an Indian bank will maintain in a foreign country to facilitate transactions. Most banks keep a Nostro account in foreign countries in multiple currencies. Hence banks collect nostro charges to facilitate the transaction. The charges differ from one bank to another.
GST: Banks charge GST on transactions based on the transaction amount. If the money transferred is less than Rs 1 lakh, then the GST of 18% or a minimum of Rs 45 will be charged. In case you send an amount greater than Rs 1 lakh but less than Rs 10 lakh, then Rs 180 and 9% of the gross amount will be charged. If you send more than Rs 10,00,000, then Rs 990 and 0.1% of the gross amount will be charged.
KYC charges: To send money aboard, it is mandatory to complete your KYC. You can complete your KYC by visiting a bank or completing it online. While offline KYC is free of cost, banks charge a fee for online KYC.
Things to keep in mind while paying university fees from India
Cost of transfer: The cost of transfer depends on how you are planning to pay your fees. Some have a very high fee, while others have a moderate fee. Take, for example, banks, they charge a higher fee by increasing the exchange rate so they can make money on every rupee you send. Hence it is important to compare the exchange rate the service provider is offering with that on Google. Choose the one with the least difference to reduce the cost of transferring.
Speed: The speed of the transfer is important if you want to transfer the amount urgently. Payment platforms are faster, and so are online bank transfers. However, with speed comes a higher cost. Hence it is better to plan your transfer ahead of time to ensure you are not paying exorbitant fees.
Ease of use: When making international transfers, choose a service provider that is convenient to you. If you want to visit a location personally, then choose a bank or service provider with a physical location. In case you want to transfer money online by sitting at your home, choose a provider with an app or website.
Trust: When money is involved, trust is very important. Make sure you go to a reliable and reputable service provider. Since tuition fees are a huge chunk of money, it is important to do your research before you choose a service provider to make a transfer. You can look at reviews online about the bank or payment platform to choose one.
Customer support: For online or offline transfers, a service provider with good customer support is necessary to make sure the fund transfer process is completed smoothly. In case you want to track your payment or the payment hasn't gone through on time, the customer support team can help you identify the problem and even resolve it.
Documents required for making an international transfer to pay university fees
To pay your tuition fees for studying abroad, you must provide the following documentation.
University acceptance letter or prospectus with the amount to be transferred
Valid Indian passport of the student
Valid Indian ID proof of the sender like PAN card, Aadhar Card, driving license
PAN Card of the sender
The sender can be the student, parents or guardian. And the amount has to be transferred from the sender's account.
Frequently Asked Questions
How do I pay foreign university fees from India?
You can pay your tuition fees from India through different ways, including bank transfers, payment platforms, forex cards, or through a demand draft.
Can I pay foreign university fees with a credit card?
Yes, most universities allow students to pay their fees through credit cards. However, it is not a viable option as the charges are high. Moreover, if you miss out on a payment, you can end up paying high-interest rates, leading to a debt trap.
What will happen if I don't pay international university fees?
If you don't pay your university fee while studying abroad, your study permit can be revoked, and the university will withdraw your enrolment from the program. So you won't be able to access your study materials or attend classes. Moreover, after your admission gets cancelled, you can also lose your visa. However, you can contact the university and explain why there is a delay, and they might give you an extension.
What happens to my student visa if I can't pay my foreign university fees?
If you can't pay your university fee, the student visa can get cancelled. And you won't have any other option than to return back to India.
Do we need to make payment of fees in whole or in installments?
Most universities allow you to pay the fee semester-wise. However, some ask the students to pay the entire amount upfront. It totally depends on the university to opt for.
In this article
Similar articles that might interest you!