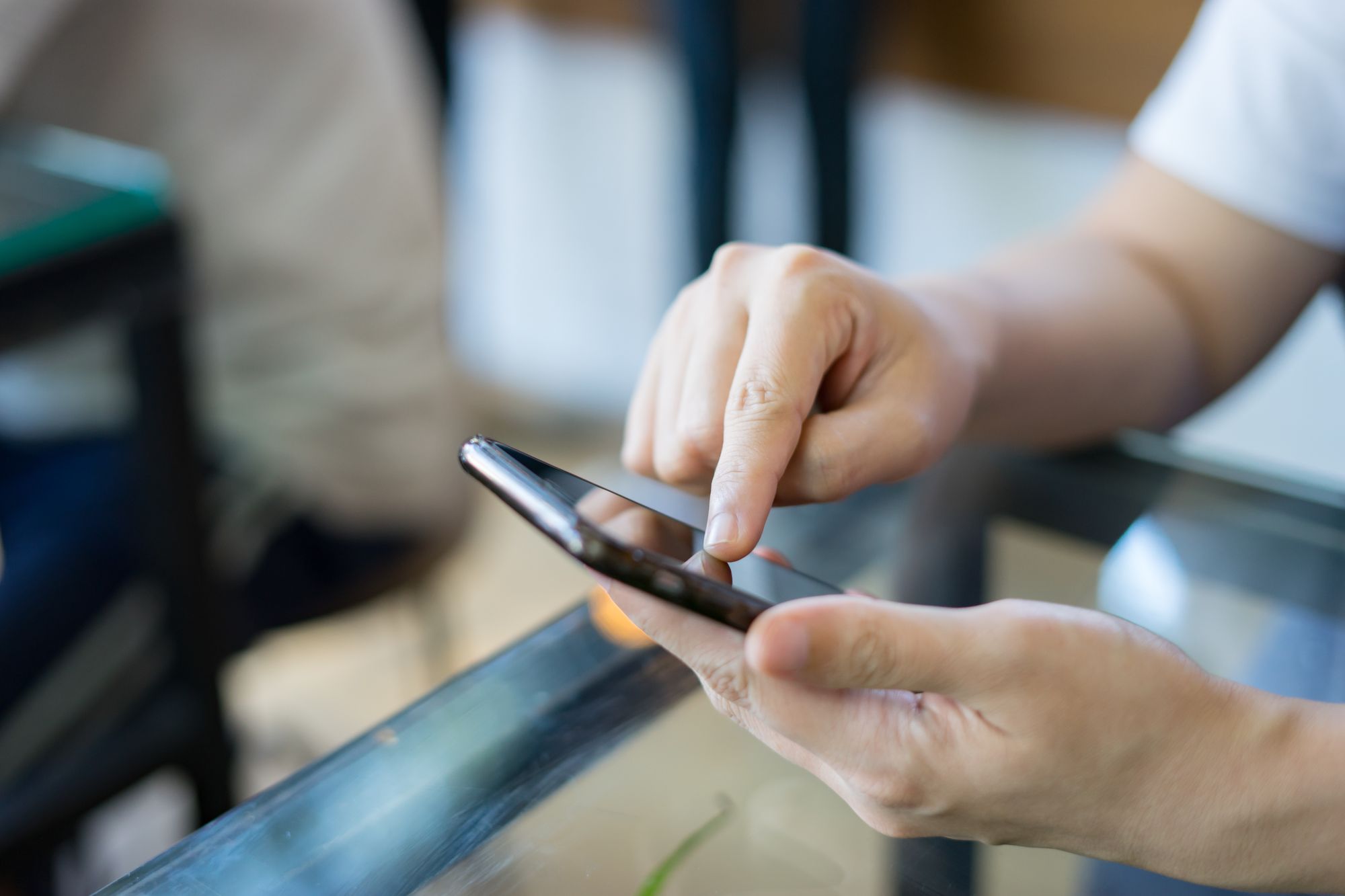 Can I Send Money Internationally With Paytm?
By Jupiter Team · · 5 min read
Today's businesses that sell online often have a global base of customers to cater to. Gone are the days when businesses were limited to local buyers. Once you're online, the world as a whole is your limit (well, unless the aliens begin placing orders extraterrestrially)!
In such a global business scene where international borders are no longer a hindrance to the buyers of your product or service, why should accepting payments in global currencies be your shortcoming?
International or cross-border payments typically involve multiple entities to complete the process, from order origination to receipt generation. It involves individuals, companies, settlement organisations, banks, etc., and operates in two or more currencies in one single transaction.
Paytm makes this entire process a cakewalk with its all-in-one international payments gateway for merchants. No more choppy processes, cumbersome management and long processing time. Smooth and easy-to-use online international transactions in 200+ global currencies.

Continue reading to learn more about Paytm international Transfer.
How to Use Paytm for International Payments?
Paytm is not generally available for international payments, as it is primarily focused on the Indian market.
However, there may be some options available for making international payments using Paytm, depending on your location and the specific service you are trying to use.
Here are a few possible options for using Paytm for international payments:
Use Paytm to transfer money to a bank account abroad: Paytm allows users to transfer money to a bank account in India. If you have a bank account in another country and the recipient has a bank account in India, you may be able to use Paytm to transfer the funds to the Indian bank account, and the recipient can then withdraw the money from their account.
Use Paytm to pay for goods and services from Indian merchants: If you are located outside of India and want to make a payment to an Indian merchant using Paytm, you may be able to do so by using a credit card or other international payment method. However, this will depend on the merchant's acceptance of Paytm and their ability to process international payments.
Use Paytm in conjunction with a third-party service: Several third-party services allow users to make international payments using Paytm. For example, you may be able to use Paytm to transfer funds to a service like TransferWise, which can then be used to make international payments to other countries.
Here is a step-by-step procedure for using Paytm for making international payments to other businesses:
The user accesses the online website or the mobile application of the merchant.
The user places items in the shopping or order cart.
The user enters or selects an international card like the 'Paytm international debit card' among the available payment methods and selects the "Pay Now" option.
On the following screen, the customer is given the choice of paying in both foreign currency and Indian rupees (INR).
If the user decides to pay in any foreign currency (in USD, Euro, etc.,) a small amount of currency conversion markup paid by the banking partners are applied to the overall payable amount. The precise payment amount stated by the card company will be billed to the user.
Now, if the user selects INR, the card company will levy a foreign currency amount along with a foreign exchange charge. Two debit amounts are usually reflected on the cardholder's bank account statement separately.
In each of the cases described above, you (in case you're the merchant) get paid the order value in Indian national rupees at the moment of payment commencement to Paytm. As a result, zero API integration adjustments are necessary to support this process.
The user is then forwarded to the ACS webpage to finish the authentication process, depending on the card issuer or the two-factor authentication mandate.
You will get the Order Webhook for the payment confirmed by the customer. For a transaction performed by the user in any foreign currency, you will obtain extra attributes such as the foreign currency title, foreign value, foreign currency code, and so on. The API for transaction status may also be used to retrieve information on the foreign currency transaction.
The user returns to the payment page of your application or online website. You may display the transaction checkout page's completion status.
Features and Benefits of Paytm for International Transfer
There are multiple features and benefits of using Paytm for international transfers. Here are some most prominent benefits and features:
Features:
Fast and convenient payment processing: Paytm is designed to be a fast and convenient way to make payments, including international payments. Depending on the specific service you are using, you may be able to send money to a recipient in another country quickly and easily.
Multiple payment options: Paytm offers a range of payment options, including bank transfers, credit and debit card payments, and payments through mobile wallets. This allows users to choose the payment method that is most convenient for them.
Security and fraud protection: Paytm takes security and fraud protection seriously and uses a range of measures to protect users' financial information and transactions. This includes secure servers, encrypted data transmission, and fraud detection algorithms.
Customer support: Paytm offers customer support to help users with any issues or questions they may have. This may include assistance with making international payments or resolving any issues that may arise during the payment process.
Benefits:
No need for separate API integrations: Paytm helps in seamless online payments, provides an all-in-one QR code, and provides payment links for easy online payments.

Real-time currency conversion- all currency details are provided at the time of checkout without any currency conversion hassle. Before the transaction is done, the entire amount converted in INR will be shown for your convenience. You would get automatic INR settlements for all international transactions in T+1 days.

International acceptance- Paytm enables you to accept international payments from 200+ major countries across the world in almost all major currencies and thereby reduce the overall drop-off in international payments.
Thus, this provides a great overall customer experience to all Paytm users.
List of Currencies Supported by Paytm for International Transfers
Here is a list of international currencies that are supported by Paytm:
| | |
| --- | --- |
| US Dollar or USD | Euro or EUR |
| Singapore Dollar or SGD | Yuan Renminbi or CNY |
| Saudi Riyal or SAR | Swiss Franc or CHF |
| Qatari Rial or QAR | Canadian Dollar or CAD |
| Japanese Yen or JPY | Australian Dollar or AUD |
| British Pound or GBP | United Arab Emirates Dirham or AED |
Key Takeaway
Whenever you want to send money abroad, Paytm is a great choice to do so. Their digital transfer system is easy and fast. You can easily transfer the amount of money you want, whether it's in dollars or any other currency. You can easily pay for products and services by using Paytm's Wallet app, which also comes with a higher security measure than other digital wallets.
However, it is important to note that the specific features and capabilities of Paytm's international payment services may vary depending on your location, the specific service you are using, and any applicable fees or restrictions. You should carefully review the terms and conditions of any service you are considering using to make an international payment to ensure that it meets your needs and is a suitable option for you.
Frequently Asked Questions
What are the charges applicable while using Paytm for International Transfers?

Paytm charges only a currency exchange fee when used for international money transfers.
Which is the best method to transfer money internationally?


Finding the best way to transfer money abroad can require some work, but sticking with a good option like Paytm is a good place to start.
How to transfer money internationally?


There are many online payment systems, but Paytm is the best one. Paytm is a leader in a one-stop solution for Indian currency exchange and international money transfers easily, quickly and safely.

How many days does it take to settle an international money transfer through Paytm?


International money transfer through Paytm is usually settled on the same working day.

Can Paytm accept international payments?


Yes. Paytm accepts international payments.

Can I recharge international numbers from Paytm?


Yes, that is allowed if your international number permits. So, you need to check with your international service provider for complete clarity.

Does Paytm work outside India?


Yes. Paytm wallets work outside of India.
In this article
Similar articles that might interest you!