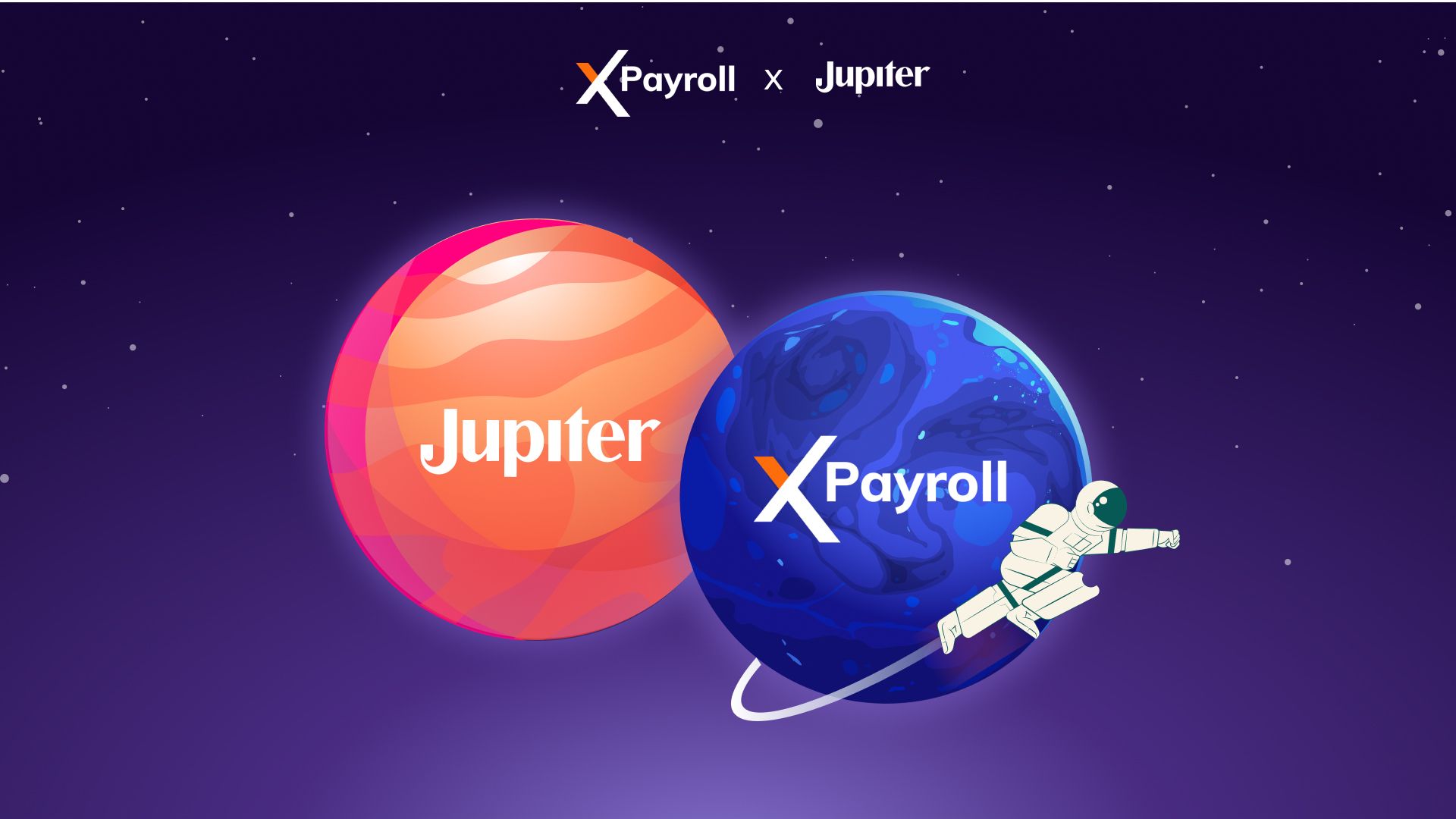 Jupiter partners with RazorpayX to provide salary accounts to all Payroll users
By Jupiter Team · · 1 min read
Jupiter, a digital banking platform, has partnered with RazorpayX to provide the Jupiter Pro Salary accounts to all employees using the RazorpayX Payroll platform. This partnership aims to provide a seamless onboarding experience to RazorpayX Payroll employees, starting from their offer letters to opening salary accounts.
The process of opening a salary account is tedious and time-consuming for the employee as well as the employer. This partnership allows all XPayroll employees to open their Jupiter Pro Salary Accounts in under 5 minutes through a unique corporate link.
Jupiter Pro Salary accounts come with bank-grade security, where deposits up to ₹5,00,000 are insured. The key features that all XPayroll employees now get are:
On-Demand Salary:
Which lets users withdraw their earned salary any day after the 10th of the month.
Free health cover:
All users get free health insurance of ₹2 lakh, with cashless coverage across a network of 5000+ hospitals.
(More) Rewards:
With the Pro Salary account, users earn 1% Rewards (up to ₹250 every month) on Debit Card and select UPI spends.
This partnership ensures that the employee details from the RazorpayX platforms are synced with the Jupiter account, making salary transfers very easy. It will also make the HR processes fast and efficient, without any hassle. The partnership aims to make the payroll system morew inclusive for all employers and employees.
The association of Jupiter and Razorpay Xpayroll furthers Jupiter's mission to help millennials master their money. With Insights that help track spends, Pots that help save money based on goals, and an Investments platform that helps money grow, Jupiter will now be able to help all Xpayroll employees make smarter financial decisions.
The Savings Account, Fixed Deposit, Flexi Recurring Deposit (SuperPots) and VISA Debit Card are provided by Federal Bank - a scheduled commercial bank. All funds in the account are insured as per limits under the RBI's deposit insurance scheme. Jupiter itself is not a bank and doesn't hold or claim to hold a banking license. Your money is always safe with our partner bank.
In this article
Similar articles that might interest you!