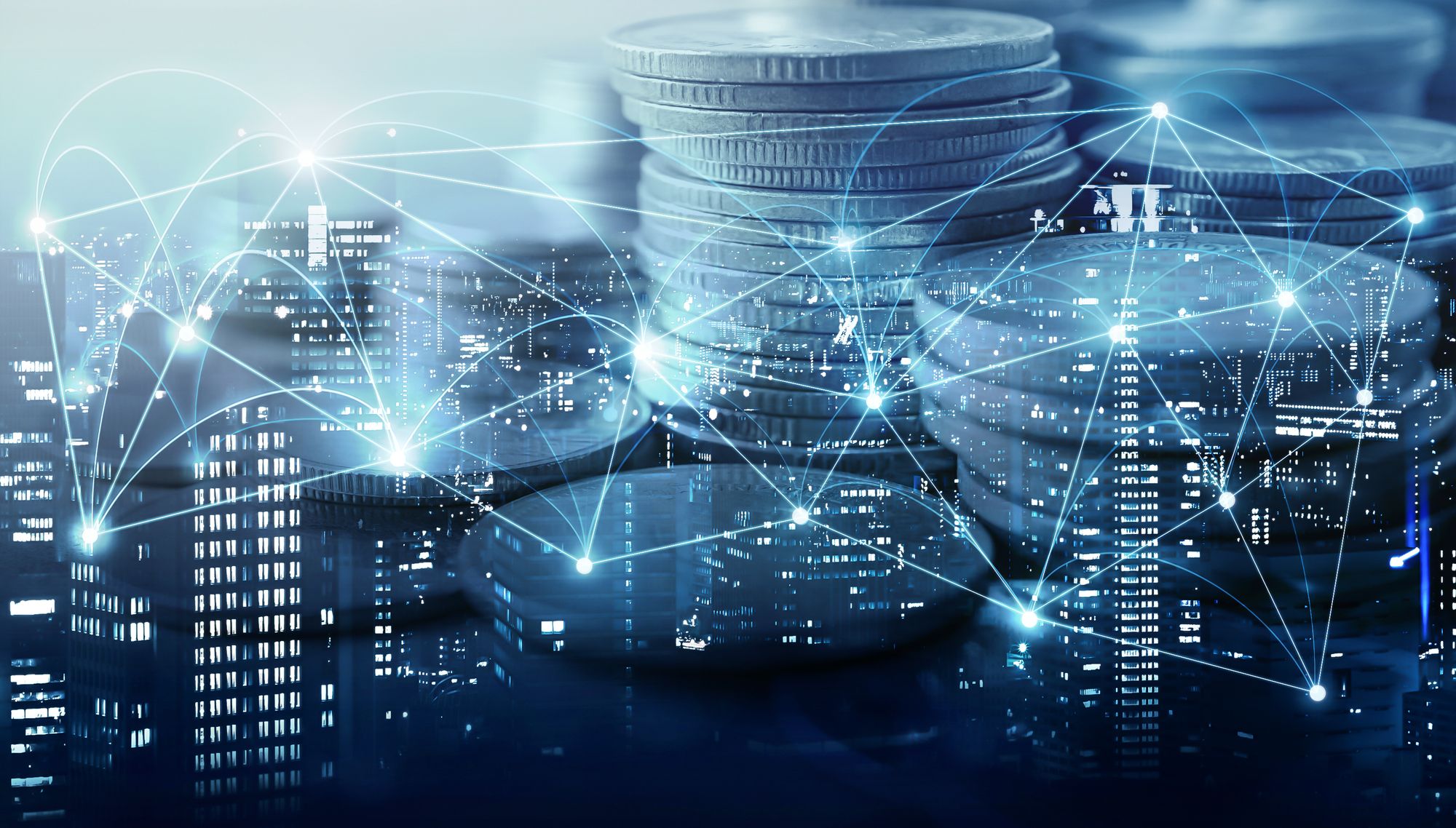 Electronic Funds Transfer (EFT): Overview, Working, Types & Benefits
By Jupiter Team · · 6 min read
Money and funds are arguably one of the most important aspects of a person's life.
For instance, if anyone is in an emergency and needs money, the first thing their family, friends, and well-wishers can do is help them get that money without wasting any time. But what if the person lives across international borders, in a different time zone? What if the person needs money in the shortest possible time? Electronic fund transfers, or EFT, have been around since the 1990s and have been helping people seamlessly transfer funds across the globe with ease. With the use of computer systems and with minimal input from the banking staff, the money gets transferred to the designated account within a few moments.
In this article, we will be covering the various aspects of EFT – how EFT works, different methods of EFT, time and charges involved, etc.
What is an Electronic Fund Transfer?
To best understand what is an EFT it is best to go through the whole process, and the stakeholders involved to complete the transaction.
These parties are the sender's bank and the particular branch where the request for a fund transfer is placed. The EFT centres are involved both at the sender's end as well as the receiver's end, and lastly, the receiving bank and its branch where the receiver has his account.
The whole process can be explained in a step-by-step manner as follows:
The sender places the request for a fund transfer in his bank
The bank collates/consolidates all such requests for fund transfer and sends the consolidated list to its service branch.
The service branch generates electronic signals to transmit the data to the EFT centre at the sender's end or an automated clearing house (ACH), which in India is also called the National Clearing Cell (NCC).
The sender NCC then sends the EFT details/data to another NCC at the receiver's end.
The data is then processed by the receiving NCC after which it is sent to the receiver's bank where it gets credited to the receiver's account within a short span of generating the EFT request by the sender.
Types of EFT Payments
There are a whole bunch of EFT payment methods that are in use today, which include:
Transfers through Automated Teller Machines
An ATM is an electronic device that facilitates the customers of a bank (same bank as well as a different bank) to execute financial transactions that include withdrawal of cash, making cash deposits, transfer of funds, paying bills, making account-related inquiries, etc. This facility can be availed 24x7 without any interaction with the banking staff.
Wire transfers
A wire transfer is an EFT that can be made from one bank account to another through a transfer system controlled/managed by banks or cash transfer/money transfer agencies. All wire transfers pass through an ACH (as already mentioned) before they get settled and can take one to five business days to execute. Wire transfers enable the transfer of large amounts within the country as well as overseas.
Direct deposits
It means the deposit of money directly into the bank account of the beneficiary by the payer through a direct deposit facility enabled by an ACH. The transfer of funds through this method is automatic and immediate. Payment of salaries, tax refunds, and payments to the supplier's account is most commonly done through direct deposits.
Debit/credit card transactions
All payments made either for online or offline purchases fall under the category of EFT. The merchants require the card information as well as authorization by the owner of the card through an ATM/debit card/credit card, or credit card PIN to transfer funds from the buyer's account to the merchant's account.
The buyer uses funds in their account to make transactions using debit cards, while in the case of credit cards, they borrow money from the credit-card-issuing bank.
Phone and mobile wallets
This is one of the latest and most advanced methods of EFT and can be done through mobile phones or wearable devices. With this method, you scan a barcode using your device and the amount is deducted from your account/wallet and gets transferred to the merchant's or beneficiary's account.
How Long Does an EFT take?
The main USP of EFT is its speed.
EFT is one of the quickest ways to transfer money, and depending on the type of method used, the money can be transferred to the recipient's account within a few moments or as long as a few days. For example, international wire transfers through a non-banking money transfer agency can take a few days, while transfers through SWIFT in an offline mode can get settled within 24 working hours.
Benefits of Electronic Fund Transfer
Numerous benefits can be credited to EFT, such as:
The facility is available for use round the clock - A person can transfer funds through electronic mode 24x7 and 365 days a year sans system maintenance downtime or due to other technical glitches.
Speed – The payments are made instantly for both online/offline purchases
Cost Effective – EFTs do not entail any costs both for the banks as well as the customers for all online requests. However, a nominal charge is charged by the bank for offline requests.
Real-time and hassle-free transfers – EFTs enable the real-time transfer of funds to the receiver's account and since these days, all banks are EFT enabled, the transfer to even remote locations is hassle-free.
Security and accuracy – EFTs are very secure and give the freedom to keep less/minimum cash while going out and also help maintain accuracy by removing the possibility of getting short-changed deliberately or accidentally.
How Much Does an EFT Cost?
The cost of EFT depends on the method used and the amount of money involved.
Paying by phone or paying by credit/debit card for groceries or other purchases in an online/offline store is free of charge. Similarly, transferring funds for payment of a salary or vendor payments through direct deposits to the beneficiary account does not incur any charge.
Banks charge a nominal fee for EFT requests made in offline mode, and international funds transfer through banks or money transfer agencies also involve a fee depending on the time duration chosen for the transfer and the amount of money to be transferred.
Key Takeaways
As you are now well aware of the concept of EFT, it is always beneficial to make a shift to this facility in your everyday life.
EFTs are more safe, secure, fast, not at all costly (free in most cases), can be made round the clock the whole year, and can be used for making all kinds of transactions, that too by a click of a button and above all spares you the hassle of physically visiting the bank.
With the advancements in contactless payments, the need to carry large amounts of cash has been done away with, which enhances the safety of an individual.
FAQs
What is EFT?
EFT, also known as electronic funds transfer, is the movement of money from one account to another digitally without any manual intervention by banking staff. The funds are transferred through electronic/digital signals from a sender's account to a receiver's account within the same bank or any other bank within the same country or overseas.
EFT eliminates/minimises the usage of paper money like cash and cheques and is much faster and more secure than any other mode of fund transfer. A few examples of EFT are transfers through ATMs; wire transfers; direct deposits, transactions through credit/debit cards, etc.
What is the difference between EFT and ACH?
Both EFT and ACH are forms of electronic fund transfer; hence, they are very similar to each other. The only difference is that EFT encompasses all digital payments, while an ACH refers to a specific type of EFT wherein the money moves electronically from one account/bank to another through an automated clearing house, also called an ACH. In India, ACH is more commonly known as ECS or electronic clearing system, and it is a network of systems that makes an electronic transfer of funds possible across the country.
How long does an EFT take?
EFT is one of the quickest ways to transfer money, and depending on the type of method used, the money can be transferred to the recipient's account within a few moments or as long as a few days. For example, international wire transfers through a non-banking money transfer agency can take a few days, while transfers through SWIFT in an offline mode can get settled within 24 working hours.
Is EFT the fastest way to transfer money internationally?
Yes, EFT is the fastest way to transfer money from one country to another and can be done through money transfer agents, websites, and payment apps on the phone.
In this article
Similar articles that might interest you!