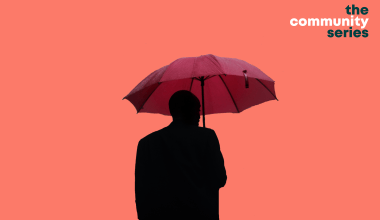 COVID-19 Insurance | Too much fine-print, too little cover?
By Jupiter Community · · 4 min read
This handy blog was written by Jigar Vachharajani, Head of Finance at SalesKen and a Jupiter Community member! If you'd like to contribute to the Jupiter Blog, write to us at community@jupiter.money.
---
In less than 4 months, COVID-19 has completely shaken up the world. Economies across the globe, whether large or small, are in the same boat, fighting this pandemic – and India is no different. The fear of COVID-19 is mounting by the day and people are more cautious than ever before.
Wary of this situation and pandemic, several health insurance companies have come out with health covers exclusively for the Coronavirus disease. COVID-19 coverage on a single click and at very low premiums (in the range of INR 150 to 1,000) is the motto of most of these insurers.
Considering the panic on account of COVID-19, it becomes very important for everyone to not jump the gun in haste, but instead make a well-informed decision about purchasing COVID-exclusive insurance covers.
Policy in a single click, without a single test?
Yes, you heard it right, but it is important to understand how insurers cover their risk of issuing policies to COVID-19-positive cases. If you look closely, all the policies available today have an initial waiting period of 14-16 days, i.e., the policy will become effective only after completion of the said period. If a person is diagnosed COVID-positive within the waiting period, the cover is not applicable.
Furthermore, most of these policies have 'international travel restriction clauses,' which deny benefits to anyone with a history of international travel over the last 45-60 days. Some of the policies also have a cohabitation clause, which states that if a person is cohabiting with someone already diagnosed as COVID-19 positive, they will not be eligible for the cover.
One more noteworthy fact is that most insurers are covering only up to the age group of 65 years. This is based on an underlying assumption that senior citizens are more vulnerable to the virus. All these entry-level restrictions help insurers reduce the risk quotient substantially, while issuing the policy to individuals at large.
Various coverages on offer
Broadly, there are two types of covers which are available in the market:
Fixed benefit cover: Basically a lump sum cover assuring a fixed sum benefit to the COVID-19 positive cases. These policies cover between INR 20,000 and 50,000.
Indemnity cover: Provides hospitalization expenses (both pre and post) at actuals on diagnosis of COVID-19.
A key point to look out for in a fixed benefit cover is whether in-patient hospitalization is mandatory for claiming the benefit or not. Majority of fixed benefit covers honor the claim only if the patient is hospitalized and mere diagnosis will not make them eligible for the benefit. Home quarantine or self-isolation is not considered as being quarantined and so cannot be considered for the claim benefit.
Further, in almost all the covers, claims are eligible only if the insured person is identified and tested COVID-19-positive by a Government-accredited hospital or testing centre. Any test from unauthorized centres will not be considered for the purposes of the claim.
Some of the factors which can be considered in deciding the cover and the option:
Age of a person: Anyone within the age group of 25-40 (with lesser risk of symptomatic COVID case), can opt for the fixed benefit option, while others can consider indemnity option. Also, anyone above the age of 45 should opt for a higher coverage, since hospitalization and treatment costs for respiratory illness would be substantially higher.
City of residence: A metro resident (opting for an indemnity plan) needs to opt for higher coverage than a non-metro resident. Anything above INR 1 Lakh of cover would be good for a metro resident.
Coverage in the existing policy: Anyone who already holds a mediclaim cover may not opt for either option as COVID-19 is covered in most mediclaim policies. However, if they are residing in a 'hotspot region,' a fixed benefit cover can be beneficial.
Things to consider while making a decision
– If you currently hold a Mediclaim policy, verify whether it covers COVID as an illness. Most policies do cover the disease and you may not need a separate COVID-exclusive cover. This is ignored by most individuals in such panic situations.
– Go through all the restrictions (travel as well as other) in the policy before you decide to go ahead with any policy. You should individually assess the restrictions and their implications; for example, in case of cohabitation, be very sure that your co-habitant is not COVID-positive or likely to be COVID-positive.
– In indemnity covers, make sure that the policy coverage is sufficient enough to cover hospitalization expenses. It is equally important to check the pre and post-hospitalization coverage in the policy.
– In fixed benefit covers, be sure to check if the benefit is available only on hospitalization or can be claimed even if the individual is merely diagnosed COVID-positive and is then home-quarantined.
– There are multiple other policies, at higher premiums, which cover 14 days loss of pay (on account of quarantine) and even loss of job. Whether or not such policies and covers are required for you completely depends on your assessment of your own situation.
Remember: It is always important to get into details and not go with the crowd, in such challenging and panic-stricken times! Here are some handy links of a few major players in this domain who've offered insurances – Flipkart / ICICI Lombard *, Paytm/ Reliance General Insurance * and Star Health Insurance *
Hope this helps you make better-informed decisions about these policies. Stay home, stay safe, stay informed and let's help India flatten the curve!
*DISCLAIMER
Neither Jupiter, nor the author endorses or recommends any of the mentioned products. We only provide information and listings which we hope are helpful. We encourage our readers to go through all terms and conditions and make an informed decision.
---
If you liked this blog, we think you'll love Jupiter. And we're building it together with people like you. Enter your email below to sign up for early access to Jupiter!
In this article
Similar articles that might interest you!