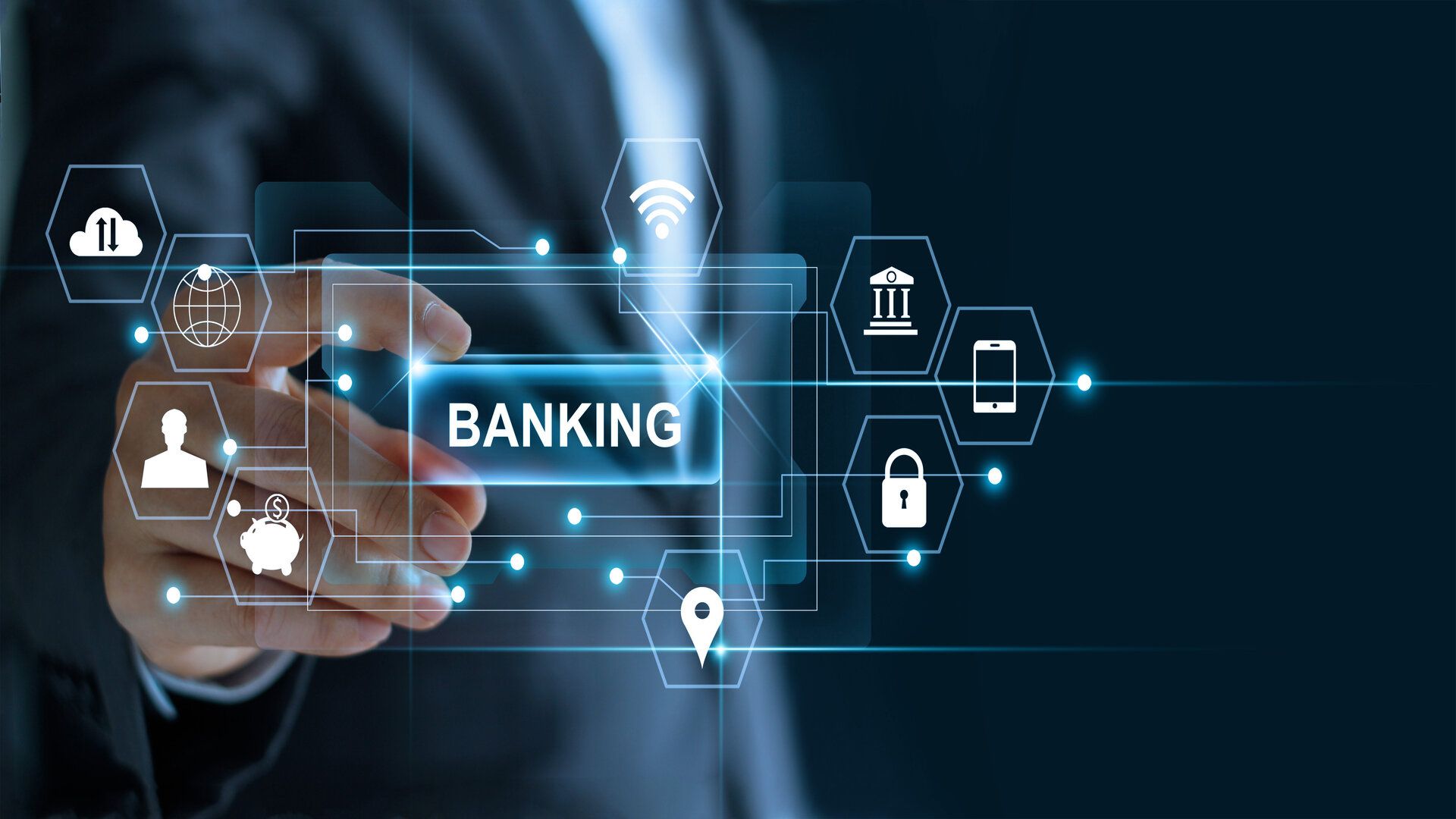 Digital banking is done online via digital platforms, and it eliminates paperwork. Various banking services, such as moving cash deposits, account management, bill payments, fund transfers and withdrawals, investments, and loan applications and management are digitalized.
What is digital banking?
Today, most customers have smartphones and other gadgets, giving them easy access to online services. Digital banking is the process of digitalization of banking activities and services that were previously available only in the branches.
It substitutes a traditional bank's branch network with an online presence, making it more convenient for users to execute transactions.
History of digital banking
The history of these banks dates to 1993 when Temenos AG banking software system provider was founded. In 1994, Microsoft Money made bank accounts accessible for regular households.
During 1997 and 1998, digital-only banks were launched in Canada and the United States of America (USA).
Between 2001 and 2009, the number of online banking users reached 54 million only in the USA. This shift was greatly aided by the launch of the first iPhone in 2007.
Over the years, the transition towards online banking was driven by millennials and Temenos acquiring various competitors and mobile application leaders.
Digital banking services in India
In 1988, the Reserve Bank of India (RBI) set up a committee to evaluate the possibility of digitizing the banking sector. With the advent of personal computers, information technology was adopted by Indian banks, and they migrated to local area network (LAN) connectivity.
Core banking solutions allowed banks to provide 'Anywhere and Anytime Banking' for enhanced customer convenience.
The Unified Payments Interface (UPI) system launched in 2016 enabled banks to easily transfer funds. Customers were also encouraged to link their bank accounts with their Aadhar number for higher security.
Presently, banks in India are seeking ways to offer a quick, accurate, and quality customer experience, and digitalization is one of their biggest priorities.
Features of digital banks
24X7 services
Banking services are available anytime, anywhere without visiting the branch. The complete process is user friendly, convenient, quick, and secure, thus enhancing the customer experience while reducing costs.
Data aggregation
Having data allows banks to offer customized solutions to their users. Digitalization provides a simple way to manage and consolidate finances.
Banks can use various information like spending patterns, age, income, and repayment obligations of the customers to provide them with personalized solutions.
Security
One of the most important features of digitalization is security. Financial institutions use well-defined data and systems security and confidentiality guidelines to ensure the safety of sensitive information.
They also implement additional measures via multi-layered controls like two-factor authorization.
Invisible services
Interactive Voice Response System (IVRS)-based systems or voice-based systems provide solutions for improved customer experience. Further growth is expected by using voice-based applications that do not need any device.
Advantages of digital banking
Banks can reduce their overheads, such as rent, personnel costs, and branch maintenance expenses.
Digitalization enables quick data transfer, reducing the overall transaction time.
All transactions done via digital banking accounts are executed on secure servers, ensuring privacy and efficiency.
As banking services become more accessible, banks can easily offer several products to a higher customer base, thereby increasing their revenues.
Offering innovative digital solutions to improve customer experience helps attract and retain clients.
Banks can predict trends and stay ahead of the competition to help gain market share.
Financial institutions adhere to new rules and legislations, bringing transparency and enhancing customer trust.
Disadvantages of digital banking
Although financial institutions are equipped with secure servers, security is one of the biggest concerns and they are faced with internal and external risks.
Many customers lack awareness and knowledge and prefer in-person banking as it seems more reliable and comfortable.
The fear of losing money while making online transactions is another reason why most people from rural areas and senior citizens prefer using conventional banking.
Lack of skills and knowledge deters bank employees to adapt to innovative and constantly changing technologies.
Difference between traditional and digital banking
| | | |
| --- | --- | --- |
| | Traditional banks | Digital banks |
| Presence | Physical presence via branch network | Online presence |
| Transaction time | Time-consuming as customers need to visit the branch | Quick and easy |
| Accessibility | Transactions can be done only during bank working hours | Transactions can be done anytime and anywhere at customers' convenience |
| Costs | Higher overhead costs due to branch network | Reduced overheads as there are no physical branches |
Digital banks vs. Neobanks
Often, digital banks and neobanks are assumed to be the same and are used interchangeably.
Neobanks allow users to withdraw, borrow, deposit, and transfer funds and execute several other banking transactions. However, neobanks are completely online and may operate independently without partnering with a traditional bank.
On the other hand, digitization in banking is the initiative taken by traditional banks to offer customers products and services online.
Future of digital banking in India
The advent of digitalization has enabled financial institutions to leverage modern technology and provide services to customers via mobile devices.
The global pandemic that saw the entire world under a lockdown has forced even reluctant users to switch to a digital savings account and other online banking services.
The shift is not temporary as an increasing number of customers are using this type of banking for its convenient and streamlined procedure.
Moreover, artificial intelligence (AI) and business analytics (BA) potentially can further boost a huge shift in the Indian banking industry.
Robotics-enabled AI is expected to be a significant game-changer in the future of the financial services industry. Several large private sector banks are considering using robots for several things including customer servicing.
It is expected that digital banking in India will become the most preferred way of using banking services in the country.
Presently, a complete replacement of branch banking with digitalization seems difficult. Digital services are beneficial for recurring and regular banking transactions.
However, customers still prefer some level of human interaction for more important and irregular transactions, such as applying for a loan or negotiating the terms and conditions.
Nonetheless, digitalization is important for the banking industry. Online banking is becoming a part of the culture and seeing increased adoption by customers.
Servicing customers in more efficient ways via digital solutions is the way forward for the banks and this growth will be driven by advanced technology.
In this article
Similar articles that might interest you!