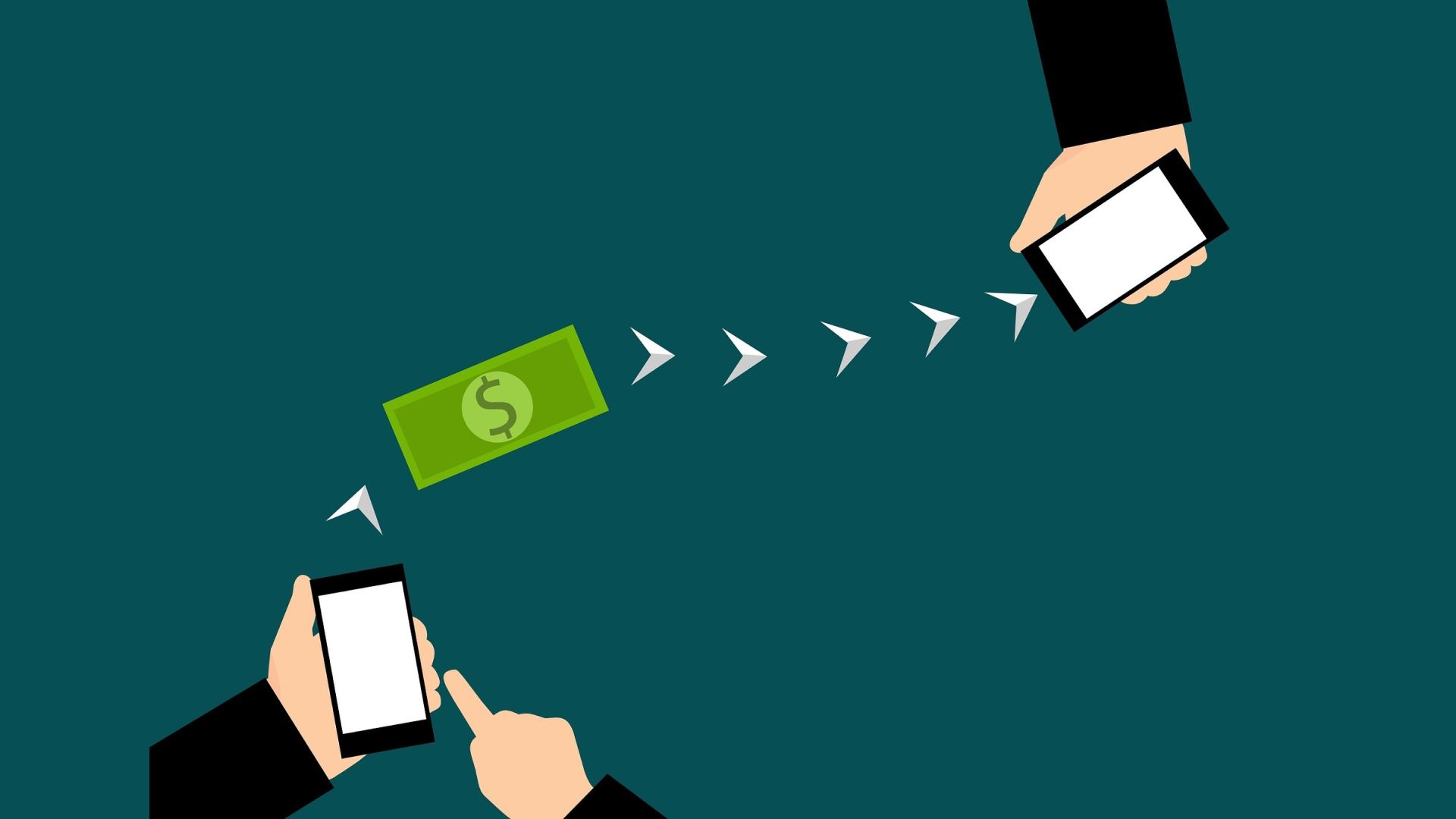 What is a UPI Payment and How Does UPI Work?
By Jupiter Team · · 6 min read
UPI or the United Payments Interface has played a vital role in enabling the PM's vision of digital India. The UPI system allows instant money transfer between bank accounts using one's mobile phone.
Thanks to their easy operation, UPI apps have helped millions of Indians make cashless transactions, and their usage has gone up significantly during the pandemic period.
What is UPI?
A Unified Payment Interface (UPI) is a smartphone application through which you can transfer money between bank accounts using a single window. The system is straightforward to use, as it eliminates the need to enter bank details or other sensitive information each time you initiate a transaction.
The UPI interface is also a real-time payment system. It enables peer-to-peer inter-bank transfers securely by using a two-factor authentication process. All the payments on the interface are regulated by the Reserve Bank of India (RBI), making it safe to use for everyone.
Furthermore, there is no charge for transferring money using the United Payments Interface, another factor behind its widespread adoption.
Who Introduced UPI in India?
UPI is a real-time payments system developed by the National Payments Corporation of India (NPCI), The Reserve Bank of India and the Indian Banks Association (IBA).
NPCI is the firm that also handles the RuPay payments infrastructure that enables banks to interconnect and transfer funds, similar to Visa and MasterCard. The Immediate Payments Service (IMPS) is also an initiative of NPCI, and UPI is considered its advanced version.
The pilot system was launched in India in April 2016, after which various banks in the country started upgrading their interface in August 2016.
What are the Services Offered on the UPI Payments System?
The United Payments Interface offers multiple services under one umbrella app. For instance, not only can you send and receive money on your UPI app, but you can also check your account balance and retrieve your transaction history.
Here's a snapshot of the key services available on UPI:
Check your account balance.
View the recent transactions made through your account using a UPI-enabled app.
Request money by entering the amount and the virtual address of the payer. This is extremely useful for small business owners and eCommerce players.
Link multiple accounts with a single UPI app for easy money management.
Pay money instantly and seamlessly using the recipient's:
Virtual address
Account number and IFSC
Mobile number and MMID
Aadhar number
You can also pay by scanning a QR Code.
What is a UPI ID and PIN?
A UPI ID is a unique identification code for a bank account. It consists of your mobile number and the app name, with an @ symbol in between. The ID can be used to send and receive funds using your bank account through a UPI-enabled app.
A UPI PIN is a 4- or 6-digit personal identification number that must be entered to authorise money transfer via UPI.
How Can You Create Your UPI PIN?
Before you make your first UPI transaction, you'll be required to set your UPI PIN. Below, you can see the steps for setting up your UPI PIN. A word of caution – do not share your UPI PIN with anyone as it is used to authorise all your bank transactions.
To generate or set up your UPI PIN, you first need to sign up for UPI as a payment mode at your bank. Once done, follow these steps to generate a UPI PIN:
Download the UPI app of your choice- BHIM UPI, Google Pay, Paytm, etc.
Scroll to the 'Bank Account' section on the app.
Now tap the bank account for which you want to set a UPI PIN. You will see a 'SET' option if you've never set a UPI PIN for the bank account. If you're regenerating your UPI PIN, there will be a 'RESET' or similar option.
Use your debit card to enter the last six digits and expiry date.
Wait for a few seconds to receive an OTP from your bank on the registered mobile number.
Enter the OTP and the UPI PIN you want to set for the account on the next screen before clicking on 'SUBMIT'.
That's it. You'll receive a message from your bank on the successful generation or regeneration of your UPI PIN that you can now use to send money or make payments from your bank account directly.
How Does the Unified Payment Interface (UPI) Work?
Processing a transaction on UPI involves various entities. These include:
Payer app/PSP: These apps enable customers to initiate or complete transactions, such as BHIM UPI and GPay.
National Payments Corporation of India (NPCI): This non-profit organisation was set up by the RBI and acts as a trusted switch to connect banks and payment service providers. In the case of UPI payments, NPCI has made banking services interoperable, which means you can use any UPI app to link to any of your bank accounts.
Issuing or Sender's Bank: To process a UPI payment, the issuing bank or the sender's bank debits money on NPCI's request. It also sends a debit response to NPCI once the debit is successful.
Acquiring or Receiver's Bank: The acquiring (receiver) bank's role is crediting money to the receiver's account on NPCI's request and sending a credit response once the transaction is successful.
Payee PSP: This is a payment gateway used by merchants for directly collecting payments from persons.
Despite the number of players involved, UPI works in real-time to enable instant money transactions. You don't even need to remember the receiver's bank details as you can transfer money with only their Aadhaar number, mobile phone number registered with the bank account, or UPI ID.
Your UPI ID is a virtual payment address that can be set up on any of the apps supporting UPI service by providing your bank details on the app. Note that UPI only works on mobile phones, and you need an active bank account and an internet connection to use UPI for money transfer.
How is UPI Better than Other Digital Payment Systems?
In the post-pandemic world, most people have accepted digital payments as a safer mode for transferring money. With UPI, contactless payments are more seamless, whether online or by scanning QR codes.
If you compare this situation with cards, firstly, not all cards allow for contactless payments. For those that do (enabled by NFC technology), there's a limit imposed by the RBI per transaction. Besides, not all shops have POS machines. Even if they do, they won't allow you to swipe your card for small amounts due to the processing charges involved.
You may choose to use internet banking, but it'll require you to add a beneficiary, wait for it to reflect and then complete the payment. Unlike digital wallets, you don't even have to go through the extra step of adding money to your wallet, as UPI payments are directly made from your bank account.
Overall, UPI payments are faster, safer, real-time and free. You only need your mobile phone and an internet connection to make payments in a completely contactless manner.
Top Features and Benefits of UPI Payments
Immediate money transfer using your mobile, 24/7.
Access different bank accounts using a single app.
Two-factor authentication in line with RBI guidelines for secure transactions.
Incremental security for push and pull transactions without the requirement of adding beneficiary details each time.
It can be used for making recurring utility payments, in-app, over the counter payments and barcode-based payments.
Raise complaints/disputes directly from the mobile app.
Is the UPI System Secure?
Yes, UPI transactions are incredibly safe. UPI uses a highly secure encryption format that cannot be tampered with easily. Additionally, the two-factor authentication method adds another layer of security to the interface.
Is There Any UPI Payment Limit?
You can use UPI to make ten transactions in a day, not exceeding Rs 1 lakh in total. However, transfer caps may differ across banks, and it's worth checking your daily cap with your bank.
Frequently Asked Questions
Q. How can I pay for online purchases with UPI?
While making an online payment, choose UPI as an option. Then, click and follow the instructions on the screen to complete the payment.
Q. What happens if I enter the wrong UPI PIN?
In this case, the transaction will not be authorised, and no money will be deducted from your account.
Q. What if money gets debited from my account and I don't receive a confirmation?
If you don't receive a confirmation immediately, wait for 24-hours to receive a confirmation or refund before disputing the payment on your UPI app.
Q. Can I use UPI without a smartphone?
No, UPI is mostly only available on smartphones.
Q. Do I need to use my bank's UPI app only?
Not at all. You can use any UPI app to make or receive payments in your bank account.
Q. Can I have more than one UPI apps on the same phone linked to different bank accounts?
Yes, it's possible to link more than one UPI app to the same bank account number or different bank account numbers.
In this article
Similar articles that might interest you!