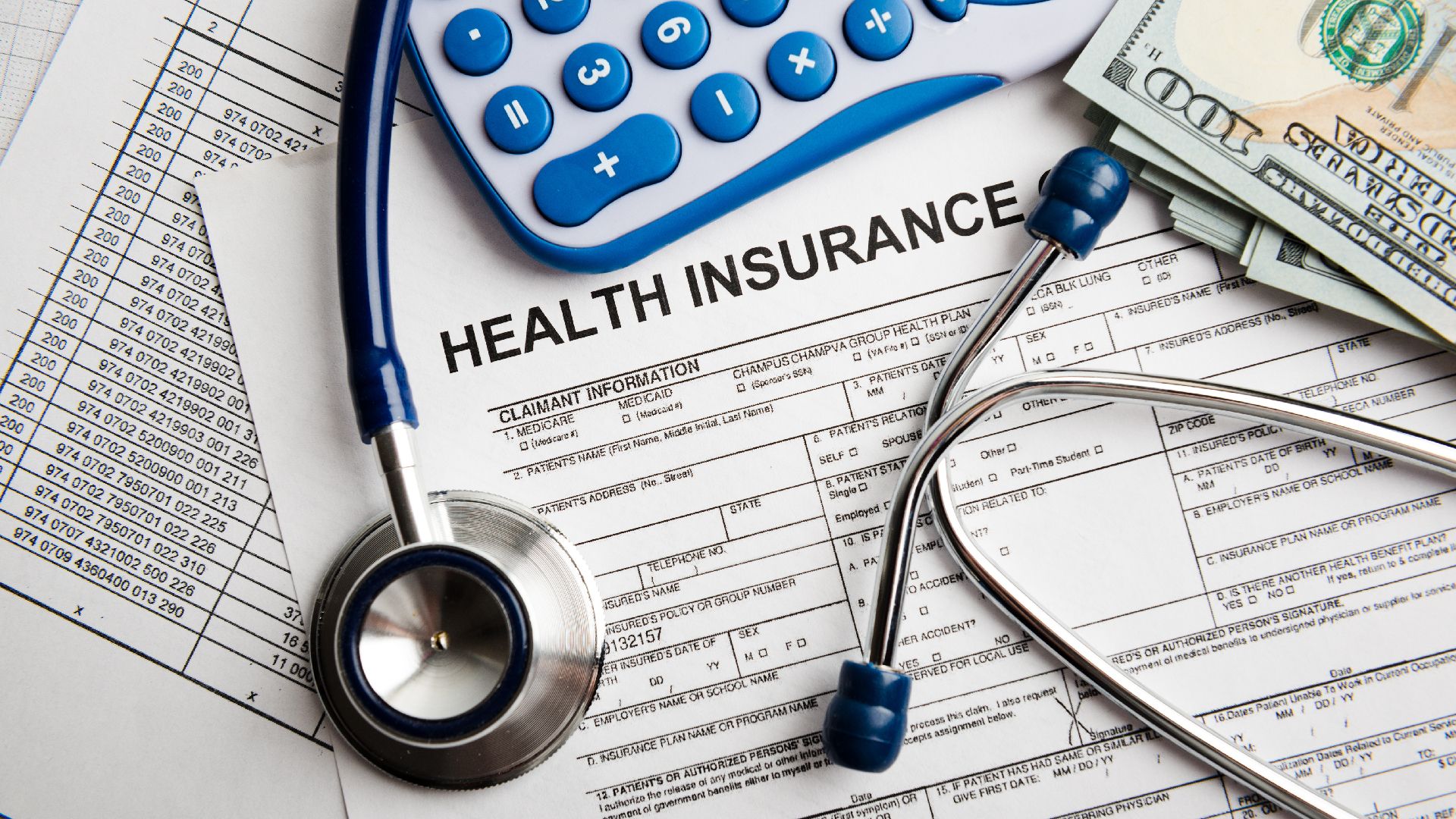 These days, several people are affected by lifestyle disorders like diabetes, hypertension, and high cholesterol. Treating these ailments is expensive, especially with rising medical costs and inflation.
Sudden hospitalization due to a medical emergency or a critical ailment may wreak havoc on your financial situation. You may also end up with a huge debt, further impacting your savings. However, this can be avoided by opting for a health insurance plan.
What is health insurance?
A medical insurance policy offers coverage against healthcare expenses due to an ailment, accident, or injury. It is an agreement between you and the insurer, and to avail of this coverage, you pay the insurance premium.
Why is it important to get health insurance?
Seeking treatment for an ailment is expensive, especially in a private hospital. An unexpected hospitalization can derail your financial stability and affect your family's finances.
The situation may worsen if you are the sole earning member and require hospitalization. But this is easily avoidable with a medical insurance plan, which can be purchased for an affordable premium.
Additionally, you can choose to pay the premium monthly, quarterly, semi-annually, or yearly based on your financial situation. Most health plans cover hospitalization expenses, medical tests costs, consultation charges, ambulance charges, and post-hospitalization costs.
Types of health insurance plans in India
You may choose from different types of health insurance policies based on your situation and requirements. Here are eight types of medical insurance plans to consider.
Individual plans
These cover treatment costs for only one person: the insurance coverage is available only for the insured. Moreover, the premium depends on the age of the individual covered under the plan.
Family floater plans
You can cover yourself and your spouse, children, and parents under a single insurance policy. The sum insured (SI) is available for one or more family members covered under these plans.
However, while making an insurance claim, if the SI is exhausted while treating one member, the others are left without health coverage. Generally, including parents, if they are senior citizens, is not advisable as their medical requirements are different.
Availing of separate health insurance for senior citizens is recommended.
Senior citizens' health insurance plans
These are customized medical insurance plans for individuals aged 60 years and above. The insurance offers protection against ailments that often affect senior citizens.
Group health insurance plans
Some companies offer health coverage to their employees under group plans. The premium is paid by the company for a predetermined SI. However, this coverage ceases when you stop working with the organization.
Maternity health insurance plans
These policies cover pre and postnatal costs. Additionally, medical expenses for newborns are covered for the first three months; however, there is a two-year waiting period for these policies.
Critical illness plans
Life-threatening diseases involve huge treatment costs, and a critical illness policy offers coverage against these expenses. It can ensure you receive quality treatment on time without facing financial distress.
Top-up health plans
Inflation results in rising medical costs while the SI under the medical insurance policy remains constant, which may be inadequate to meet the treatment expenses. So, to increase the SI, you may opt for top-up health insurance plans with your existing cover and meet any emergency requirements without any constraints.
Government plans
Some of the government health insurance schemes are as follows:
Rashtriya Swasthya Bima Yojana
Pradhan Mantri Suraksha Bima Yojana
Central Government Health Scheme
Aam Aadmi Bima Yojana
Janashree Bima Yojana
Employment State Insurance Scheme
Universal Health Insurance Scheme
Benefits of having a health insurance policy
Five key benefits of medical insurance plans are discussed below:
Financial security
With the surge in lifestyle-related disorders, a medical insurance plan financially protects you against increasing healthcare expenses. If you are diagnosed with an ailment, the treatment is covered under the insurance plan, ensuring your savings are not impacted.
Protection of family's health
Family floater plans cover multiple members and offer the policy benefits in case any of the insured is diagnosed with an illness. These plans cover most of the treatment costs, ensuring your loved ones receive the best care without any financial constraints.
Cashless treatment
Most medical insurance plans offer cashless treatment facilities within the network hospitals. Therefore, while undergoing treatment, you do not need to pay any money. This helps you to focus only on improving your health.
Free health check-ups
Monitoring your health is important to prevent sudden illness. These days, several health insurers offer preventive check-ups at regular intervals.
Eligibility criteria for health insurance plans
Entry age between 18 and 65 years
Some insurers offer plans for senior citizens up to 80 years old
Family floater plans cover newborn babies
Medical tests are required for those who are over 45 years old
Information about any pre-existing diseases must be given at the time of purchasing the policy
How to choose the right health insurance plan?
Choosing the best health insurance policy can be confusing with the multiple options offered by insurers. Here are some important points you must consider:
Sum insured
Network hospitals
Capping of room rent
No-claim bonus (NCB)
Minimum entry age and renewability
Inclusions and exclusions
Other benefits, such as ambulance charges and daily allowance
Waiting period for pre-existing conditions
What is a health insurance claim?
Medical insurance plans help you avail of the best treatment without worrying about the hospital bill. Read on to know about the claim procedure to avoid any confusion when the need arises.
Cashless claims
You must provide the insurance policy details to the hospital and seek approval before the commencement of the treatment. When you are discharged, the bill is sent to your insurer.
After reviewing it, the insurance company directly pays the hospital.
Reimbursement claims
You need to settle the bill at the time of discharge by paying out of pocket. Thereafter, you need to submit all the hospitalization-related documents to your insurer for reimbursement.
You must submit the original bill, test reports, and other necessary information to the insurer. Once your claim is approved, you will receive the money.
Documents required for buying and claiming health insurance
Availing of medical health insurance policies does not entail complex documentation requirements. You must have basic documents like identity, age, and address proof along with passport-sized photographs.
However, a pre-medical check-up may be mandatory for some insurers. Moreover, when you file a reimbursement claim against the policy, you must submit identity proof, duly filled claim form, insurance policy details, doctor's prescription recommending hospitalization, pharmacy bills, indoor case papers, diagnostic test reports and bills, and much more.
Health insurance tax benefits
Section 80D of the Income Tax Act, 1961 offers tax benefits on the premium paid for health care insurance. The available benefits are as follows:
Self, spouse, and dependent children: ₹25,000
Self, family, and parents aged below 60 years: ₹50,000
Self, family, and parents aged over 60 years: ₹75,000
Self (age over 60 years), family, and parents aged over 60 years: ₹100,000
What is the difference between health insurance and life insurance?
A life insurance policy offers financial security to your family in case of your absence. On the other hand, a medical insurance plan covers healthcare costs incurred during hospitalization. The differences between the two are:
| | | |
| --- | --- | --- |
| | Health insurance | Life insurance |
| Objective | Covers medical expenses for treatment and recovery. | Financial protection in case of the policyholder's absence. |
| Policy benefits | Up to the policy's sum insured. | Death benefit or survival benefits based on the plan chosen. |
| Tax benefits | Up to ₹1 lakh based on the age of the insured. | Up to ₹1.50 lakhs under section 80C. |
Frequently asked questions (FAQs)
What is the cost of health insurance?
The premium depends on your age and other factors like your health condition, family history, pre-existing illnesses, and lifestyle habits. The average premium for a cover of ₹5 lakhs for self, spouse, and one child can be between ₹10,000 and ₹17,000 per year.
When should you buy health insurance?
It is recommended that you buy a health insurance policy at an early age as it can significantly reduce the premium cost. Additionally, as you grow older, the chances of suffering from health issues increase.
This may lead to high premium costs, and you may not be able to make claims during the waiting period for pre-existing illnesses. It may make you ineligible for availing of significant insurance cover.
What are the minimum and maximum policy durations?
You can purchase the health policy for one, two, or three years. If you choose a longer policy duration, you may enjoy a discount on the premium cost.
Can you port your existing health plan to another insurer?
Yes, medical insurance policies can be ported from one company to another. However, porting is only allowed at the time of renewal.
What happens if you file a claim?
When you file a claim against the medical insurance policy, the sum insured (SI) reduces by the claim amount. For example, if the SI is ₹5 lakhs and you claim ₹1 lakh, the coverage is reduced to ₹4 lakhs for the remaining policy duration.
In this article
Similar articles that might interest you!