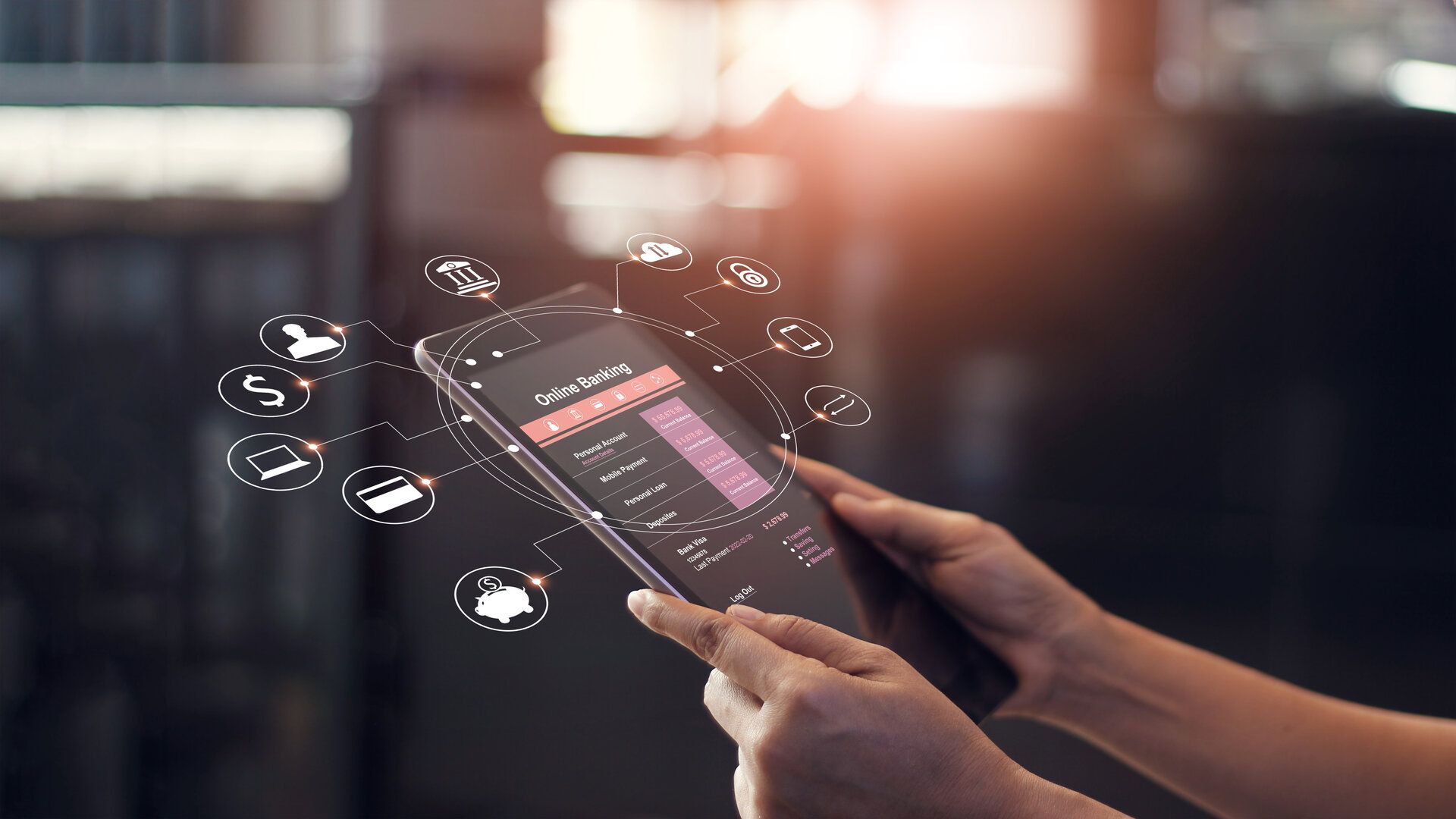 Key Features of Digital Banking
By Jupiter Team · · 4 min read
Technological advancement has modified the banking industry and transformed the communication between banks and their customers.
Retail banking is changing by the day and traditional banks are facing competition from digital banks that offer access via an Internet-connected smartphone or any other device.
Digitization allows you to access banking products and services via online or electronic platforms. It digitizes all banking operations and substitutes visiting the physical branches to access their products and services.
Digital banking vs. Neo banking
Do you know what is digital banking and neo banking? Often, there is confusion between the two because of their similarities.
Both digital and neo banks allow you to deposit, withdraw, transfer, and borrow funds, and perform other banking transactions. However, the basic difference between a neo bank and a digital bank is their presence.
Neo banks are independent entities without any association with a traditional bank and have a complete online presence only.
On the other hand, digital banks are generally backed by financial institutions and offer banking services and products via online banking and mobile applications.
Activities digitized due to digital banking
Digital banking enables you to access various products and services via any smart device with an active Internet connection. Some of the activities digitized include:
Fund transfers via National Electronic Funds Transfer (NEFT), Real-Time Gross Settlement (RTGS), and Immediate Payment Service (IMPS)
View and download bank statements for any period
Monitor banking transactions and receive instant alerts via SMS and email
Investments, loan applications, and other finance activities
Automated bill payment instructions
Stop check payments, if required
Key aspects of digital banking
Digital banking in India offers several features and benefits. Some of the key aspects are as follows:
Online banking
You may avail of banking services from any place at any time at your convenience. With high-quality and advanced technological solutions, you can enjoy a fast and simple banking experience.
Moreover, most online platforms offer similar services at no additional charges.
Personal finance planning
The banking sector is highly competitive, and every bank tries to offer unique solutions to gain an advantage over its competitors.
Several platforms offer various personal financial planning features like loan and premium calculators, software and tools for budgeting, forecasting, and tax planning.
Mobile banking
You may execute all financial transactions via your bank's mobile application using a smartphone or tablet on the go.
You may access your bank services and products 24 hours a day, seven days a week, making it easy to do banking at your convenience.
Unified Payments Interface (UPI)
Traditionally, if you wanted to pay someone, you would either issue a check or visit the nearest branch. You had to fill out the deposit slip and wait in a queue, making it inconvenient and a time-consuming process.
But now, you can make digital payments to anyone at any time via UPI, which is a real-time payment mechanism developed by the National Payment Corporation of India (NPCI).
Funds can be transferred via virtual payment address (VPA), mobile number, bank account number and IFSC, QR code, or Aadhar number. Some of the popular UPI apps are Google Pay, PhonePe, and BHIM.
Digital wallet
Digital wallets are also known as virtual wallets and allow you to pay money via your smartphone. With these virtual wallets, you no longer need to carry cash while traveling or when you go shopping.
Post-demonetization, millions of people started using online wallets like JioMoney, Paytm, and MobiKwik for payments.
Loyalty programs
Digital reward and loyalty programs enable product promotion and customer engagement. These digital programs offer a cost-efficient and measurable reward for customer acquisition and retention.
Financial institutions allow you to earn points on your monthly activities, which can be redeemed for various products, services, and vouchers.
Phone banking with no Internet
You can also conveniently bank without an active Internet connection. Services like phone banking, SMS alerts, and missed calls allow you to access your bank's products even if you have no Internet connectivity.
Generally, such services are available free of cost and all transactions are cashless.
Automated bill payment
You pay several bills each month, which include electricity, gas, mobile, credit card, and much more. Additionally, you may have equated monthly installments (EMIs) on your home, car, personal, or other loans and insurance premiums to pay.
It is possible that you may miss out on one or more of these payment due dates. However, you can avoid this by linking the various bill and loan payments to your bank account for a direct debit facility on or before their due date.
Cash backs and discounts
Most financial institutions offer cash back offers and discounts on your purchases and spending.
Some banks may also offer coupons that can be used for rebates and discounts while making some purchases.
Secure message alerts
A beneficial feature of digital bank accounts is that you receive real-time notifications of your transactions.
Although sometimes such notifications may seem annoying, they can help prevent fraud. Financial institutions send notifications when:
Transactions are denied or successfully executed
Failed attempts to log in to your accounts are made
Bill due date is nearing
Any account details are modified
Account balance reaches a predefined target
In case of any suspicious activity, an immediate alert can be helpful, and you can avoid any severe consequences resulting from a lack of awareness.
Remote banking services
Such services simplify your life and give you a comfortable and hassle-free user experience.
A dedicated digital relationship manager is available for your services and takes care of all your financial needs and banking requirements.
You may use these remote services not only during banking hours but also during non-working hours. With the help of the relationship manager, you can execute any transaction, resolve your queries, and enjoy other benefits from the comfort of your home.
Although a complete replacement of traditional physical bank branches may be in the distant future, digital banks are convenient for regular and essential transactions.
Even banks are adopting this model as they are faced with stiff competition, lower margins on deposits, and evolving customer requirements.
As India moves towards its dream of becoming a cashless economy amidst increased internet penetration, financial institutions are investing huge amounts for technological upgrades, upskilling employees, and providing innovative solutions to gain a competitive advantage.
In this article
Similar articles that might interest you!