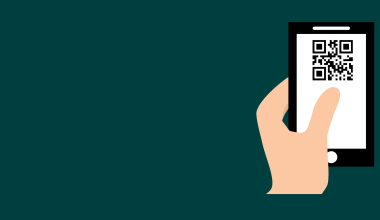 Laying the foundations of a new financial system
By Angana Sripur · · 5 min read
In a remote village somewhere in Phulera in UP, an engineering graduate turned Panchayat secretary was studying for his CAT. He decided to take a break from his studies to go get a chai. After placing the empty chai glass on the counter, he took out his mobile phone from his pocket and paid the chaiwaala. If you think we're starting to describe the plot of the hit Amazon Prime series Panchayat, well…no. What we are starting to describe is the story of the holy grail of payments in India: UPI.
A decade ago, a scenario like that would have provoked disbelief. Today, it's pretty much the preferred way of paying for both consumers and merchants. The idea that it's easier to pay for a cab in Jharkhand than in New York is quite intriguing, to say the least. So, let's explore how we got here.
Humble beginnings of a payments revolution
In the summer of 2011, the average Indian was making only about six non-cash transactions per year. If you're thinking, "But that's how many mobile payments I make in a day!", there were several reasons why digital transactions weren't widespread back then. On one hand, 145 million households were excluded from banking. On the other, only a fraction of retailers (10 m) accepted card payments, while options like NEFT and cheques were obviously not suited for small-ticket transactions.
It was at this time that the NPCI (a non-profit entity and quasi-regulator of payments, set up by the RBI), was mulling over the establishment of a payments system that was more inclusive and comprehensive of all sections of society. They were also starting to notice the success of the IMPS (Immediate Payments Service) set up in 2010, which allowed for inter-bank transfers between any two bank accounts in real-time, through a mobile phone. Meanwhile, there were a few other developments that were setting the Indian landscape up for a revolution:
The launch of Aadhar sowed the seeds of giving Indians a 'Digital identity'. Over 1.1 Billion people were enrolled in Aadhar, which aimed to give every individual a verifiable 12-digit identification number connected to biometric data. The advent of this type of identity program meant that there was potential to start linking Aadhar to bank accounts, hence leading to more financial inclusion.
There was also the Prime Minister's Jan-Dhan Yojana (PMJDY), that gave people access to financial services such as savings and deposit accounts, remittance, credit, insurance, and pension to citizens. This led to 270 million bank accounts being opened by Feb 2017, thus bringing into the fold all those people who were excluded from the banking system.
Another important development of the time was the massive increase in smartphone adoption. By 2016, India's mobile phone subscriber base crossed the 1 billion users mark.
This brings us to the key government initiative that helped accelerate payments in India, by tying all these developments together- JAM (Jan-Dhan Aadhaar Mobile). The idea of JAM was to link bank accounts, Aadhaar numbers, and mobile phone numbers. The government could use this as a 'mapper', for various other initiatives such as providing LPG subsidy or disbursing large-scale payments (think COVID relief fund).
Now we circle back to the NPCI and their conundrum: How do they create the next generation of digital payments while achieving financial inclusion along with an increasingly cashless economy. We already had a billion people with access to mobile phones, and a growing number of millions with bank accounts, what the NPCI needed was to find a point of convergence between the two. Enter UPI.
UPI (Unified Payments Interface) is a secure, reliable, and mobile-first method of interoperable transfers. It uses a ' VPA' (Virtual Payment Address) that links to a global identifier (such as an Aadhar number) to let people send or receive money. Remember the objective with which JAM was launched? It pretty much helped bring UPI to life. Now all of this meant that people could make a payment transaction by exchanging the bare minimum amount of sensitive information required. In fact, it was almost like an email ID with your bank's name and required none of the hassles that came with entering your IFS codes or adding beneficiaries when one used the good ol' NEFT transfers.
Twists and turns in the tale
Like most path-breaking technological innovations, UPI had a rather slow start after its launch in April 2016. The idea that it would prove to be a game-changer was overshadowed by another digital payments trend back in the day- e-wallets. Ease of payments along with cashback and rewards made wallets extremely popular.
Then, an unforeseen event changed the trajectory of UPI in India- demonetization. From ordering food online to paying at mom-and-pop stores, UPI started to gain massive traction.
For merchants, UPI meant that they'd have to rely less on physical infrastructure like poorly designed POS systems. All their customers had to do now was simply scan a QR code to pay them. Fraud-prevention features like a timeout following 90 seconds of no-activity and two-factor authentication features boosted their confidence with this method of payment. Customers were also being wooed by apps like Google Pay and PhonePe that started to hop on to the cashback bandwagon. All the good stuff, without even having to "top up" a wallet ever so often!
So UPI transaction volumes grew 123x, from 2 million in December 2016 to 246 million in June 2018, while transaction values grew 58x from INR 7 billion to a staggering INR 408 billion in the same period.
It continued to grow at a booming rate and our recent brush with a global pandemic only increased the dependency and usage of UPI. From travel to e-commerce and healthcare to gaming, the power of UPI has been unprecedented across industries. Take for instance the idea that UPI can completely replace cash-on-delivery for orders, or that people can use UPI to pay for gaming currency (bitcoin whaaa).
The road ahead
"What's next on India's road to going cashless?" seems to have become a hot topic of conversation in corporate tea joints and household dinner tables. Speculation is rife about how UPI could change the fabric of our society, from theories about lesser tax evasion to reduced street crime. But like a friend of mine said to me "That's a bit of a stretch, quite a bit." So I'll rein in my fantasy about a utopian UPI payments universe and get down to some tangibles of where UPI could be headed:
Tokenization on UPI- With Tokenization, card networks will start to provide the service of converting card details to a token, and maintaining an infrastructure for secure transactions will get easier. UPI apps may introduce QR Code payment via cards. We're talking contactless payments at toll booths, metro stations, and parking lots.
Autopay- From utility bills to postpaid payments and OTT subscriptions to credit card payments, the RBI is raising UPI autopay limits in a bid to increase digital payments.
UPI powered apps- Value-added services such as wealth-management, advisories, buying insurance, tax filing, and a plethora of other financial services could start leveraging the universal nature of UPI.
Credit on UPI – With 'Buy now pay later' apps gaining traction, it's only a matter of time before one gets to combine the best of both worlds i.e credit and UPI, for seamless and convenient payments. While UPI has changed the way we make payments, credit on UPI means you can make small ticket transactions without crowding your bank statement. Here we might as well make a shameless plug about our latest product that takes the credit on UPI up a notch. The Bullet app, coming soon to an app store (or play store, if you will) near you…
You're welcome.
In this article
Similar articles that might interest you!