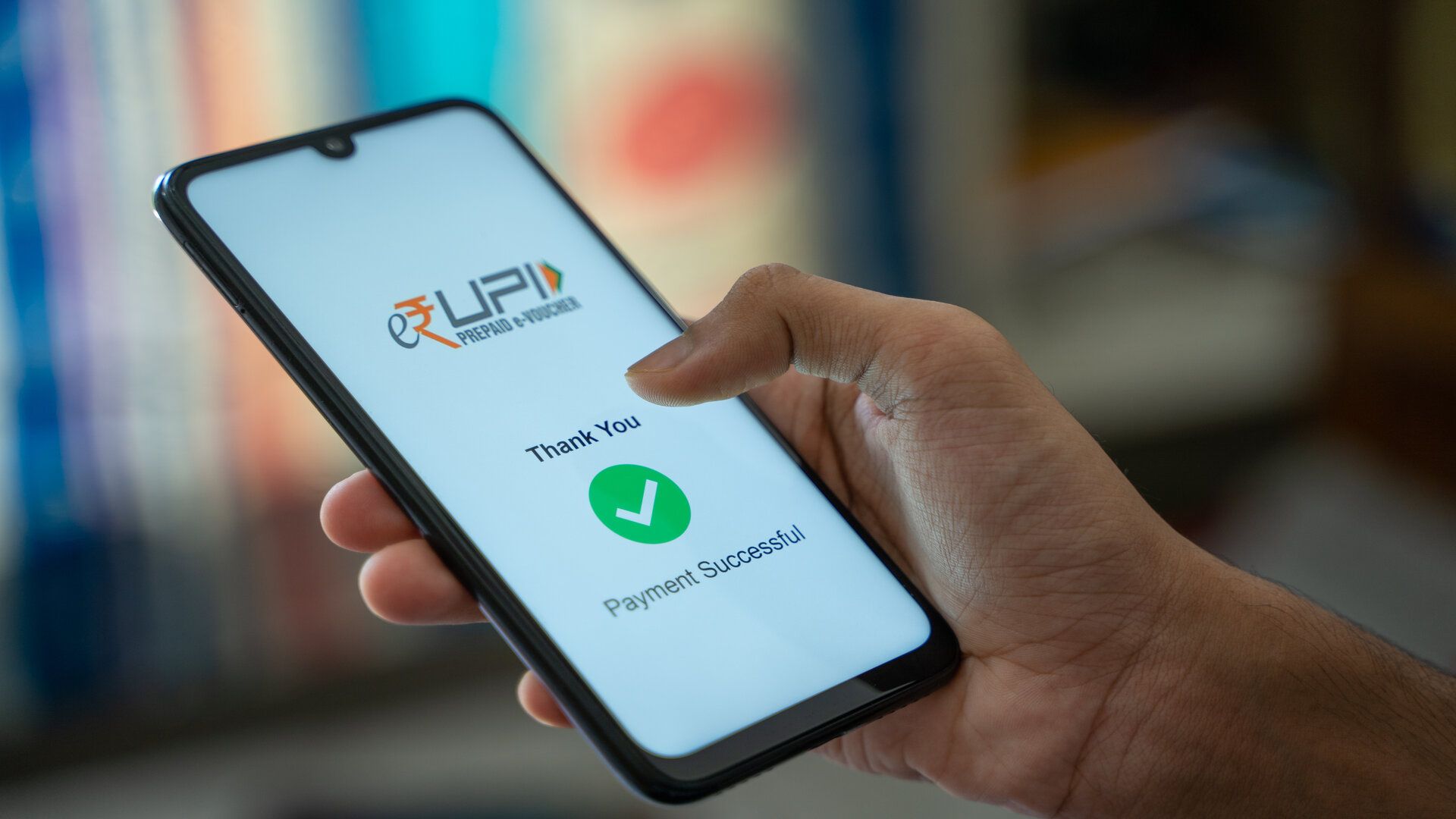 Ways to Protect or Secure Your UPI Transactions
By Jupiter Team · · 4 min read
Unified Payments Interface (UPI) is gaining popularity due to the convenience it offers. It allows quick and hassle-free money transfers without requiring bank account numbers.
This payment method allows you to use your smartphone as a virtual debit card to send and receive instant funds. The use of Quick Response (QR) codes has even limited the use of digital wallets.
What is UPI and how does it work?
UPI is a single platform merging multiple banking features and services under a single umbrella. With a valid ID and PIN, you can easily send or receive funds via UPI. You can complete real-time banking transactions with a mobile number or a virtual payment address.
A UPI ID is a four-digit unique personal identification number that is used to authorize any fund transfer via this payment mechanism. You may generate the PIN as per your choice.
UPI makes fund transfers simple and eliminates the need for information, such as bank details. You can send funds via UPI using the receiver's Aadhar number, registered mobile number, or ID.
You can set up the ID via your bank's mobile application. You will receive a one-time password (OTP) to authorize the ID generation and PIN. On successful registration, you can send and receive money.
What is a VPA UPI ID?
The Virtual Payment Address (VPA) is a unique ID and is like an email address. When you register for VPA UPI, the ID is created as yourname@yourbankname. This ID allows you to transfer funds between different bank accounts using your smartphone.
The VPA is a gateway allowing fund transfers and you can link multiple bank accounts to the same virtual address.
Top UPI apps in India
Several banks support UPI services, which include State Bank of India (SBI), Axis Bank, Punjab National Bank, ICICI Bank, Bank of Baroda, HDFC Bank, South Indian Bank, Bank of Maharashtra, and much more.
Some of the most popular UPI apps in India include MobiKwik, Google Pay, Freecharge, and PhonePe.
How to use UPI to transfer money
You can transfer funds in multiple ways using UPI as explained below:
Mobile number: Select the number from your contacts or enter the number, input the amount you want to transfer, and authorize with the PIN to complete the transaction.
QR code: Scan the receiver's QR code after opening the UPI app and clicking the 'Pay' button, then enter the amount and the PIN to transfer the funds.
UPI ID: Open the app on your phone, enter the receiver's ID and the amount you want to transfer, and authorize the transaction with the MPIN.
Account number and IFSC: Enter the receiver's account number and bank Indian Financial System Code (IFSC), amount, and PIN to transfer the money.
UPI registration process
Download any UPI app on your phone and create the virtual ID
Verify your details with the bank-generated OTP
On successful verification, setup the VPA
What is the UPI transaction limit?
As per the National Payments Corporation of India (NPCI), the UPI transaction limit per day is capped at INR 1 lakh. However, different banks and apps may have varied sub-limits and you should check that before transferring money

Benefits of using UPI
Simple online payments
Pay various utility bills, rent, and mobile recharge instantly
Pay for services like food delivery, shopping, cab bookings, etc.
Contactless payments at department stores, grocers, and restaurants
Ways to protect yourself from UPI frauds
Beware of fraudsters
Scammers may engage you on a phone call and send a request asking you to transfer money to their account. If you are not alert and accept the request without checking it, you may fall prey to fraud.
Transfer requests through UPI
Some fraudsters take advantage by showing interest in products advertised on social media platforms. After engaging with the seller on the phone, these fraudsters ask the seller to transfer money with the 'request money' option on the UPI apps.
Third-party access to your phone
Do not store any sensitive information like PINs and passwords on your phone to ensure it is not misused if lost or stolen. Set a strong pattern or biometric password to ensure third parties cannot access your phone to make unauthorized transfers.
Google Play and App Store. Before downloading and installing the app, check the ratings and reviews to ensure you do not get scammed by a fake application.
Avoid helpline numbers on social media
You may post certain issues on social media and fraudsters may approach you under the disguise of assisting you. They may ask for confidential information like card details or OTP, and if you share these, you can fall prey to a scam.
Deceptive UPI handles
Sometimes fraudsters may create deceptive UPI handles on social media platforms like Twitter or Facebook. It is recommended you do not share or post your contact details on these media.
Scams using your OTP and PIN
UPI transactions are authorized either with an OTP or PIN. Some scammers convince you to share these details on the phone and then use them to steal money from your account.
Steps to take in case of online fraud or lost phone
If you fall prey to online fraud or lose your phone, you must immediately contact your bank's customer care number and block all the accounts linked to your UPI app.
You can also report the fraud/theft to the police or the cyber-crime cell. Since you do not need to provide the PIN associated with the UPI address, you will be able to receive money into the linked bank accounts even after blocking these.
UPI has made fund transfers easy and quick. However, you need to stay alert to avoid fraud. Remember that banks, government agencies, and other financial institutions never ask for sensitive information like OTP and PIN.
Moreover, you should never ignore any fraud alerts received through digital payment apps. Most of the reliable UPI apps like Google Pay and PhonePe send alerts when any request from unknown accounts is received.
The NPCI has developed a robust infrastructure to make cashless payments hassle-free and secure. Multiple safety protocols like mobile number verification at the time of installation, PIN authorization of transactions, and authenticating merchants bring security to transfer funds using your UPI ID.
In this article
Similar articles that might interest you!