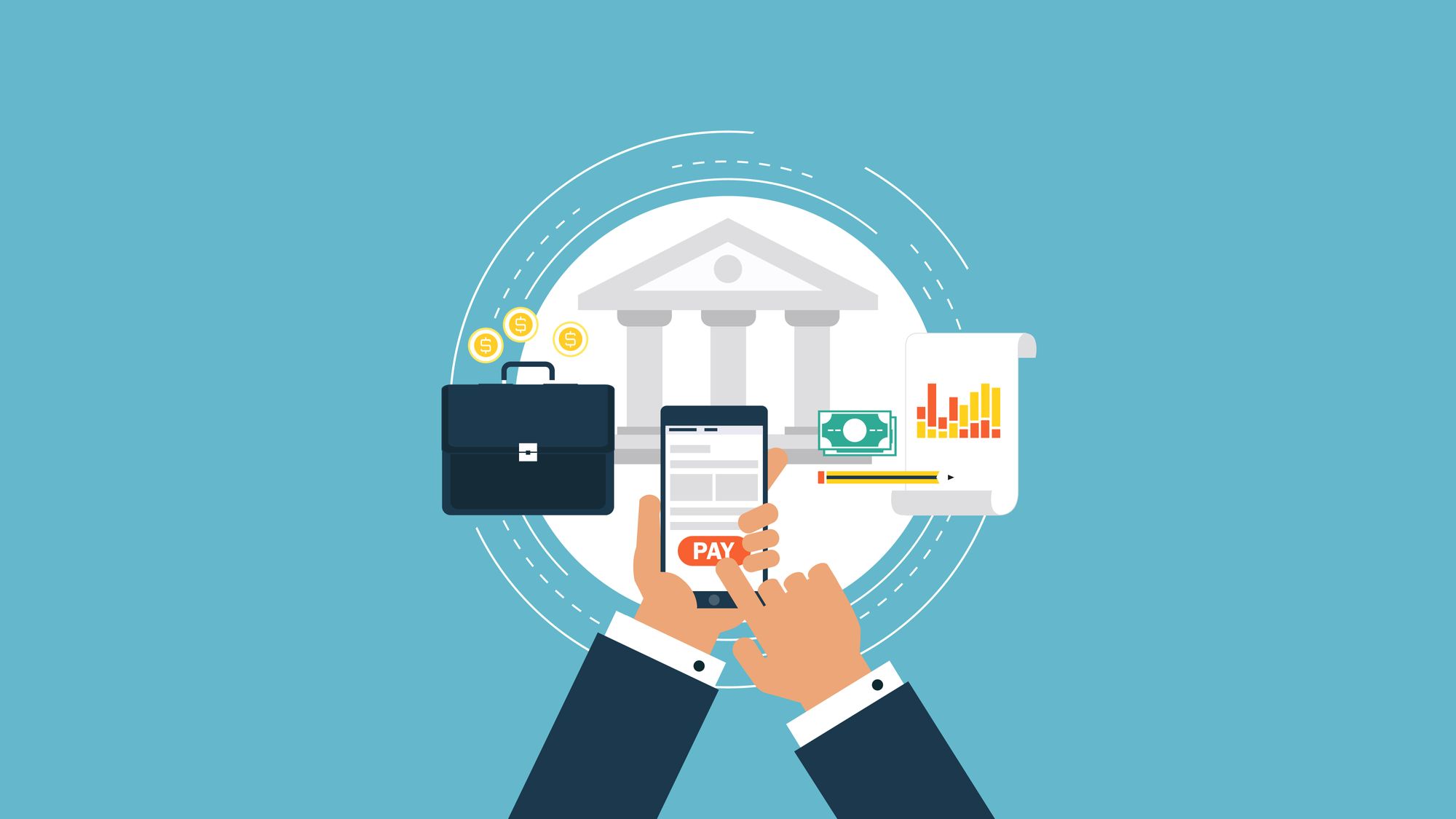 With technological development, you no longer need to visit the bank to transfer money from one account to another. Using online platforms, you may now easily execute all your banking transactions via the internet or mobile banking.
Although there were some concerns about the safety of digital transfers, the convenience and secure options offered by the banks have encouraged their usage.
Post-monetization and with the COVID-19 pandemic, online transfers have seen a further increase in demand due to their convenience and flexibility.
Overview of Electronic Fund Transfer (EFT)
EFT is the transfer of money using an online network. The funds are moved between accounts via a computer network. Online bank transfers can be between the same or different financial institutions. Digital transfers eliminate paper-based transactions and reduce human efforts.
Online money transfer options
You may choose from the following different options to transfer funds online.
National Electronic Fund Transfer (NEFT)
It is the commonest method used for online money transfers and is a deferred settlement procedure. The transfers are executed hourly with no cap on the minimum or maximum amounts.
You may transfer funds via NEFT by following these steps:
Log in to your internet banking account
Add a new beneficiary using their name, bank account number, and Indian Financial System Code (IFSC)
On successful addition of the beneficiary, you may transfer funds to their account
Input the one-time password (OTP) sent via SMS to your registered mobile number to complete the transaction
Real-Time Gross Settlement (RTGS)
Such transfers are executed in real-time without any time gaps. RTGS transfers are not bundled and scheduled in batches, which means the receivers get the funds immediately.
Here is how to transfer money from a bank account to another bank account online via RTGS.
Log in to your internet banking account
Add the beneficiary using their details like name, account number, and IFSC
Go to the 'Fund Transfer' option, select beneficiary, and the transfer amount
Confirm the transaction using the OTP received on your registered mobile number
Immediate Payment Service (IMPS)
The National Payments Corporation of India (NPCI) launched IMPS in November 2010.
The biggest advantage of this option is that it is not time-bound, which means you can transfer funds during non-banking hours and bank holidays.
Here is the procedure on how to transfer money from one account to another via IMPS.
Log in to your internet banking account
If the beneficiary is not added, input their name, bank account number, and IFSC
After the addition, go to the 'Fund Transfer' tab and select the beneficiary and amount
Authenticate the transaction using the OTP sent on your registered mobile number
You may also send money via IMPS mobile transfers. You will require the beneficiary's bank account number and Mobile Money Identifier (MMID). It is a seven-digit number provided by the beneficiary's bank to receive funds via mobile banking.
If you transfer funds via MMID, you do not need to add the beneficiary to your account.
Unified Payments Interface (UPI)
This is one of the most popular methods for online fund transfers. It is a mobile-based payment mechanism that uses a Virtual Payment Address (VPA) for fund transfers.
One of the benefits of UPI transactions is that you do not have to share your bank account and other personal information. Follow these steps to transfer funds via UPI.
Download your bank's UPI-enabled mobile app
Log in to your account with user ID and password
Create a VPA under the UPI section to start sending funds
Input the receiver's VPA details
Choose the account from which you want to transfer the funds and enter the amount
Confirm the details and hit the 'Send' button to complete the transaction
Digital wallets in India
Since the demonetization of high currency notes, several digital wallets were introduced in India.
These are popular alternatives to make online fund transfers and other transactions. You may store money in these digital wallets to execute online transactions.
Based on the type of usage and payments, there are different options like open, semi-open, semi-closed, and closed wallets.
Some of the popular digital wallets include Paytm, Amazon Pay, and PhonePe.
Things to keep in mind while transferring money online
Knowing how to transfer money online is important; however, it is equally crucial to keep in mind certain things to ensure the security of such transactions.
Here are some things to consider before transferring funds online.
Ensure the beneficiary details are accurate and cross-check these before confirming the transfer.
Register your email address and mobile number to receive notifications, which can help prevent fraudulent transactions.
Never execute online transfers using public Wi-Fi as these networks may not be secure.
Schedule regular payments like utility bills using Electronic Clearing System (ECS) to reduce your efforts.
Frequently Asked Questions (FAQs)
What are the different methods to transfer money online?
Online transfers can be done via NEFT, RTGS, IMPS, and UPI.
What is the transfer time for online transactions?
The time taken depends on the method you choose to transfer the money. UPI and IMPS transfers are immediate while transactions done via RTGS and NEFT may take some time.
Are there any risks while transferring funds online?
Although there are certain risks involved, most banks offer completely safe and secure payment gateways for smooth transfers. You can also reduce the risk by ensuring the beneficiary details are accurate before confirming the transaction.
In this article
Similar articles that might interest you!