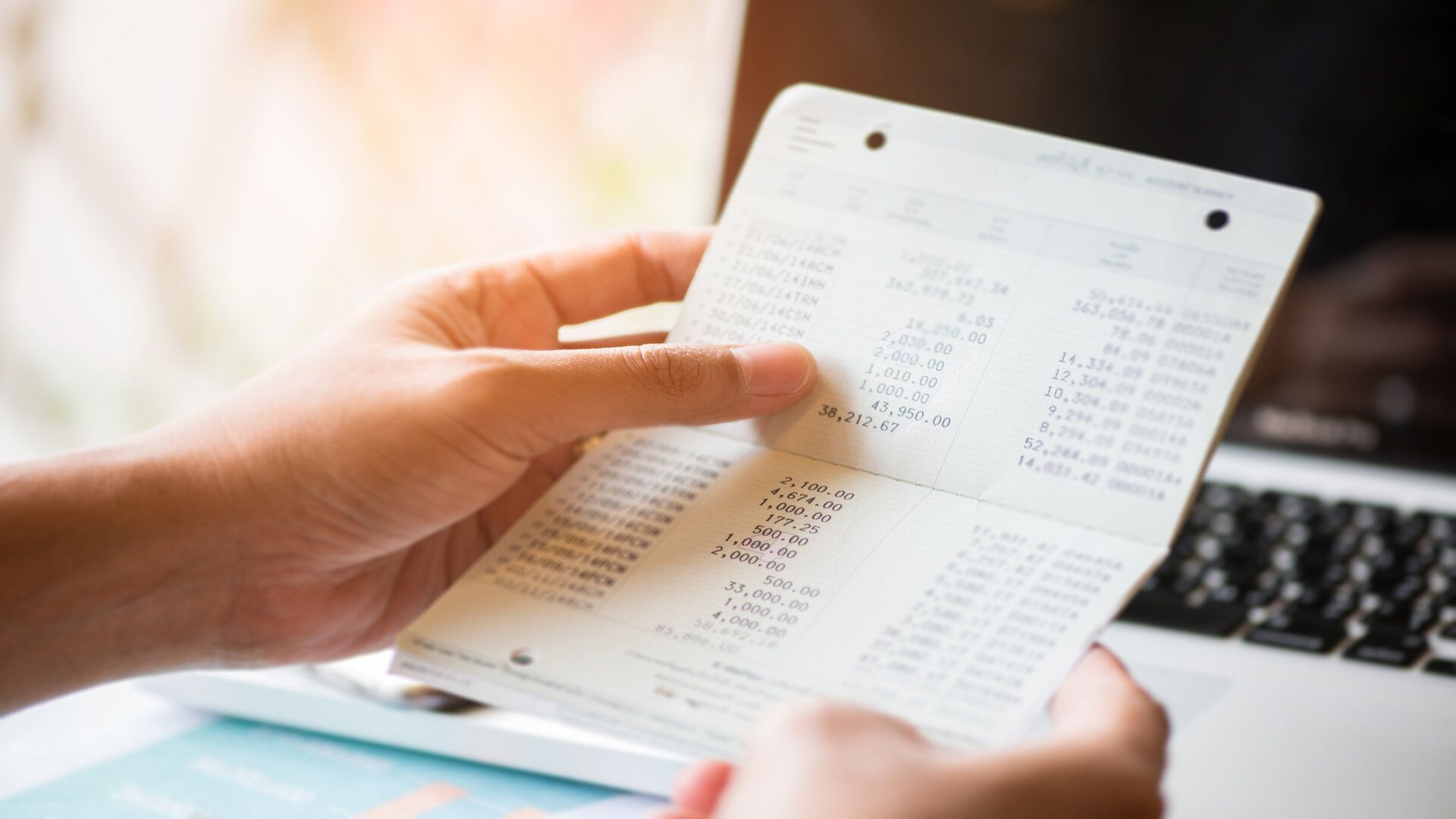 A Detailed Guide on Savings Account
By Jupiter Team · · 7 min read
A savings account is a deposit account you can use to hold cash and earn interest on it. You may open an account either with a bank or other financial institution. The money held in this account can be accessed whenever required.
A Savings account is the most basic service offered by banks and is widely used by individuals. It is one of the safest ways to park your funds and access them as per your needs. Although the interest rate is moderate, the reliability and stability of these accounts make them an excellent option for keeping your funds required in the short term.
How do Savings Bank Accounts Work?
Savings and other investment accounts are an important source of funds for financial institutions. They use this money to provide loans to other borrowers. Every traditional or digital bank offers these types of accounts along with most credit unions. Some brokerage and securities firms may also offer these types of accounts.
You deposit money into the account either via cash or cheques. Alternatively, you can transfer funds from another account via National Electronic Fund Transfer (NEFT), Real-Time Gross Settlement (RTGS), Unified Payments Interface (UPI), or Immediate Payment Service (IMPS).
The financial institutions pay interest on the amount held in these accounts, that is often credited on a quarterly basis. They may increase or decrease the savings account interest rates at any time.
Some accounts may require you to maintain a minimum balance to avoid monthly charges or take advantage of higher interest rates. However, several institutions also offer accounts with no minimum balance requirements.
Features & Benefits of Savings Account
One of the most beneficial features of such accounts is that it helps you to inculcate the habit of regular savings. Additionally, you can earn returns via interest on the balance held in your account.
Although the features may vary based on the type of account, some common ones are as follows:
Easy access to the branch network and Automated Teller Machines (ATMs)
Quick fund transfers to any account via NEFT, RTGS, IMPS, and UPI
Phone banking and internet banking facilities for checking account balance and paying bills
Greater security with personalized chequebooks
Unique and personal account number
Account-specific discounts and other offers
Discounted locker rentals if you adhere to the quarterly minimum balance requirements
Most accounts come with insurance, such as personal accident cover
No limitation on the deposit amount
Option to link loan equated monthly installments (EMIs) and recurring deposits (RDs) to the savings account
Zero balance savings accounts
Zero balance accounts are offered by financial institutions that allow you to operate the account without any minimum balance requirements.
However, there may be certain restrictions on the withdrawal limits. These types of savings accounts ensure you do not have to pay any penalty in case the balance falls below a certain limit.
Documents required for opening a new savings bank account
To open an account, you will have to submit the following documents:
Identity and age proof like the Permanent Account Number (PAN) card, driving license, passport, or voter ID
Two passport-sized photographs
Address proof like utility bills, driving license, passport, or voter ID
Senior citizens may submit any document as age proof, preferably a senior citizen card issued by the Social Welfare Department
Eligibility criteria required for savings bank account
There is no eligibility norm related to income and employment when you want to open a savings account. The criteria may vary from one institution to another; however, most of them have minimal eligibility norms. Some common criteria are listed below:
Age: You should be at least 18 years old; however, parents or legal guardians can open an account on behalf of minors
Residential status: Indian citizens, Non-Resident Indians (NRIs), and foreign nationals residing in India
How to open a savings bank account online?
The procedure to open a savings account online via a reliable portal is quick and simple, which is discussed below:
Provide your basic details, such as residential location, annual income, name, age, and other personal information
Compare the different types of accounts offered by various banks and other financial institutions
Once you shortlist the one that best meets your requirements, you can apply for the account with the particular institution
You will be redirected to the institution's website where you can proceed with the application; alternatively, you will receive a reference number and the institution's representative will call within two working days
The institution will process your application and open your account
How to open a savings account offline?
If you do not want to apply for an online savings account, you may visit the nearest branch of the bank to open one. Here is the step-by-step procedure to open an savings account offline.
To begin with, conduct extensive research about the different types of accounts offered by various banks
Choose the one that best suits your requirements
Visit the branch along with the necessary documents, which include address, identity, income, and age proofs and photographs; make sure you carry the original copies for verification
Fill in the account opening application form and submit it along with the necessary documents
The bank will process your application and open the account within a specified period
Top bank savings account interest rates in India
Every public and private sector bank offers an SA as it is one of their primary businesses. Some of the top banks offering beneficial features include Axis Bank, Citi Bank, ICICI Bank, IDFC Bank, IndusInd Bank, Standard Chartered Bank, State Bank of India, Yes Bank, and much more.
Here is a list of the top bank interest rates on saving accounts.
Bank

Rate of Interest (per annum)

DBS Bank

Up to 7%

IndusInd Bank

Up to 6%

Kotak Mahindra Bank

Up to 6%

IDFC Bank

Up to 4%

Yes Bank

Up to 6.25% (for balance exceeding INR 1 lakh)

Axis Bank

3.50% for balance up to INR 50 lakhs

4% for balances exceeding INR 50 lakhs
Post Office savings account
You may also open an account with the post office. Some of the most remote locations may not have bank branches; however, most areas have a post office, making it easy for everyone to open an account.
Any Indian aged over 18 years can open an account in the post office. Parents or legal guardians of minors aged over 10 years can also open this type of account in a post office.
You have to pay an application fee of INR 20. Additionally, if you have opted for a chequebook, you need to maintain a minimum balance of INR 500 in the account. The rate of interest is 4% per year and the account can be transferred from one post office to another.
Savings bank account fees and charges
Cash handling
Generally, a certain number of cash deposit transactions are free. After this limit, institutions may charge some fees, which can vary between INR 50 and INR 150 per transaction.
Fund transfer
IMPS transfers are chargeable and depend on the amount and bank policy. The fund transfer fee can vary between INR 1 and INR 25 per transaction.
Lack of minimum balance
Most financial institutions require you to maintain an average monthly or quarterly minimum balance. Several banks charge between INR 5 and INR 500 for non-maintenance of balance.
ATM, debit card, and cheque
If the number of ATM transactions is more than five, banks can charge between INR 8 and INR 20 based on the type of transaction. You may have to pay between INR 50 and INR 500 to replace a lost debit card.
An annual charge for your debit card is also levied and can vary from INR 100 to INR 1500 based on the type of account and card.
For cheques exceeding INR 1 lakh, the banks can charge up to INR 150 for speed clearing. Bounced cheques also attract a fee of between INR 100 and INR 150.
Alerts and instructions
Banks send SMS alerts to keep you updated on any activities that happen in your account. However, they may charge INR 15 per quarter for sending these alerts. Some banks may also charge a one-time fee for setting up standing instructions for bill payments or EMIs.
Documentation
Financial institutions may also charge INR 50 – INR 150 for issuing duplicate passbooks and physical account statements. Some banks may also charge you for signature verification.
How to choose the best savings account?
With a large number of options, choosing the best bank for a savings account can be a little overwhelming. Here are some factors you should consider.
Interest rate
Most banks offer 3.5% per annum as the interest rate. However, some institutions offer up to 7% interest provided you meet certain requirements.
Minimum balance requirements
Several banks have minimum balance requirements and may charge a penalty for non-maintenance. Choose an account that requires the lowest balance, or a zero-balance account based on your requirements.
Debit card offers
Most banks offer attractive deals and discounts on debit cards. Research the different deals to find the one that is most beneficial for you.
Additional facilities
Several institutions offer additional facilities, such as mobile and internet banking, free chequebook, doorstep cash deposit and withdrawal and more. Evaluate these additional services to make the right decision.
Frequently Asked Questions (FAQs)
What is the average monthly balance requirement?
The average monthly balance is the amount you need to maintain in your account during the month. Some banks offer zero balance accounts.
Do all banks provide cheque facilities?
Yes, most banks offer cheque facilities; however, some public sector banks allow you to open a basic account without this service. You will have to visit the branch and use a withdrawal slip if you need cash.
How can you check your savings account balance?
You can check the balance by visiting the closest bank branch. Alternatively, you can use mobile or internet banking to check the account balance.
Are there any charges for an ATM debit card?
Yes, generally banks charge up to INR 150 plus taxes per year as ATM debit card charges. However, these fees can vary from one bank to another.
Additionally, several private sector banks waive the annual charges if you use the debit card for transactions of a specified denomination during the year or maintain the minimum balance as specified by the bank.
Can you withdraw money from another city different from your home branch?
Yes, you can easily withdraw money from another city via an ATM both domestically as well as internationally. However, depending on the bank, you may have to pay certain transaction charges.
Is savings account interest taxable?
Interest earnings of up to INR 10000 per annum are tax-free under section 80TTA of the Income Tax Act, 1961. Interest earnings exceeding this limit are liable to tax deducted at source (TDS).
How old do you have to be to open a savings account?
Any individual aged 18 years and above can open an individual account. However, parents or legal guardians can open an account on behalf of a minor.
In this article
Similar articles that might interest you!